Six iconic Ducatis from noted Queensland and Sydney collectors – all offered with no reserve – are among 32 classic motorcycles in the Shannons upcoming Timed Online Summer Auction from February 22-March 1.
I've already got my tongue hanging out looking at these photos and wondering whether the increased equity in my home from rising house prices will allowed to get a bank loan to buy one!
However, be aware that prices have skyrocketed at auction for collectible vehicles since the Covid pandemic hit.
If you are still enticed by these bikes but it's your first time buying at auction, we suggest you click here to read our top 10 tips first.
Now, to the Ducatis … There are "project condition" 1970s 900SS and 750S models and, not one, but two highly desirable and collectable 900 Mike Hailwood Replicas (MHR) from 1979 and 1981.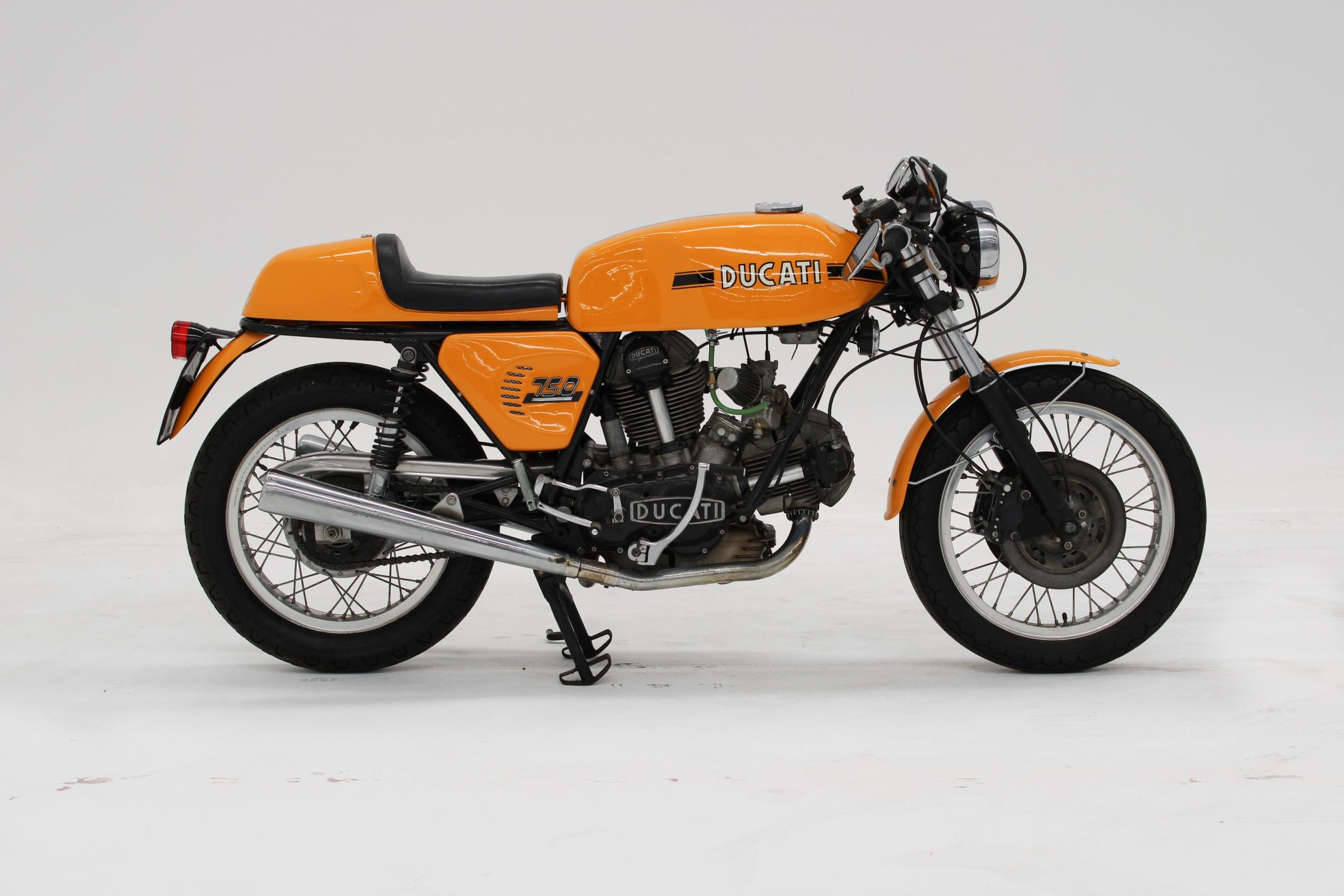 The 750 Sport is one of Ducati's most revered performance models, with the circa-1974 example being auctioned in its 1970s fashion colour combination of yellow-orange with black trim and alloy spoked-wheels.
It is in 'project' condition which means it requires some mechanical recommissioning to get back to running condition.
Shannons tips it sell in the $A30,000-$40,000 range.
For a similar investment there is a 'survivor classic' big-bore twin cylinder circa-1976 Ducati 900 Super Sport that comes to auction in very good original condition after being in storage since mid-2010.
The current owner of the 1975 Ducati 900 Super Sport says that Brook Henry at V2 in Perth stripped, assessed and replaced the bike's original engine with one rebuilt from a 1975 860 GT. 
A rare and fully-restored 1979 Ducati MHR 900 is estimated to fetch $48,000 – $58,000. It is a replica of the special chrome moly-framed Super Sport model with a highly-tuned 900cc engine that 'Mike the Bike' Hailwood rode to a sensational victory in the 1978 Isle of Man Tourist Trophy against more powerful Honda opposition.
Twelve months later, Ducati released a race replica based on the TT-winning Super Sport, complete with a stunning red and green fairing and reworked exhaust to extract more power from the big V-twin.
Just 4601 900 MHR bikes were made between 1979 and 1984, with each of the survivors now a blue-chip collector's item.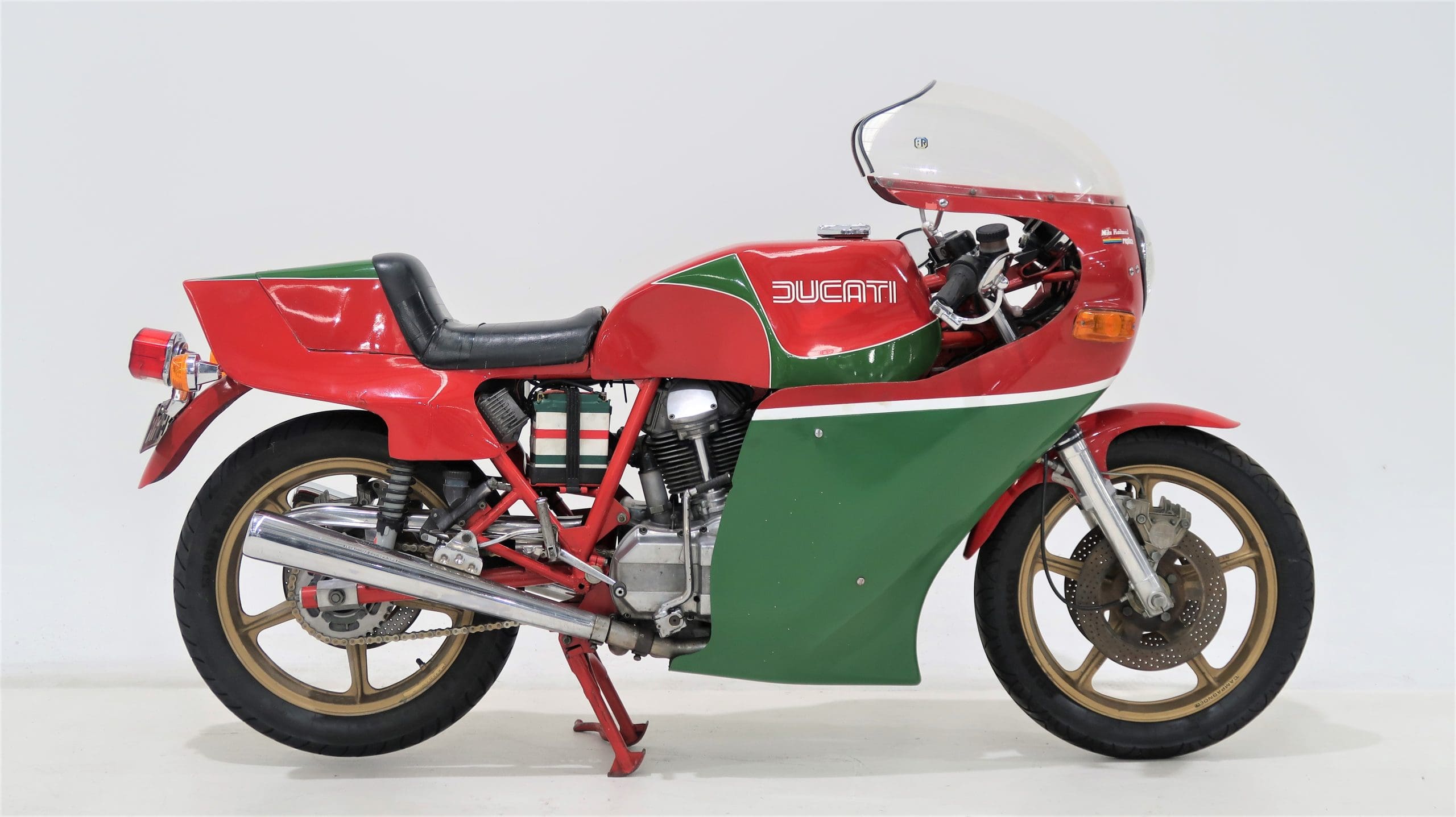 A second Ducati MHR in the auction is a very original 1981 'survivor' that is being offered in 'project' condition – having not been started in recent years.
Listed on the Bevel Heaven registry, this MHR even has its original windscreen and crankcase seal in place, indicating the casings have never been apart, making it ideal for collectors.
Supplied with original registration certificates, some service history, and showing just 25,914km on its odometer, it is expected to be in demand at its projected 'no reserve' selling price of $25,000-$35,000.
Another appealing Ducati 'project' in the auction is a circa-1973 Ducati 750 GT that has been garaged since 2011 and is offered complete, but not running ($20,000-$25,000).
Another Italian collectable in the auction is a limited edition 2019 MV Agusta Brutale 800RR 'Lewis Hamilton Edition' offered with 'no reserve' and expected to sell in the $38,000 – $46,000 range.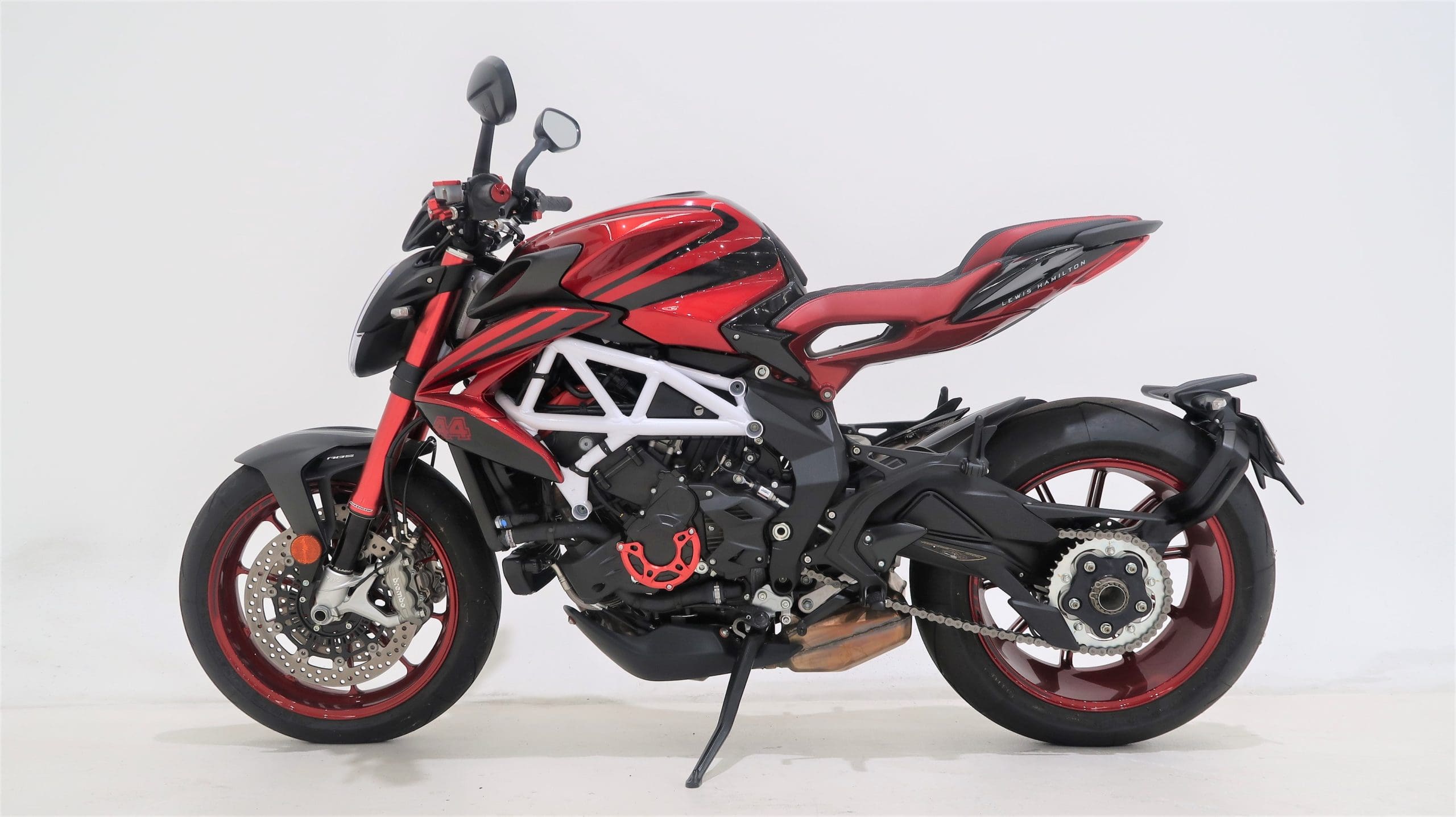 Build number 004 of just 144, this one-owner superbike has just 99km showing on its odometer.
The LH44 was first delivered to an enthusiast from Mount Vernon, NSW in December, 2019, and has remained in his collection ever since.  It comes with an MV Agusta trickle charger, electronic master key and full books.
British bike fans are not neglected in the auction with a super-rare 1988 Norton Commander P53 being offered.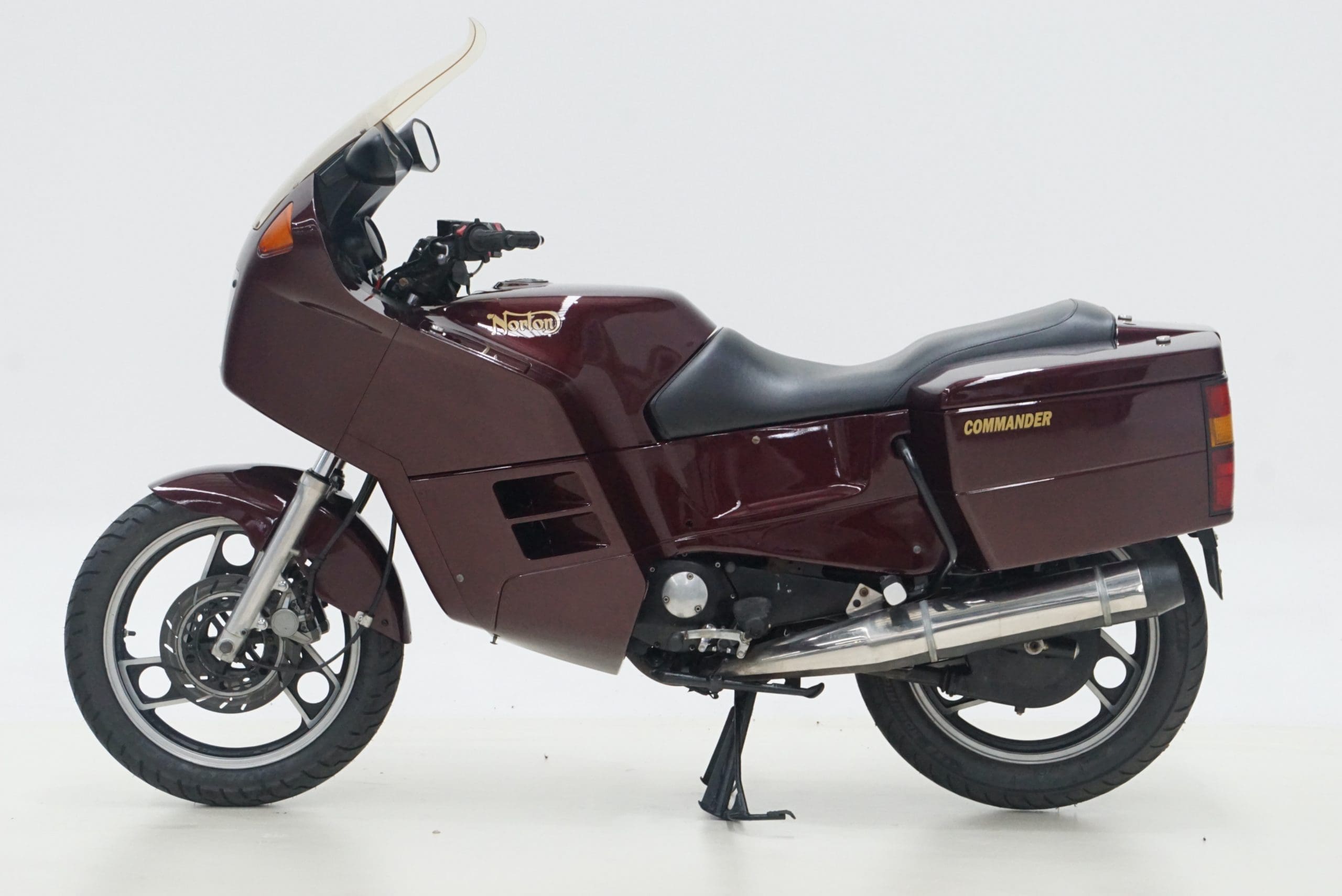 Originally out of the UK, this big Norton tourer is powered by a twin-rotor 588cc Wankel rotary engine – one of just 253 Norton Commanders built with a rotary engine.
Its twin-rotor 588cc Wankel rotary engine produced 63kW at 9000rpm and 75Nm at 7000rpm and was mated to a five-speed gearbox, sitting on a 1486mm wheelbase.
In this configuration, the Commander was primarily a tourer with full bodywork and a tall windscreen, with its twin panniers integral with its fibreglass bodywork. 
Two types of Commander were produced, the P52 single-seat model for police use and the dual-seat P53 civilian tourer. Befitting its touring role, the Commander's final-drive chain was protected by a full enclosure, while parts such as wheels, forks, switchgear, clocks and brakes were brought-in Yamaha items from its XJ900. 
Showing just 9900km on its odometer at the time of cataloguing in just over 30 years, the burgundy Commander P53 has a full fairing, dual panniers and black seat. It is expected to sell in the $24,000-$30,000 range.
The Commander is one of a diverse range of 33 motorcycles, scooters and three-wheelers in the Shannons Summer Online Auction – 18 offered with no reserve.
To view all auction lots, visit www.shannons.com.au To talk to a Shannons Auction Team member directly, call the 1300 078 500.