Motorcycle simulator software is now helping one manufacturer develop their motorcycles for the road which could make their bikes a little cheaper.
British software rFpro will allow the unnamed motorcycle manufacturer to evaluate and develop chassis configurations quicker and cheaper.
Company technical director Chris Hoyle says it can evaluate alternative chassis configurations using riders with different styles and ability levels in a controlled and safe environment.
He says the test riders can explore the limits of the motorcycle without risking an expensive crash.
Other cost-saving advantages of simulator testing over real-world testing are that it can compare the bike's behaviour around various test tracks without shipping the bike and rider to those countries.
Testing is also available year round without being interrupted by the weather.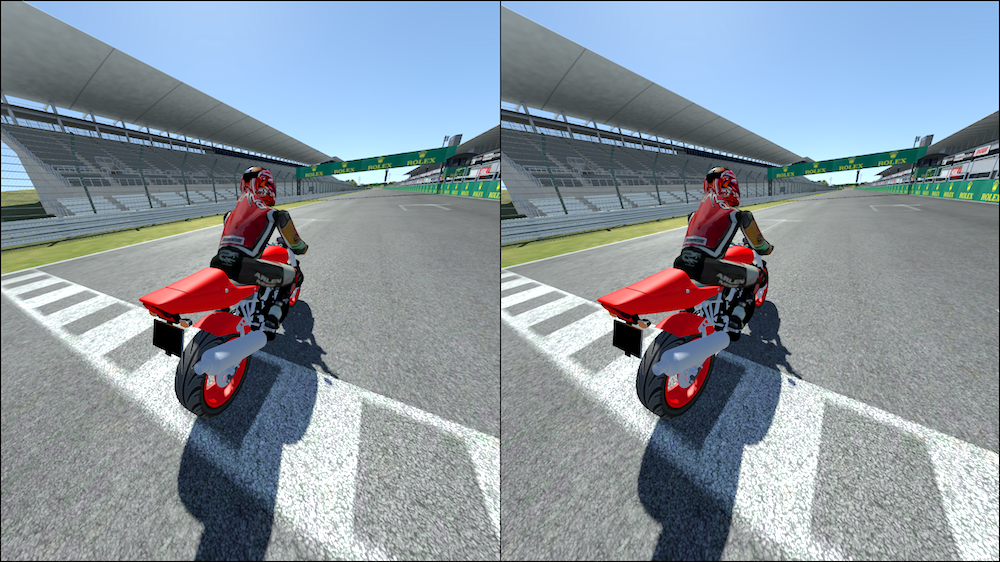 The application is being developed for a "confidential customer" by system integrator Ansible Motion.
We hope the cost savings of the software are passed on through the manufacturer to customers!
It would also be great if the software could also be applied to existing bikes so novice riders could learn handling and road craft.
The British company's simulator software has previously been used on everything from F1 cars to commercial vehicles.
However, Chris says the motorcycle application raised new challenges.
"Simulating the dynamics of a motorcycle accurately is incredibly challenging due to the mobility of the rider and the unique steering characteristics of the vehicle," he said.
"By working alongside a motorcycle manufacturer to create our technology we have been able to develop and validate solutions to these hurdles and so enable DIL simulation to significantly reduce development time and cost."
Major differences arise between motorcycle applications and other vehicles, because of the completely different steering dynamics and the freedom of the rider to move around on the machine. In a car, the steering angle is an input from the driver and the steer torque is fed back to him as a system output. On a motorcycle the opposite happens; the rider applies a steering torque to the handlebars and the vehicle model calculates the appropriate steering angle for the front wheel.
Hoyle says the rider also has a higher field of vision which required a more complex graphics system.
"A car driver is restricted by the windows, bonnet and roofline; he can look around freely, but only upwards and downwards through a range of 20-30 degrees," he says.
"The motorcycle rider can look anywhere, even down at the road surface, and once banked into a turn, because the rider is still upright on the motion platform, the horizon must be banked over to provide the correct visual cues."