The South Burnett Regional Council in South-East Queensland could be the first shire to declare itself motorcycle friendly.
It follows the towns of Bicheno in Tasmania, Texas and Crows Nest in Queensland and Wauchope in NSW plus the Avon Valley region near Perth which have all declared themselves motorcycle friendly in recent years.
Motorbike Writer is proud to have helped some of these communities throw out the welcome mat to riders.
We were on the Texas Motorcycle Friendly Committee from which Wauchope drew their plan and have advised Crows Nest which officially launches as a Motorcycle Friendly Town on Sunday.
Riders are invited to attend the official Crows Nest ceremony from 10am in the town square with a parade and scenic rides to follow.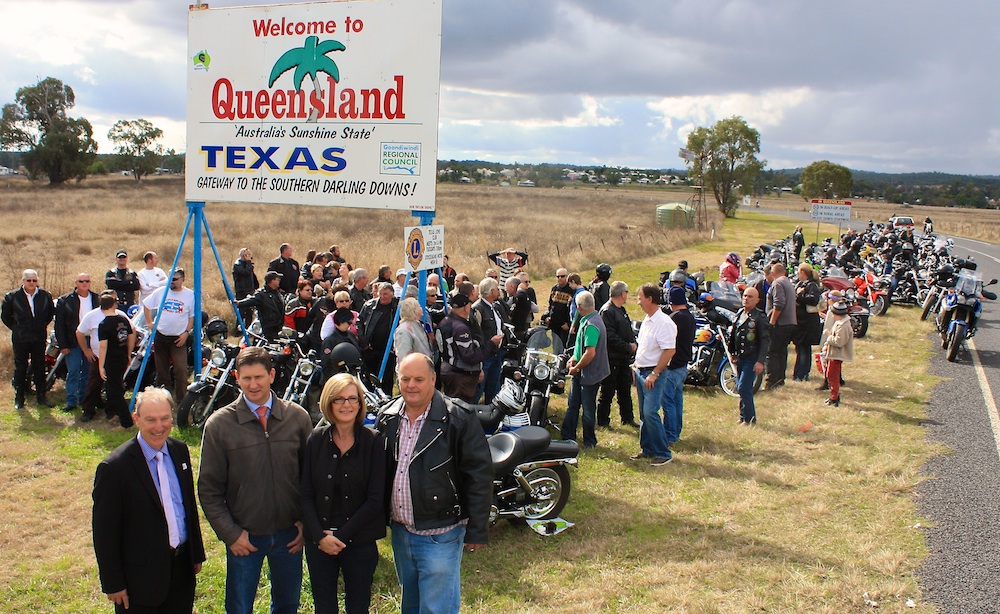 Motorbike Writer also recently consulted with the South Burnett Mayor Keith Campbell, Deputy Mayor Kathy Duff and relevant council members on what being motorcycle friendly involves.
While there is an official process for declaring a town RV friendly, there is currently no such official process or representative body to declare a town, shire or region motorcycle friendly.
All it really takes is for the local authorities to embrace the concept, erect some welcoming signage, allocate motorcycle-only parking, produce motorcycle tourist brochures and suggested route maps, and advise local businesses on how they can make riders welcome.
Shire discusses proposal
Mayor Campbell says they have agreed to discuss the whole shire becoming motorcycle friendly at next month's Council meeting.
He credited the idea to Harley rider and menswear shop owner Mark Smith of Murgon.
Mark contacted Motorbike Writer to discuss the project and we later conferred with the Mayor and representatives.
Mayor Campbell says the South Burnett has many motorcycle-friendly drives available through a variety of landscapes with low traffic volumes. They include the Bunya Mountains and several crossings of the Great Dividing Range.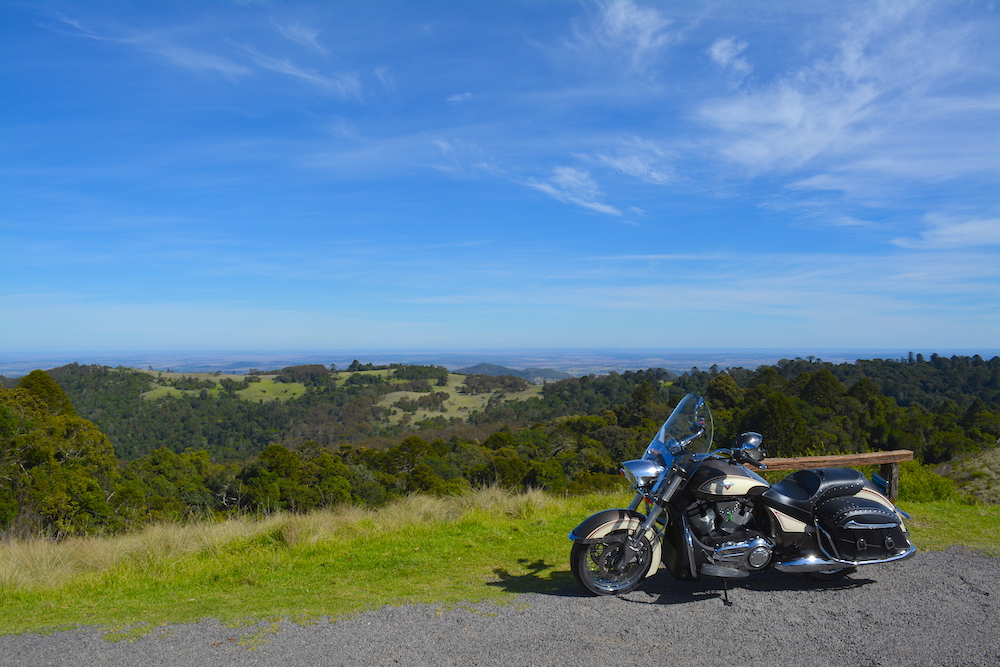 "From Council's point of view, this is another tourism market we should encourage," he says.
"We already encourage inland tourists, caravanners and people who want a fishing holiday to visit us. Motorcyclists should be just as welcome."
Tourism Queensland has estimated that motorcycle tourists spend up to $160 a day in local communities on food, drink, accommodation, fuel and necessities, while caravaners are more self-contained and only spend about $40 a day.
There is also discussion of Armidale in NSW and Echuca in Victoria joining the parade of Motorcycle Friendly towns. Do you know of any other regions considering welcoming riders?
Do we need an official process or representative body to formalise declaration of motorcycle friendly status, or are we just happy for communities to embrace us? Have your say in the comments section below.