All you budding hipsters should take note of the cool new Shark Heritage open-face helmet.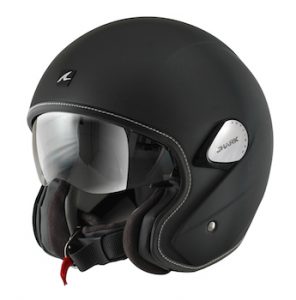 It is available now in plain colours (white, black, grey and matte black) for $329.95 or with one of several cool heritage graphics for $349.95. Click here to find your nearest Shark dealer or head to Amazon.com
.
And what a cool helmet it is. Literally!
The interior of the Heritage is made using a sustainable bamboo-based material, which is claimed to improve ventilation, prevent sweating and keep your head cool. It also prevents the helmet becoming mouldy and smelling like a gorilla's armpit, thanks bamboo's antibacterial properties.
The Shark Heritage is made of carbon aramid fibre and multiaxial glass fibre. Shark promises a high level of protection.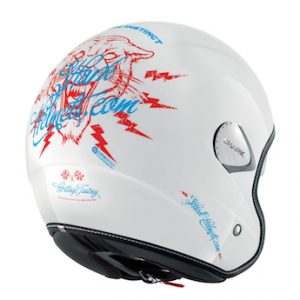 The Heritage is also Sharktooth compatible, so you can plug in their Bluetooth system.
Like all Shark helmets it comes with the Easy Fit system with slots for the arms of your glasses.
There is also a quick-release visor that you can attach and it includes a built-in, drop-down, anti-scratch sunglass visor.
It's more of what they call a "jet" style helmet rather than a classic open-face and it slots into Shark's "Metro" range, so it suits a lot of riding styles including custom baggers, cruisers, trackers, bobbers, cafe racers and even scooters.