What do you have when Sena, Shoei and Harman Kardon get together to create comm units for motorcycle riders? 
A whole lot of quality, that's what – and as of today, the trifecta have debuted two new additions to the Sena Quantum series: The SRL-MESH and SRL-EXT.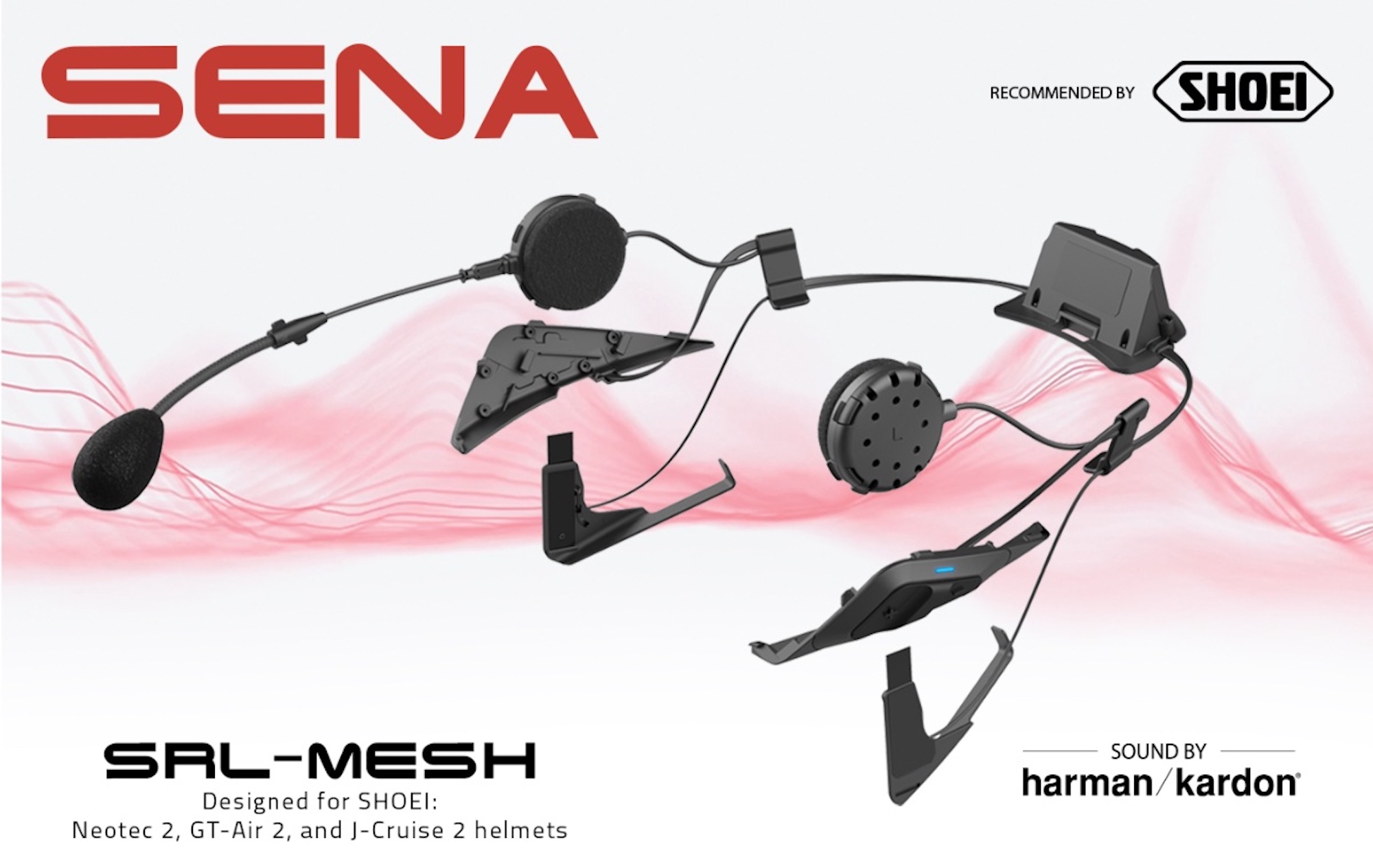 SRL-MESH
The SRL-MESH was created with a specific handful of lids in mind, specifically the SHOEI Neotec 2, SHOEI GT-Air 2, and SHOEI J-Cruise 2 helmets.
Since MESH fits into the interior recesses of these helmets, you can bet that the unit will be virtually undetectable from the helmet's exterior – a beauty move for riders wanting to make the most of their Shoei helmets, without wanting to worry about profile. 
As for function, Sena's press release states that 'the left side of the SRL-MESH features a 3-button control, while the right side houses the simple one-click-to-connect Mesh Intercom™ button.'
Happy riding.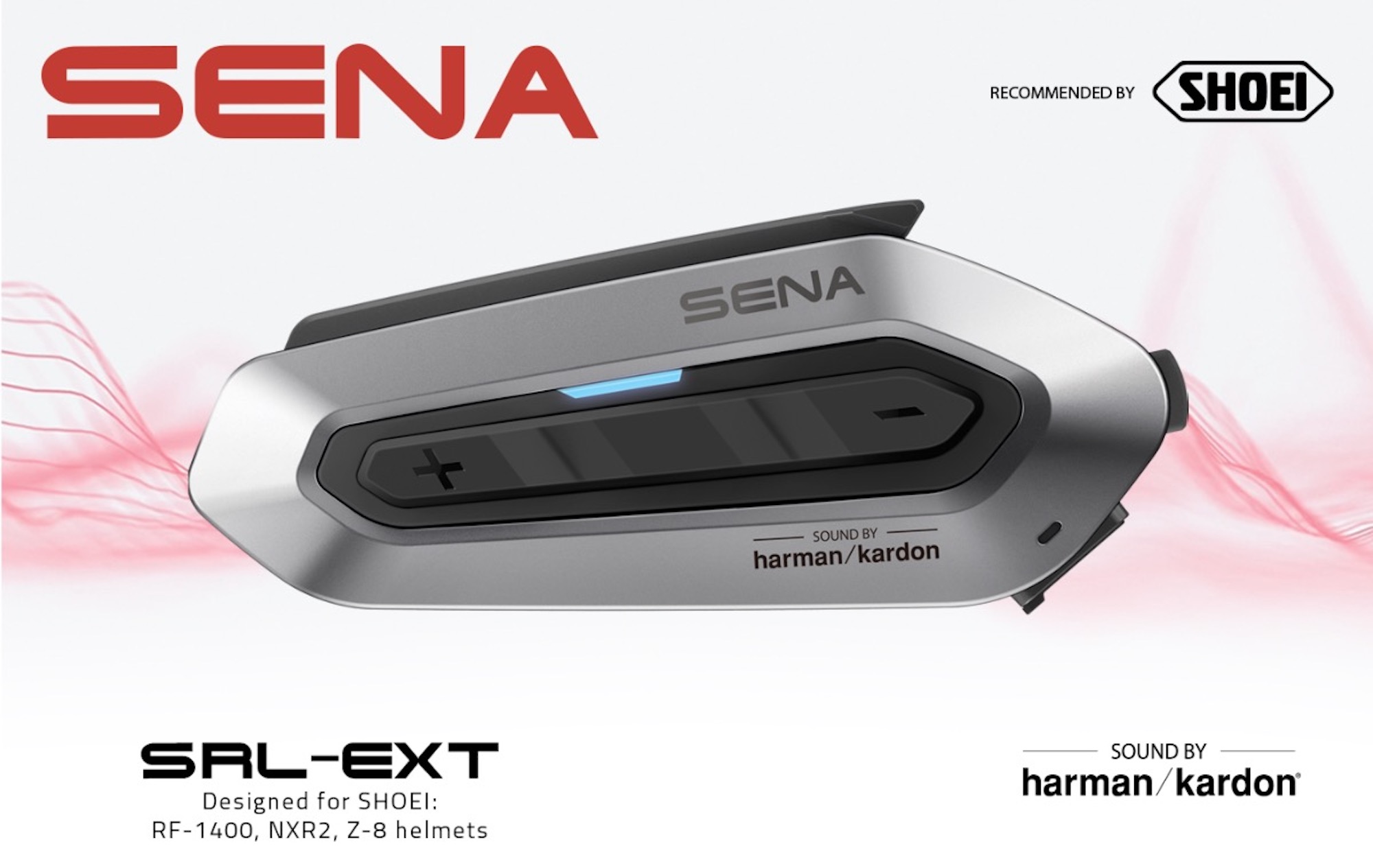 SRL-EXT
Where the MESH was created for the above brain buckets, the SRL-EXT caters more to the SHOEI RF-1400, NXR2, and Z-8 bonnets – and with good reason. Each of these motorcycle helmets sports an identical curvature that the EXT nestles into beautifully, with both the main module and external battery built to match that curve. 
Whether your go-to is a quick clamp or adhesive mount, the unit comes with both to match the geography of the thing (main module is installed on the left side of the helmet, while the external battery adheres to the right side of the helmet).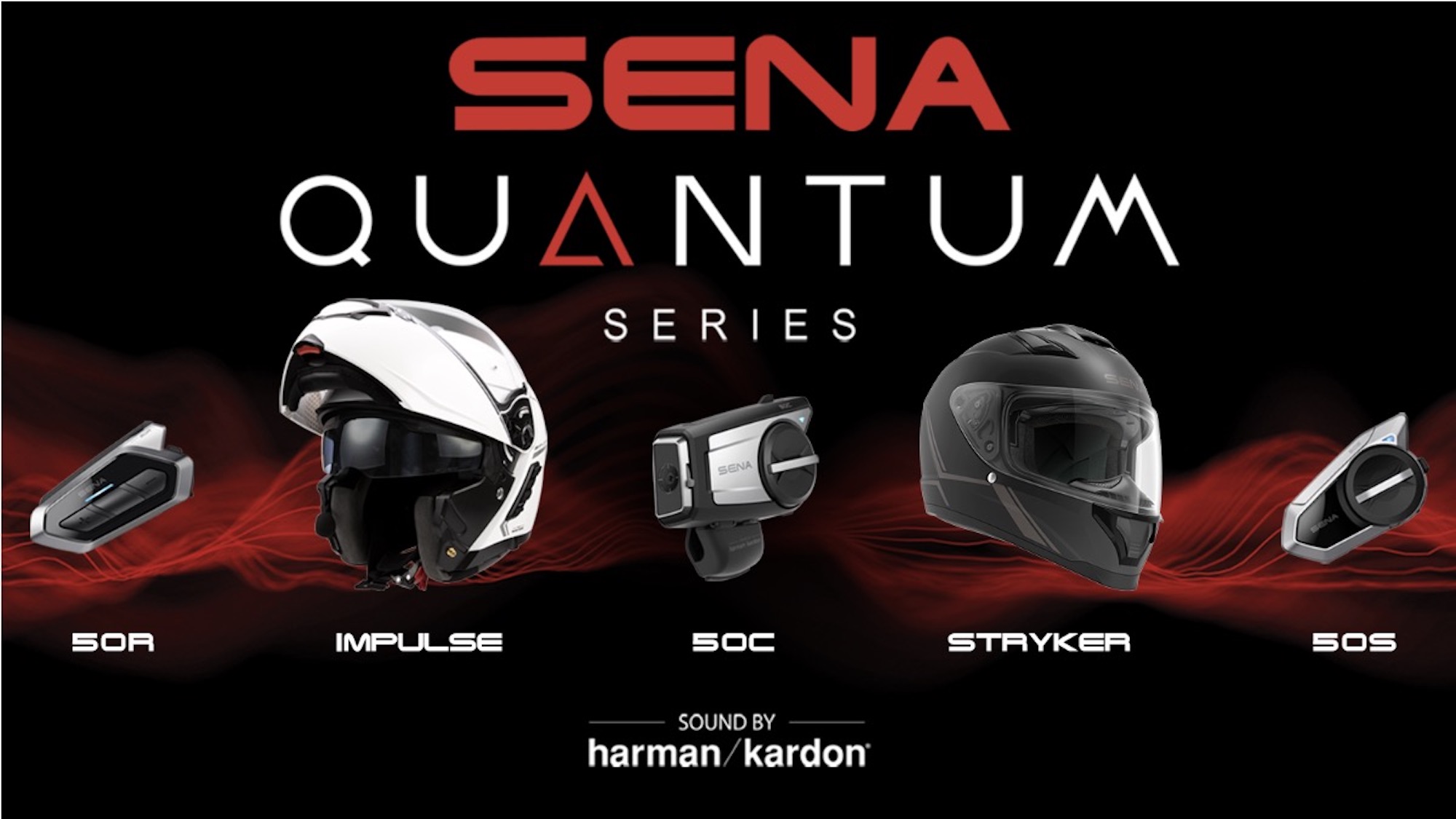 There's nothing quite like the matchy-matchy feeling of gear that's built for other gear; we're excited to see what y'all think of the new comm units, and look forward to getting our own trigger-happy yoinkers on a pair to try for ourselves. 
For other moto-minded topics and paraphernalia, be sure to check back here at our shiny new webpage; drop a comment below letting us know what you think, and as always – stay safe on the twisties. 
*Media sourced from the relevant press release from Sena*