Women in Saudi Arabia will be allowed to ride motorcycles and drives trucks from June 2018.
A Royal decree issued in September lifted the ban on women driving cars and it has now been clarified that the decree extends to motorcycles and trucks.
There will be no discrimination between men and women on traffic laws and regulations, but female offenders will be detained at women care centres.
Women will also be employed at traffic checkpoints and recruited as field inspectors.
Saudi Arabia was the only country in the world to ban women drivers, although some other Muslim countries in Asia, Africa and the Middle East do ban women motorcyclists for modesty or moral reasons.
Check here for a Saudi online visa.
Palestinian ban
Earlier this year Palestinian women were banned from riding or even pillioning on motorcycles by Hamas after a woman died in a motorcycle crash in Gaza. She was riding pillion with her son behind her husband.
The Hamas Interior Ministry said that under the rule women would be banned from riding and being pillion. Riders will be fined if they have a female pillion.
"It is time for Gazan society to put an end to the phenomenon of women using motorcycles," the ministry says in a statement.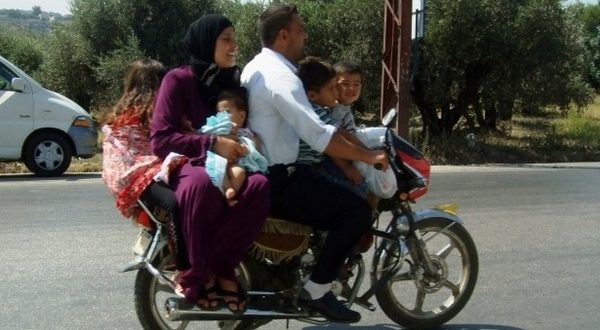 "This does not suit our society socially or morally. Nor does it fit with Muslim rules and regulations, as women's use of motorcycles can easily disclose their sensitive parts."
Activist Ebrahim Al Madhoun has supported women's use of motorcycles and condemned the ban as a violation of freedom of the entire society.
He says it is unnecessary as Gazan women riders dress "appropriately in decent clothes".
It's also impractical and unfair as the war-torn region has serious fuel shortages and no cheap alternative transportation is available.