The Saietta R may look like one of Picasso's bull paintings more than a motorcycle, but this is no bull – it's an electric super bike that will whirr up to 100km/h in less than three seconds. In Italian, the name Saietta means thunderbolt!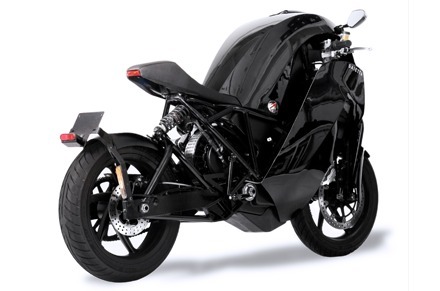 British company Agility began in 2008 and is now producing the Saietta R for $35,000 which isn't so bad considering some of the prices being asked for exotic electric superbikes.
The Saietta R has range of almost 200km in the city and about 120km on the highway, 127Nm of torque, recharging time of 3.5 hours and a top speed of 170km/h.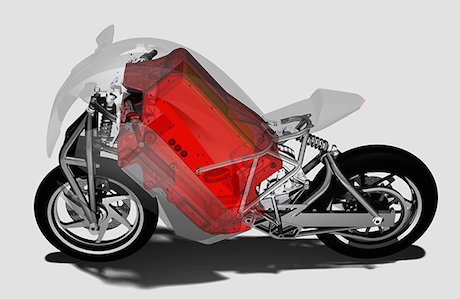 The frame consists of a composite box holding the battery cells with the engine, suspension and everything else attached. It has a reduction gearbox and a chain driven by the brushed electric motor. There is no conventional gearbox, so it's like a very fast automatic scooter, just twist and go! Also like a scooter, it has the rear brake lever on the handlebars.
The electric motorcycle industry is starting to hit its straps with BMW producing an electric scooter, Yamaha announcing it will produce two models – an urban bike and an off-roader – Bultaco returning to production with an electric bike and now Harley announcing it plans to go live with the LiveWire.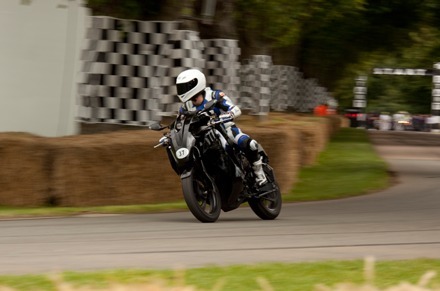 Electric bikes have also been making hairs stand up ion the backs of necks at recent Isle of Man TT and other races.
So far, the biggest buyers of electric motorcycles are the Chinese who want them to lower pollution and ride around the city. The other big users are public authorities such as American police who like the quiet-running stealth attributes.
Even the US Army is working on an electric bike for stealth combat duties.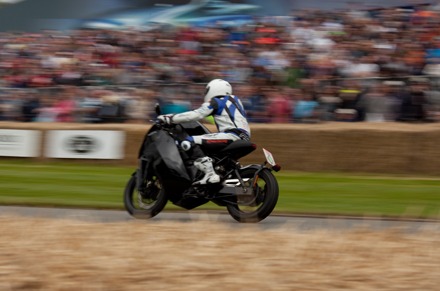 However, cracking the converting the conventional motorcyclist remains the biggest hurdle for electric bikes.
Saietta R
Price: $35,000
Performance: 0-100km in 3 seconds
Top speed: 120km/h
Driving range: 193km (city), including reserve of 20km; 94km (highway), 120km (combined)
Motor: High torque electric motor
Type: Advanced Axial flux Permanent Magnet DC
Power: 72kW
Torque: 127Nm
Final Drive: Direct precision roller chain drive
Transmission: Drive-Torque Geometry-Control
Battery: lithium-ion, 9.64kWh (nominal), 11.0kWh (max)
Battery Life: 1000 cycles to 80% capacity (100% DOD) 2000 hours, 180,000km
On-Board Charger: 1.5kW (3kW with *Fast Charge Pack) high-power on-board digitally controlled charger and energy storage management system.