Melbourne denim riding gear company SA1NT has branched out from denim pants and jackets into nylon Cordura, releasing an armoured puffer jacket.
With a founding goal to "innovate technical fabrics and fuse them with everyday style and comfort" (via their official website), SA1NT famously developed a six-second single-layer denim, but has now added nylon Cordura products to their lineup.
Cordura is durable and lightweight and has reasonable abrasion resistance. It's not race track or touring standard, but good enough for street use.
Their new stylish puffer jacket is not cheap at $600…and at that price you only get the jacket – no impact protectors.
However, you can buy D30 Ghost Armour for the shoulders and elbows at an extra $100 and D30 viper stealth back armour for $59.99.
SA1NT ecommerce manager Michael Baxter says they certified the jacket both with and without armour. 
The fabric in the impact zones is rated 5.9 seconds (using CE-EN 13595 testing), but without armour the jacket has a class B garment CE-EN 17092 rating which is the third highest of the five levels of protection.
"When sold with the armour our jacket has a AA rating," Michael says. 
"Moving forward we have developed our own SA1NT armours and will start including these in most of our CE-rated moto garments."
Deakin University Fibre Science and Technology researcher Dr Chris Hurren says that to meet the CE 'AAA' and 'AA' certifications, jackets must be fitted with shoulder and elbow impact protectors.
I have been riding with this stylish puffer jacket for a few weeks in changeable weather from single digits to the high 20s.
It's not really a winter jacket as it doesn't have enough thermal protection for comfortable riding under the low 20s. And on the one day the temperature climbed toward 30C, I was sweating because there is no ventilation.
It's not waterproof but is claimed to have a 'water repellant' coating with a waterproof zipper. I haven't tested it out in heavy rain, but got caught in a brief shower where the jacket kept me dry.
However, a piece of paper in my outside pocket did get damp because the pocket zippers are not waterproof.
The jacket features some clever ideas such as the wind-cheating cuffs that also stop the loose sleeves from riding up your arms in the wind.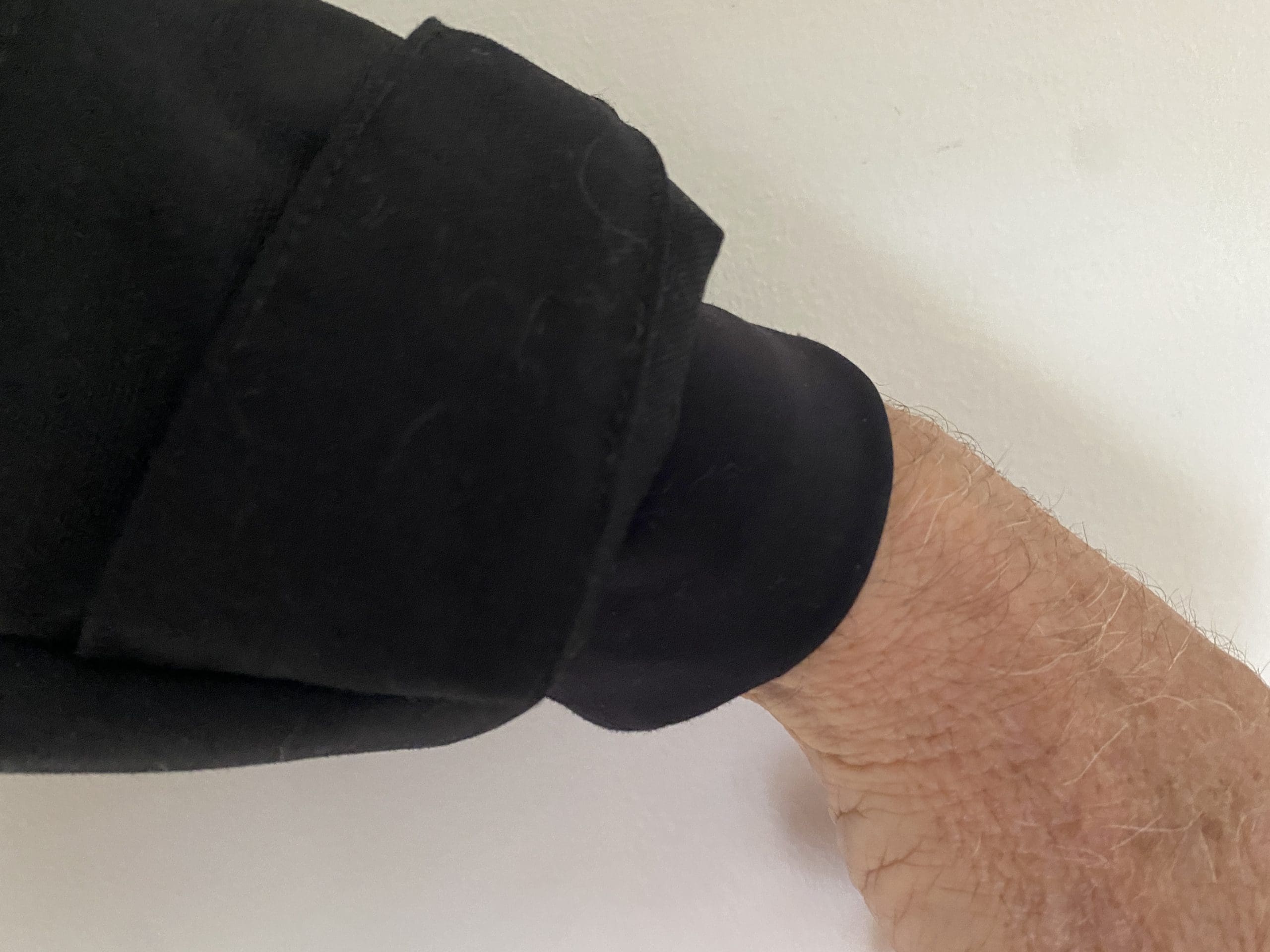 I also like the pocket tag with a catch to hold your keys or in my case to hold my earplug container.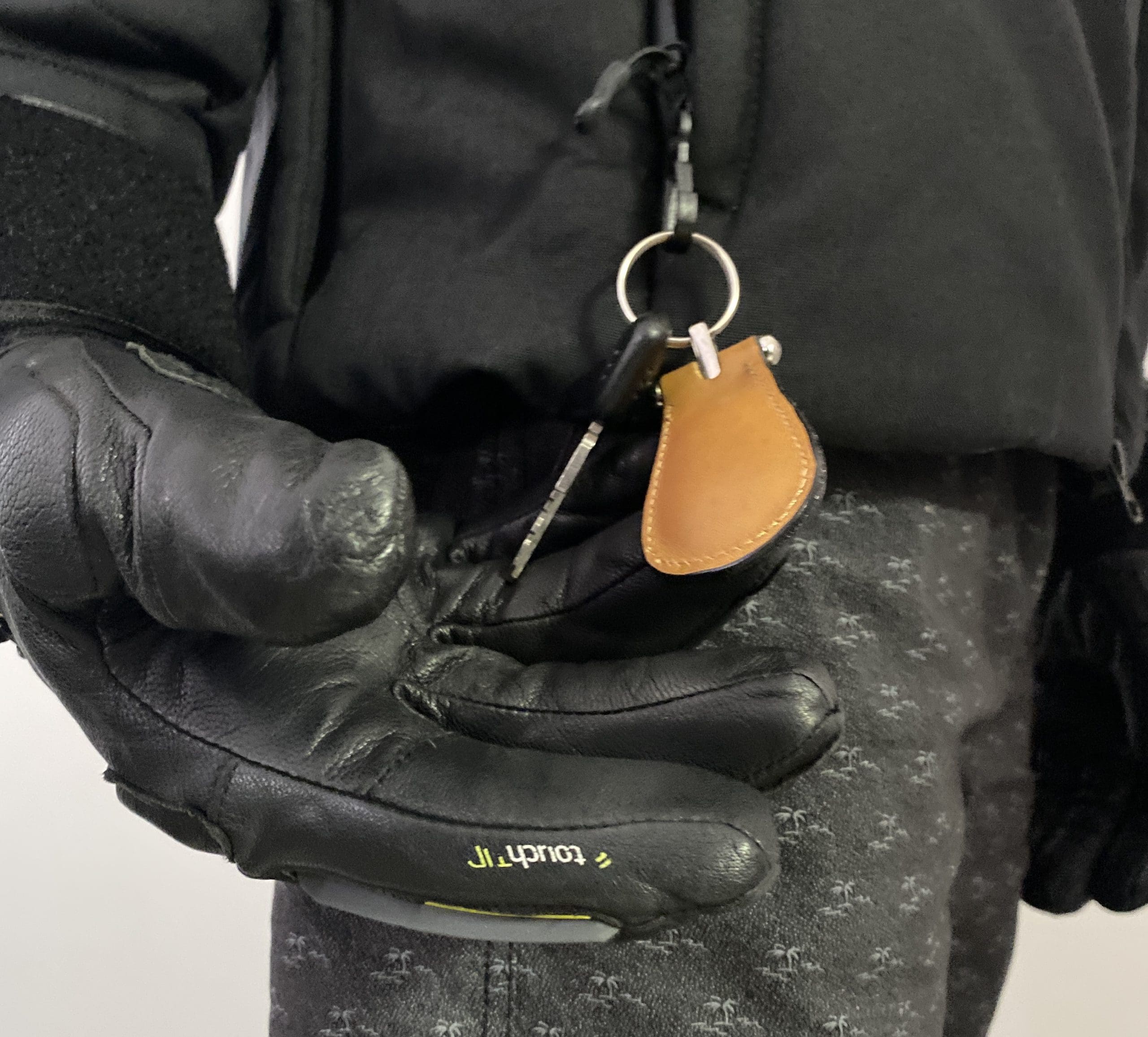 The jacket is extra long so it covers the space between pants and jacket for better protection in a slide and to keep your lower back warm.
It sits up way too high in the front collar which rubs against the helmet buckle. 
It's only mildly uncomfortable if you are sitting bolt upright such as on a cruiser but is quite uncomfortable in any other riding position where you have to lean slightly forward.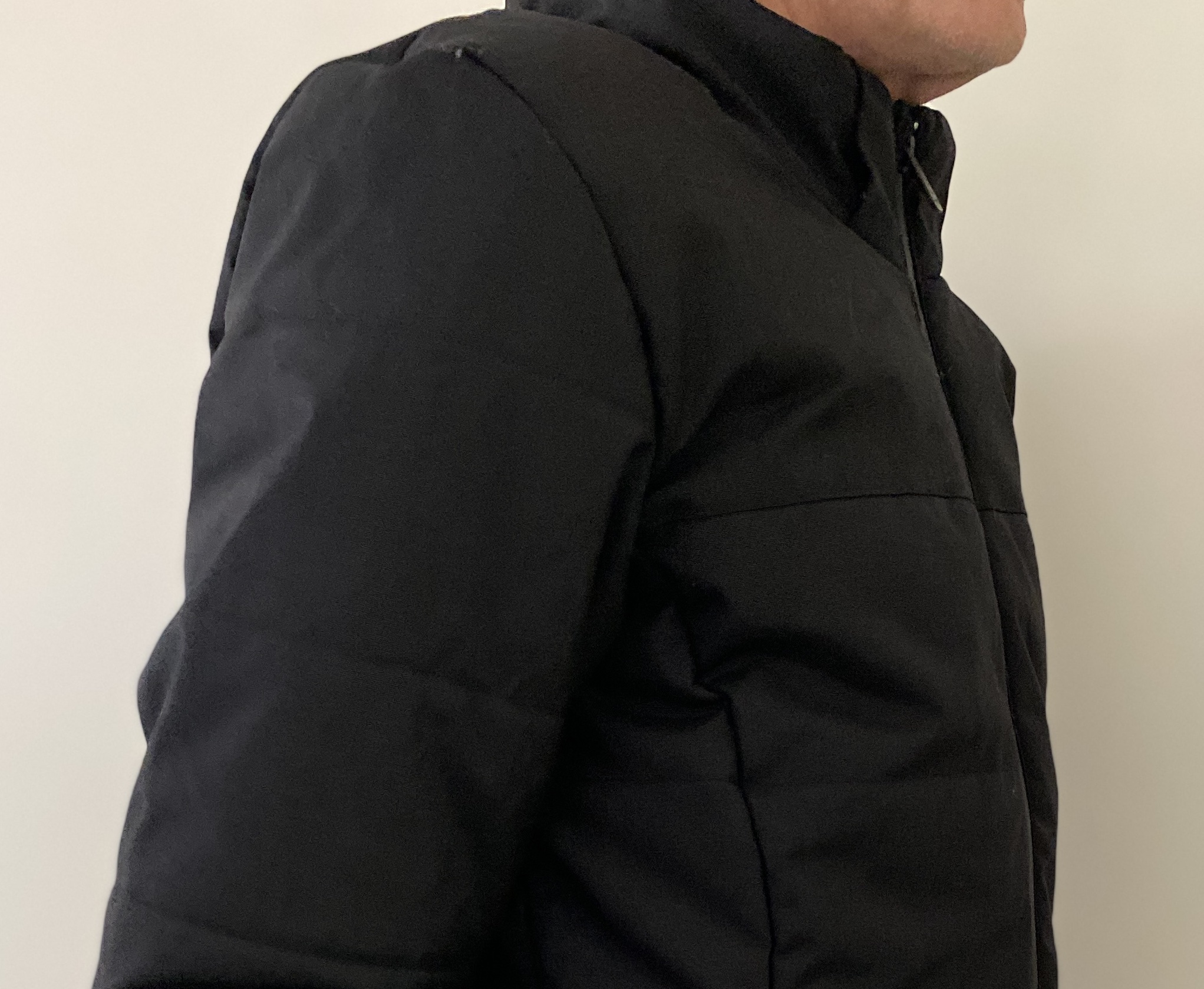 The jacket features two outside pockets and one internal wallet/phone pocket. I would prefer at least one more internal pocket.
Some people like hoodies. They can be useful when you get off the bike, but I don't like how they flap around and hit your helmet.
Thankfully the hoodie is easily detachable with a couple of clips and a zip.
There are no reflective materials, so it's not really suitable for night riding.
This jacket comes in sizes S-XXXL and can be washed inside out with the armour removed.