About two weeks ago, Triumph officially debuted their Speed 400 and Scrambler 400 X to India's markets, where the power pair hit a stunning 10,000 bookings in as many days (via Janaki Jitchotvisut's coverage on RideApart).
Now, we've confirmed that this is just the beginning of Triumph's partnership with Bajaj Auto, and to expect more machines from the dynamic duo in the future – at least, that's what Triumph CCO Paul Stroud confided in MCN's recent interview.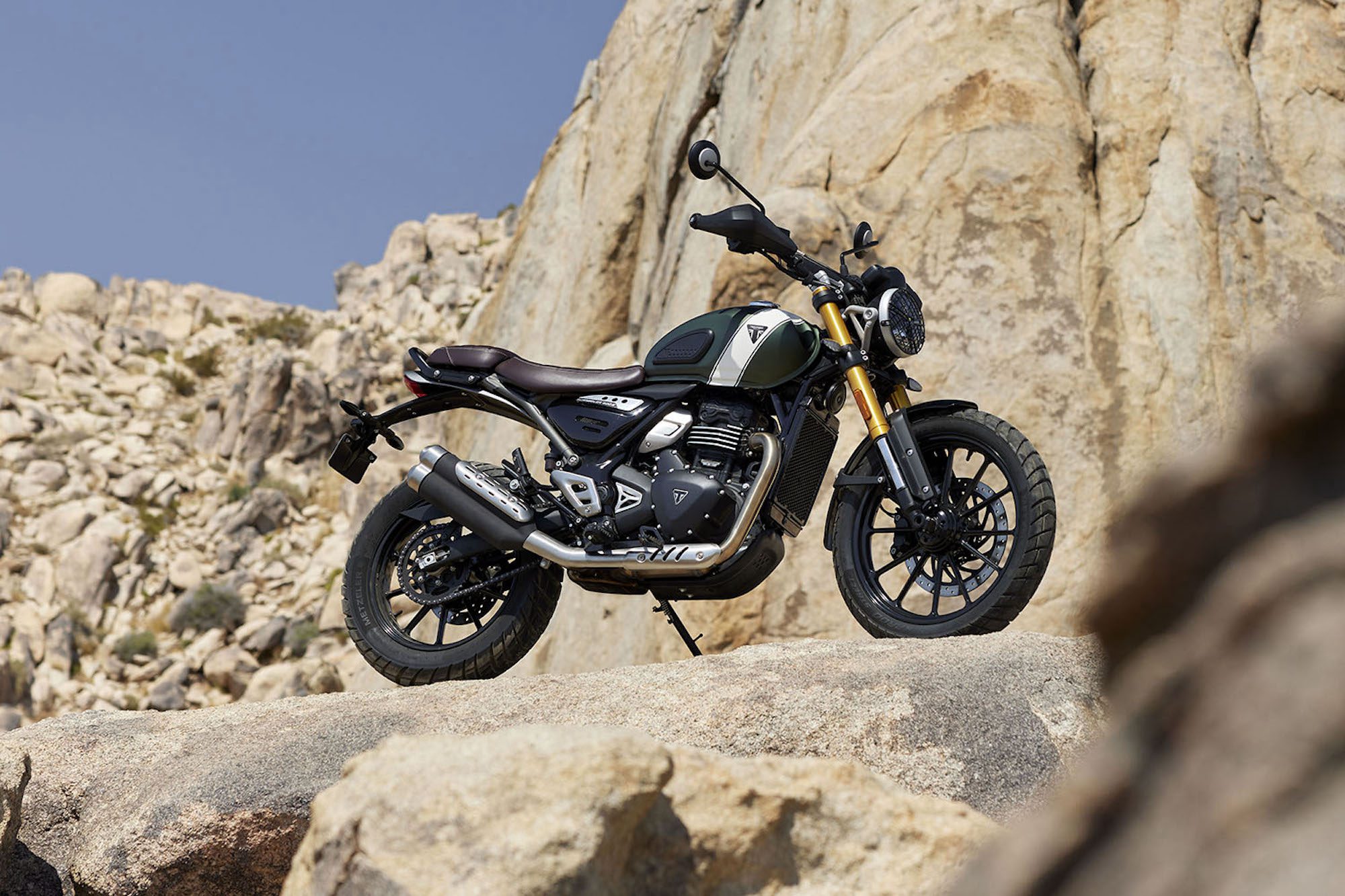 "The purpose of the partnership was to create a range of small motorcycles that would sit below the existing range," Stroud reveals. 
"You're seeing, effectively, the first two of those motorcycles coming to market… As you know, we're looking at many, many ways to grow our business. The range starts today at just under £8000 (10,400 USD), and there are a lot of people just starting out in biking for whom that's unobtainable."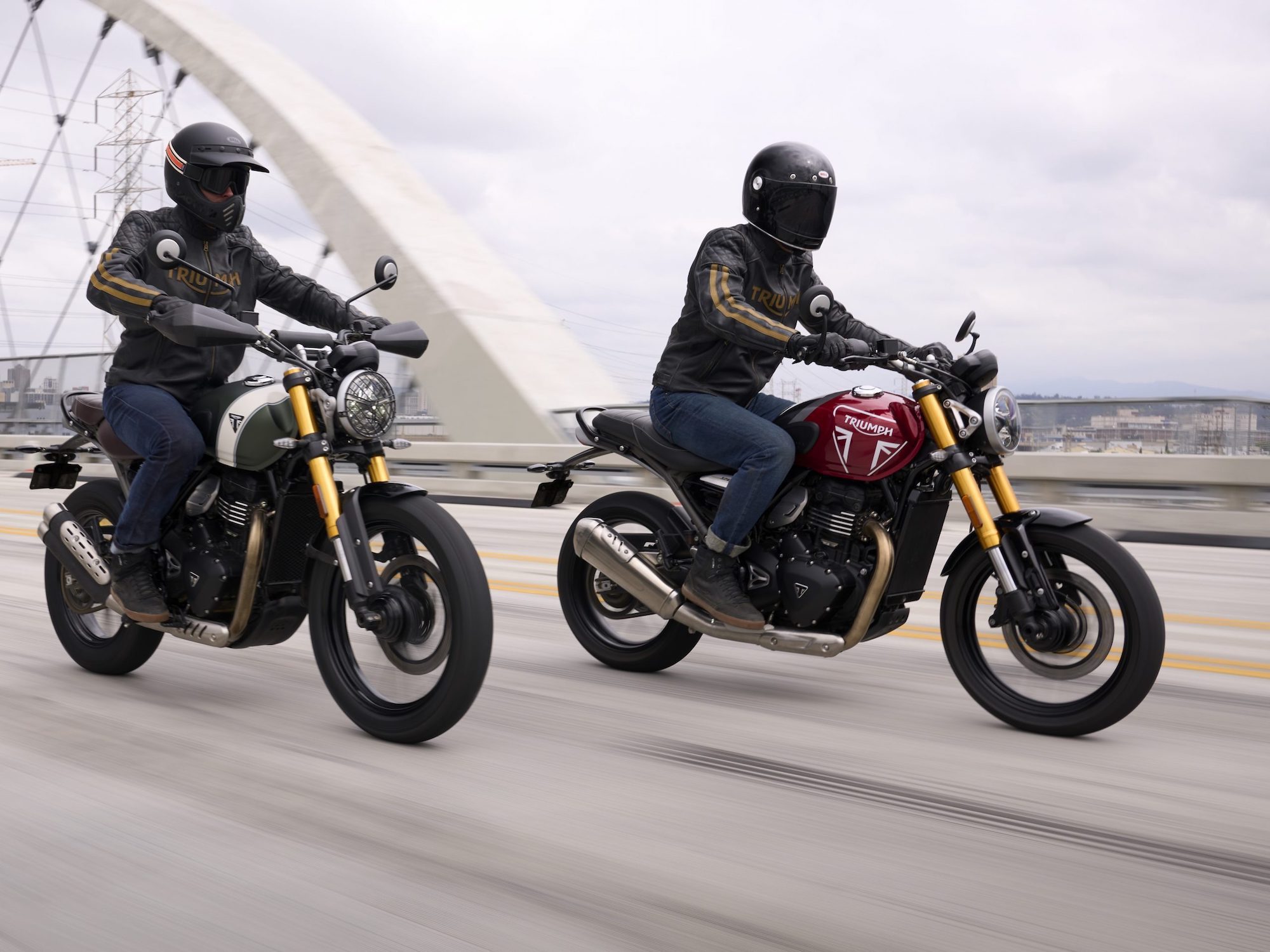 What caused Triumph to reach out to Bajaj in the first place? 
According to Stroud, Triumph's solo debut of a smaller-cc machine (for India, a bigger-cc machine) was made all the more tough by fluxes in the global economy.
"When we did those previous models [Stroud means the 250cc Street Triple and Daytona we got a glimpse of in 2013], there were a few things that conspired against us – things like exchange rates moved strongly in certain directions – so we took a step back and said: 'what we really need to do is partner with somebody.'"
Six years later, that partnership remains strong for a continued lineup of ICE bikes.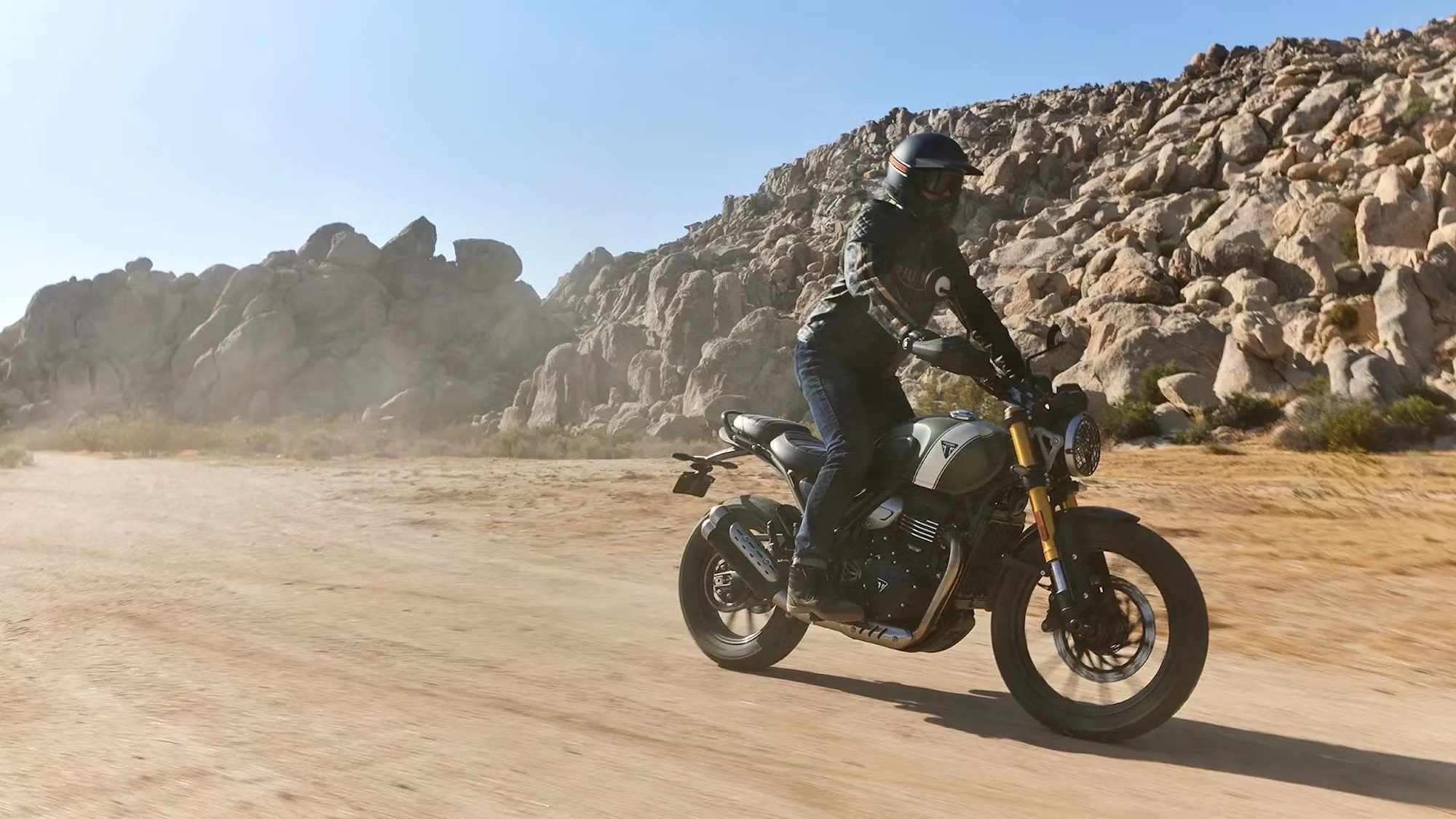 Is there any chance of Triumph X Bajaj making motorcycles that are electric? 
The short answer? Nope – and Stroud references the available tech for that one. 
"I was at the Department for Transport round table last week, and I think generally the consensus of the manufacturers is that the technology right now is capable of delivering probably up to a 125cc motorcycle," reminisces Stroud.
"In terms of delivering anything much bigger than that, the technology isn't really there."