The Zagato-styled MV Agusta F4Z features a bold new fairing design that is polarising opinion, but could usher in a comeback of the rounded fairing.
The past decade has been dominated by naked bikes and the demise of sports bikes.
But all fashion trends have their cycles and maybe it's time for rounded fairings to make a comeback.
The MV Agusta F4Z, styled by car designer Zagato, is to be officially unveiled on September 4, but after unflattering photos (below) leaked of a seatless F4Z that resembled a beached dugong, MV quickly released two more appealing images on Instagram over the weekend.
These were taken low down from the three-quarters front left and right views, which are traditionally much more flattering for motorcycles. From this low angle, it's absolutely stunning, so if you are about to be run over by one, your last images will be of beauty!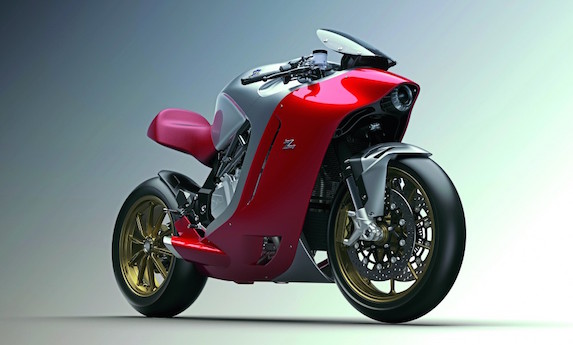 However, that's not how most people look at bikes. We view them from a standing position as in the leaked photos. And from that viewpoint, it's pretty ugly.
But beauty is in the eye of the beholder and maybe beholders are now looking for something different.
While today's sports bikes feature sharp angles and look like a Transformer character – good examples are the Yamaha R1 and Kawasaki H2 – perhaps it's time for more rounded fairings.
I'm thinking the bubble fairing of the stunning BMW R 90 S, gorgeous Ducati MH900e or even the old rounded Suzuki SV650.
These bubble-style fairings seem to be making a comeback with Triumph including it as an accessory for its new 1200cc Thruxton R which is achingly beautiful.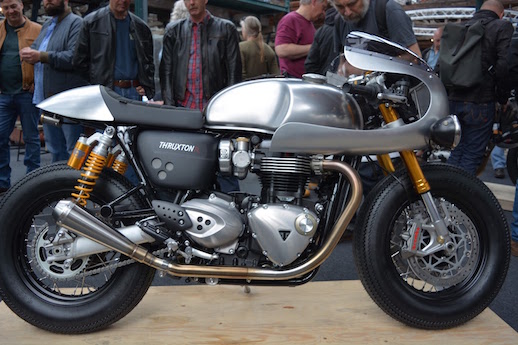 Renowned LA designer Roland Dane also included a classic bubble fairing on the BMW Concept Ninety which later became the R nineT that unfortunately ditched the fairing, entirely.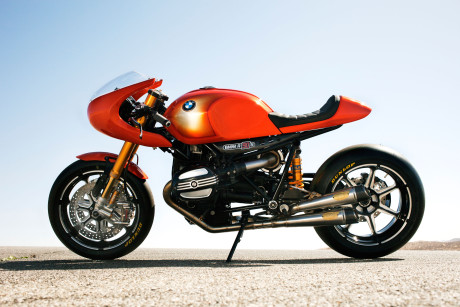 While the Zagato MV doesn't have a bubble fairing, it does have more rounded and bulbous lines.
Another example of modern rounded motorcycle design that more closely matches Zagato's MV is the Lotus C-01. However, the original bike (photo below) was passed in at a Mecum auction last week, despite expecting to fetch $370,000 – $450,000, so maybe rounded fairings aren't that popular!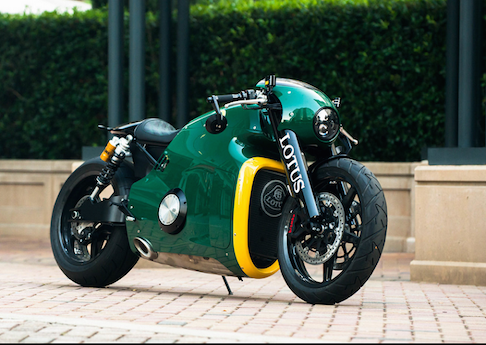 But are we ready for something as confronting as the MV Agusta F4Z or the Moto Guzzi V8 Vanguard with its huge, rounded "dustbin" fairing!
What do you think?