Famous LA motorcycle designer Roland Sands has accidentally ridden a new Indian custom bike off a Sturgis Rally stage, injuring several in the crowd.
It happened on Sunday night at the Buffalo Chip stage when Roland was presenting his latest custom motorcycle, the FTR750 Scout Hooligan.
As he rides on to the stage, the announcer mentions it doesn't have a front brake and that's when Roland rides off the other end of the stage and int the crowd.
The Hooligan is based on the Indian Scout and is used for flat track racing, so it doesn't have a front brake.
However, in slow riding such as this, you would use the rear brake anyway and Roland appears to have his foot on the brake, so perhaps it failed.
The Meade County Sheriff's Office says four people received minor injuries, but there is no word on whether Roland was also injured.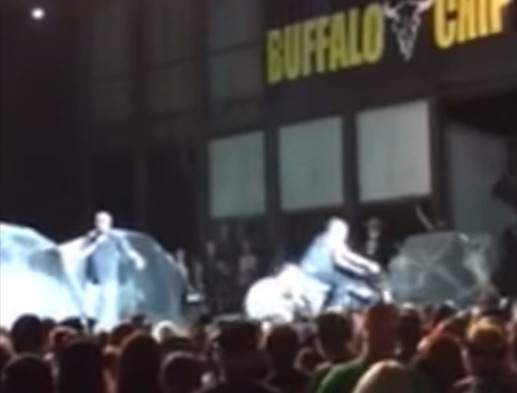 Meanwhile, the Hooligan custom is one of the bikes he built to race in the Super Hooligan Race in Las Vegas last November.
He has been touring the country with the bikes, competing in various flat track events and was scheduled to race at the Inaugural RSD Super Hooligan Flat Track Race at the Sturgis Buffalo Chip Main Amphitheater during the 76th Sturgis Motorcycle Rally.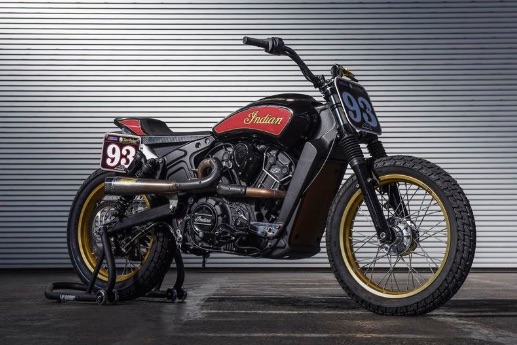 Roland has had a long association with Polaris Industries, producing several customs for both Indian Motorcycle and Victory motorcycles.
Meanwhile, Indian Motorcycle debuted its Scout FTR750 which represents their bid for a strong return to AMA flat track racing to compete against the Harley-Davidson XG750R.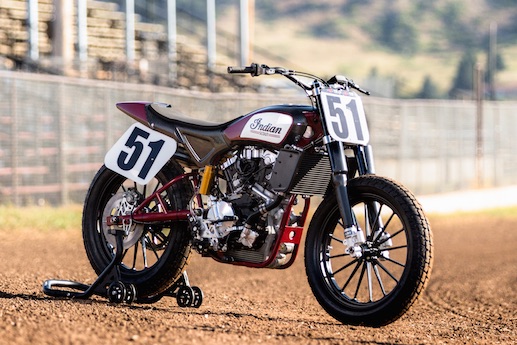 The Indian press release says it's an "all-new" Indian Scout with a high-revving, custom V-Twin engine developed in-house with a steel frame, tight wheelbase, large centrally located airbox and lightweight carbon fibre body.
Is it the makings of a future street bike from Indian or Victory?