South East Queensland's motorcycling Mecca of Mt Glorious is set for major roadworks that include "informal" passing zones.
The work on the seven-kilometre section of Samford-Mount Glorious Road between Dawson Creek Road and Mount Glorious Road starts this month (November 2020).
Last year we called for turnout zones or passing lanes so riders can pass slow-moving traffic. This would prevent riders getting frustrated and making illegal and dangerous overtaking manoeuvres.
Instead, Transport and Main Roads tells us they will seal some shoulder sections on wider parts of the road "for safety and to provide informal opportunities for road users to pull over and allow better traffic flow".
However, they say these improvements "do not include slow vehicle turnouts or more passing lanes".
Hopefully slow motorists will use the wider sections to pull over and allow others to pass, but don't count on it.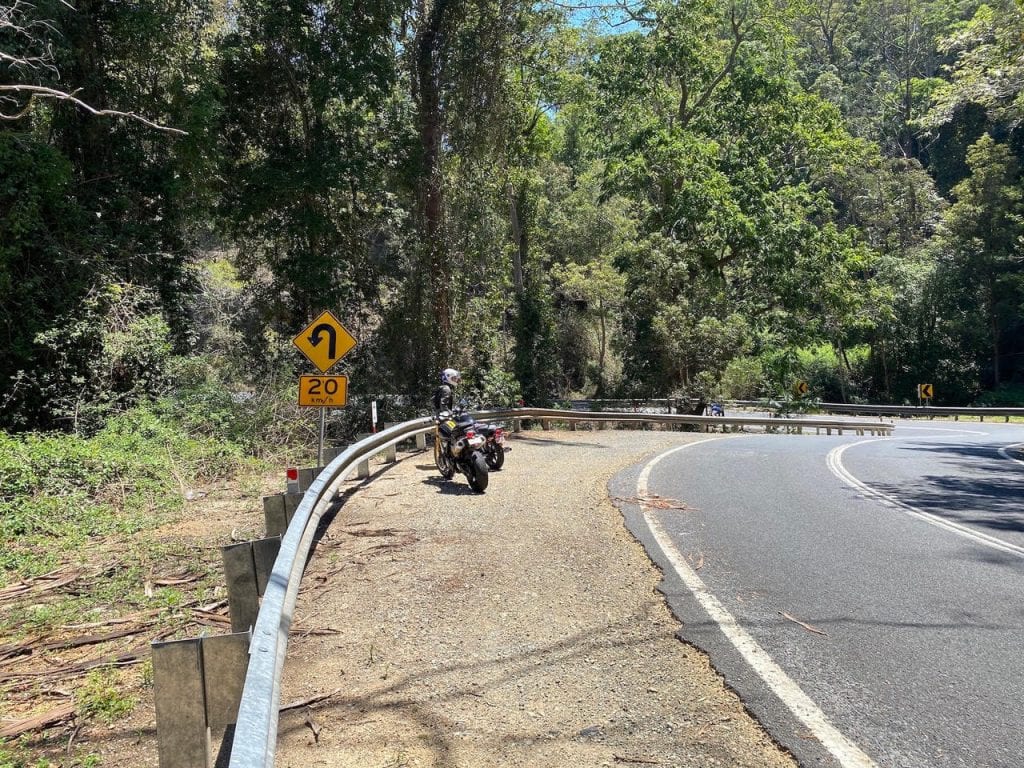 TMR allayed our concerns that the roadworks would be followed by lower speed limits as happened on the upgraded Mt Nebo "bus stop" zone which is now down to a 40km/h crawl.
"The Mount Glorious Road and Samford-Mount Glorious Road Route Safety Project does not involve any permanent speed limit changes," they tell us.
"Temporary reduced speed limits will be in place during construction."
Roadworks also include a smoother road surface, signage, vegetation trimming for better sight lines, line markings improvements and lower rub rails on some corners.
We expected "linemarking improvements" to mean more double white lines, preventing overtaking along the entire length of the road.
However, TMR says they will not increase the length of "double-barrier lines".
"The existing linemarking will be refreshed with new cold applied plastic in accordance with the TMR Road Safety Policy," a spokesperson says.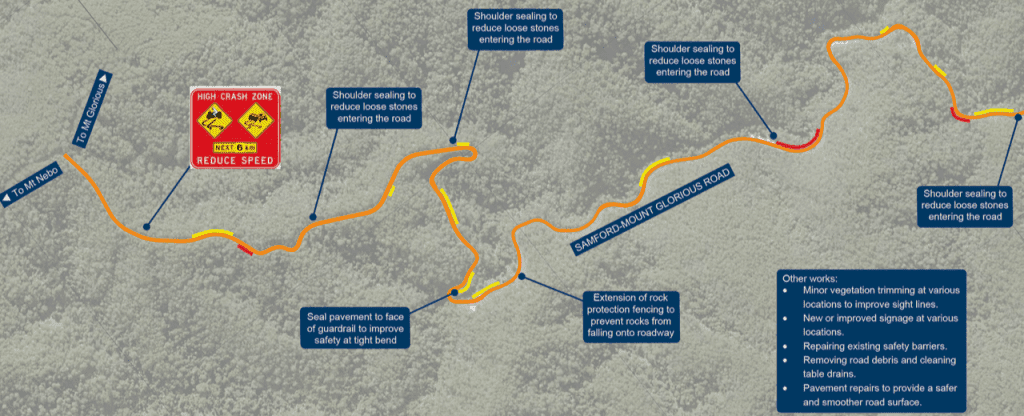 "Trials have shown this type of treatment delivers increased durability and wet weather visibility benefits compared with the existing water-based linemarking."
TMR expects works to be completed by mid 2021, weather and construction conditions permitting, so we advise riders to take The Gap approach.
Works will be undertaken between 7am and 5pm, Monday to Friday, with some night works also required.
For more information visit www.tmr.qld.gov.au and search 'Mount Glorious Road'.
The roadworks were first mooted in 2018 when TMR contacted members of the Motorcycle Advocacy Group (Qld) to advise they were starting design work on $11.3 million worth of roadworks projects in the Mount Glorious region.
Riders expressed concerns about the possibility of speed reductions and unsafe barriers in impending roadworks on Brisbane's most famous motorcycling road.