A national roadshow of pre-production Indian FTR 1200 models has been deemed a success with "a number of $1000 deposits" being taken.
The pre-production models have been on show at various Indian dealers over the past month.
Indian Motorcycle marketing boss Christopher Gale says the roadshow was a success with "showrooms full of people at each event".
The FTR 1200 will come to Australia in a basic black model for $20,995 ride away and the FTR 1200 S in red and grey or titanium and black for $22,995.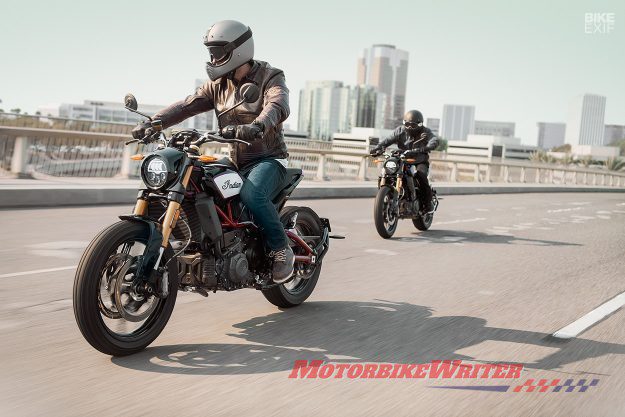 It will also be available in a Race-Replica paint scheme with red frame matching the FTR750 race bike starting at $24,995 ride away in Australia. It comes standard with an Akrapovic exhaust.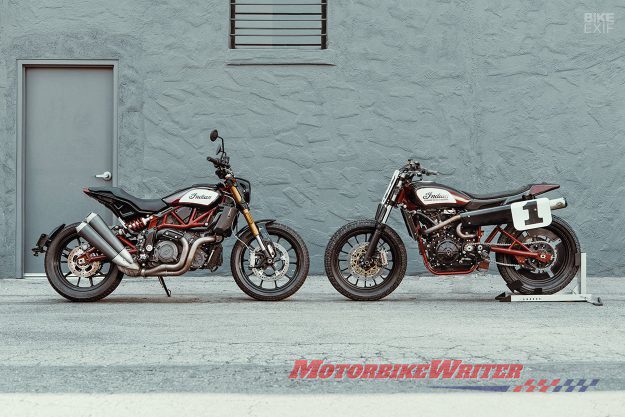 "We have received deposits for all models but the Race Replica has been the most popular as it most closely represents the FTR750 (race bike)," Christopher says.
There will also be several factory accessory packs available to turn the bike into a tourer, tracker, sports bike or an off-roader rally bike as shown in this video.
Refundable deposits
The FTR 1200 was deemed Motorbike Writer readers' most anticipated 2019 model, according to last year's readership figures.
We spoke with one enthusiastic Brisbane rider who has paid his $1000 deposit and has been told to expect to pick up his bike somewhere between July and September, "subject to a test ride".
Christopher says all deposits are fully refundable.
Despite a recent fire in the factory's paint department, there have been no holdups with production, he says.
More FTR models could also be on the way with a leaked brochure showing a Tracker, Street, Adventure under the name Apollo which is apparently an internal name given to the FTR family.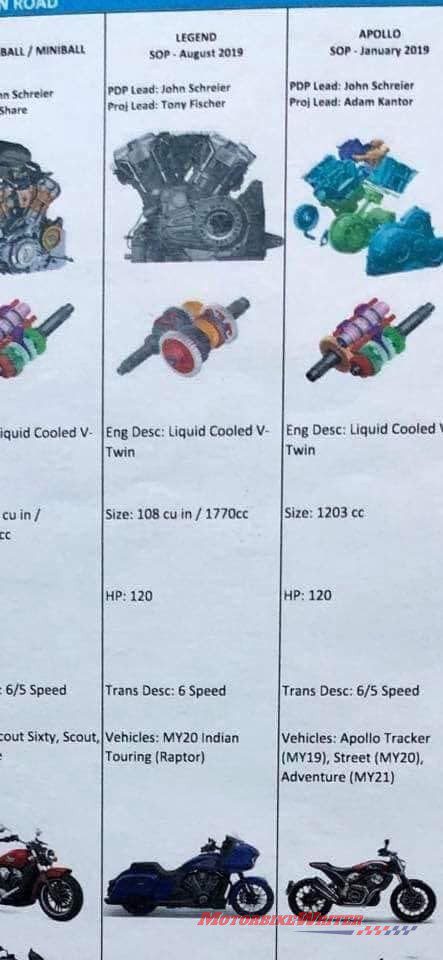 According to the leaked brochure, the Tracker will be released this year, followed by the Street in 2020 and the Adventure in 2021.
Indian sales
Meanwhile, Polaris has released its first quarter results showing a 10% decrease in motorcycle sales, although that also includes the three-wheeler Slingshot.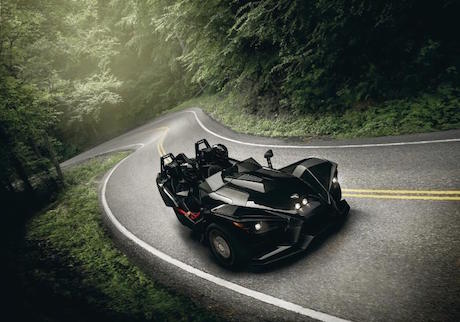 They say Indian sales held firm and gained some market share.
The company claimed results were affected by "challenging weather, continued weak market trends, and increased competitive promotional spending".
International sales were down 4% on, but up about 3% excluding the impact of currency exchange.