If you're riding through Las Vegas and want to do what the local riders do, then drop in and see the guys at A Team Motorcycles on Boulder Highway.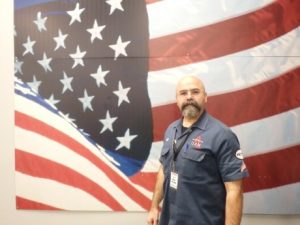 You'll meet GM Bill Riler, a chatty guy who helped develop Arlen Ness franchises and bought this place in 2007 and now stocks Indian, Victory, Aprilia and Moto Guzzi. When I ask how riders manage to ride in this 100F dry heat, he checks for my skirt, then he says, "If you lived here, it doesn't matter. We ride 12 months year. It only rains three or four days a year and that's good because it washes the oil off the road."
Mrs MotorbikeWriter and I are riding a 2015 Victory Cross Country Tour to the Sturgis Motorcycle Rally, and we've dropped in to Vegas for a few days. Unfortunately, I can't show you any photos of the bike until the press embargo lifts on July 27.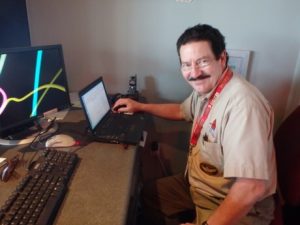 A Team Motorcycles salesman Tony Higgins very kindly shows me some of the roads around here that the locals ride: Red Rock Canyon, Hoover Dam and Valley of Fire. All great roads with spectacular natural views. Then he offers expert advice on the rest of our sketchily planned trip north to South Dakota. And he should know; he's planned out a lot of rides for the Iron Butt riders.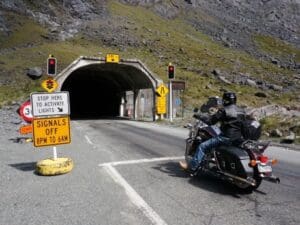 There's also a friendly Aussie face here. Salesman Shaun Ruddy, who also has a custom business called Chop de Ville, has won sections in the custom bike shows at the past two Sturgis rallies. He proudly shows me over his wild Evo bobber which won the biker build-off in 2013 and his red nitrous-powered 302hp Victory Vegas which won best bagger in 2012. He's been here six years and used to work at Fat Choppers on the Sunshine Coast. He says he's used to the heat here now.
I don't know how they do it, but I've found it's cooler with well-ventilated jacket, long pants, gloves and full-face helmet than shorts, t-shirt, no gloves and open face. That just allows the searing heat in your face and the burning sun on your skin. Surprisingly, some people get out in the summer sun to go for a ride.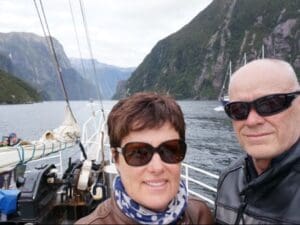 I see Eagle Riders and some other bike hire businesses doing quite well. But, for most Aussie bikers, Vegas will be a time to park the bike, wipe the road dust off your clothes, grab a cold margarita and kick back for a few days before hitting the road again. That's exactly what we'll be doing.