Road rules that vary from state to state could lead to riders being fined for:
Having a GPS on their bike;
Not wearing the correct helmet;
Standing up while moving;
Having blinkers too close together;
Wearing a camera on their helmet; or
Stretching their legs while riding.
These are the types of offences that are snagging riders because of the disparity of rules and standards across the nation.
However, there is light at the end of a very convoluted tunnel, according to Australian Motorcycle Council representative Guy Stanford. He's has been ensconced in meetings with relevant state and national bodies for the past three years trying to iron out disparities in vehicle standards, road rules, helmet laws, exhaust noise and so on. "I think we are on the path to resolution. We just need co-operation between the states or continued confusion and anarchy will rein," he says.
READ HOW A RACING LEGEND IS FIGHTING RIDING RULES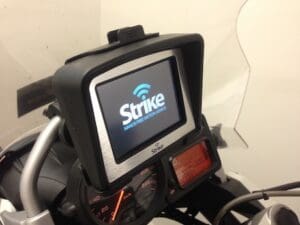 An amusing example of that confusion lies in the arcane South Australian rule 299 (2) (b) which makes it illegal to have a visual display unit in or on the vehicle while it's moving.  In its submission to the National Transport Commission's review of the Australian Road Rules and Vehicle Standards Rules, the AMC says the rule has simply failed to keep up with technology. It points out that information was "once represented with coloured incandescent bulbs and mechanically driven analog instruments". These were replaced by LCD screens and now iPhone-like TFT screens with digital inputs.
Motorcycle Riders Association of South Australia president Phil McLelland confirms that while nobody has been prosecuted for the offence, the police went so far as to alert officers via their newsletter and riders have been verbally warned to remove them. This is despite the Australian Design Rules allowing visual display units.
Guys says such arcane laws are part of a "bigger issue". He says national rules don't have any "force of law" in each state, leaving it up to the "mean-spirited attitude of police" in some states to enforce errant rules. "That is just mean-spirited and not the intent of the road rules." However, remedial action on many fronts has commenced and Guy expects a resolution to many of the issues in the next six months.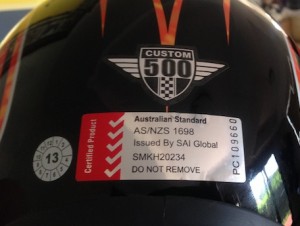 Meanwhile, Guy suggests riders take fines to court. He says this is particularly true in the case of helmet offences. "We've made the laws look so ridiculous that nobody could possibly be booked. The stupidity of the laws are just so obvious," he says.
In what looks to be a positive move, NSW is currently considering adopting European helmets standard (United Nations ECE 22) instead of the Australian standard. However, Guy says it may lead to more dramas and he is trying to make sure that NSW does not do this in isolation of other states or the Australian Competition and Consumer Commission.
It seems like a tall order and we wish Guy and the AMC all the best of luck keeping the state and national bureaucrats in line. He says that the end result will be consistency across borders and even better quality helmets being allowed in Australia.