Arcane road rules that affect motorcyclists and vary from state to state are gradually being addressed with South Australia the latest to see reason.
Over the past few years, these varied laws have exposed riders to being fined for:
Having a GPS on their bike;
Not wearing the correct helmet/visor;
Having blinkers too close together;
Wearing a camera/intercom on their helmet;
Filtering in traffic;
Stretching their legs while riding;
Wearing a helmet while pushing a bike; or
Standing up while moving.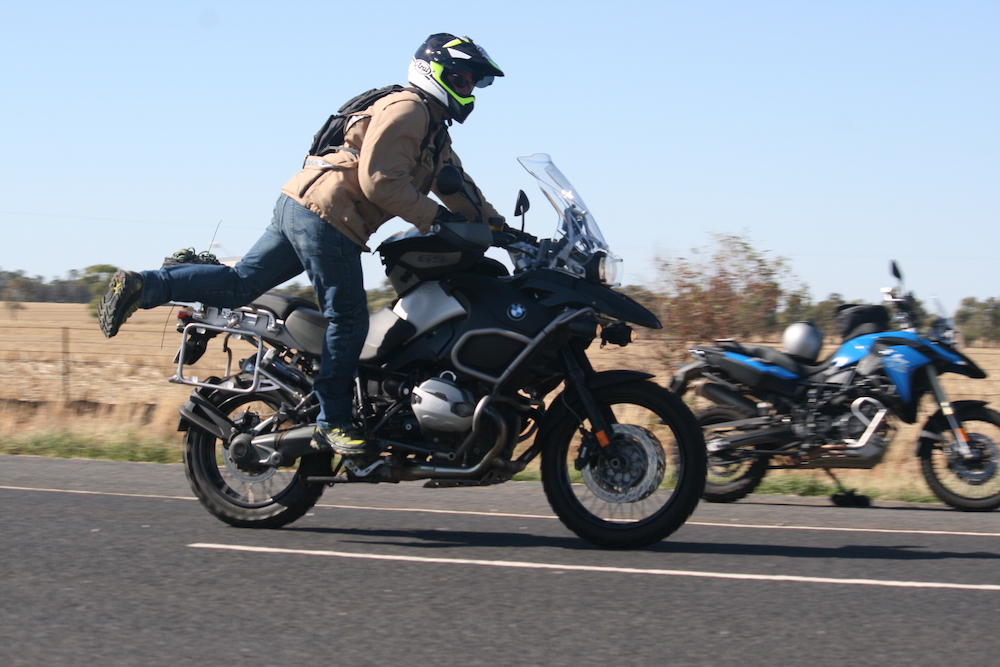 However, changes are occurring.
Sanity prevails
Arcane rules that require riders to be seated at all times with both feet on the footpegs were sensibly amended in Queensland in 2015, NSW in July and now South Australia (read amendments here).
Over the past year, helmet laws have also become uniform with European-standard helmets now allowed, although there are still grey areas concerning tinted visors, and fitting cameras and Bluetooth intercoms.
Much of the thanks for these sensible changes to outdated rules does not go to grandstanding, chest-thumping protestors, but to Australian Motorcycle Council representative Guy Stanford and other motorcycle representatives who have been quietly working behind the scenes, attending lengthy and boring meetings with relevant state and national bodies for the past few years.
These tedious meetings are slowly, but surely, ironing out disparities in vehicle standards, road rules, helmet laws, exhaust noise and so on.
"I think we are on the path to resolution," Guy says. "We just need co-operation between the states or continued confusion and anarchy will rein."
GPS rules
Another rule which has been changed was in South Australia were it was illegal to have a "visual display unit in or on the vehicle while it's moving" which meant you couldn't legally have a GPS or phone mounted on your bike. This was despite the fact that the Australian Design Rules allow visual display units.
While Motorcycle Riders Association of South Australia president Phil McLelland confirmed that nobody had been prosecuted for the offence, the police went so far as to alert officers via their newsletter and riders were verbally warned to remove their GPS or phone.
The rule has been amended to allow them to be mounted on a bike, but you can't hold them in your hand while moving.
Guys says national rules don't have any "force of law" in each state, leaving it up to the "mean-spirited attitude of police" in some states to enforce errant rules. "That is just mean-spirited and not the intent of the road rules."
We thank Guy and other behind-the-scenes rider representatives for their diligence in pursuing our rights.
(Article updated from July 2016)