MotoGP champion and World Superbike racer Nicky Hayden has died overnight after being struck by a car while cycling in Italy last week.
The 35-year-old American, known as the Kentucky Kid, was noted for ending Valentino Rossi's five-year MotoGP dominance in 2006.
Nicky was eight points adrift of Vale going into the final race when Rossi crashed and finished in 13th, while Nicky finished third and won the title by five points.
The champion rider had moved to WorldSBK with Red Bull Honda.
Nicky's brother, Tommy, issued this statement:
On behalf of the whole Hayden family and Nicky's fiancée Jackie I would like to thank everyone for their messages of support – it has been a great comfort to us all knowing that Nicky has touched so many people's lives in such a positive way. Although this is obviously a sad time, we would like everyone to remember Nicky at his happiest – riding a motorcycle. He dreamed as a kid of being a pro rider and not only achieved that but also managed to reach the pinnacle of his chosen sport in becoming World Champion. We are all so proud of that. Apart from these 'public' memories, we will also have many great and happy memories of Nicky at home in Kentucky, in the heart of the family. We will all miss him terribly. It is also important for us to thank all the hospital staff for their incredible support – they have been very kind. With the further support of the authorities in the coming days we hope to have Nicky home soon.
Italian police are now inspecting CCTV video of the crash taken from a nearby resident's surveillance system.
Nicky was knocked off his road bike by a Peugeot 207CC last Wednesday.
The incident is a sad reminder that cyclists are as vulnerable on the road as motorcycle riders.
Remembering Nicky Hayden
WorldSBK race winner, MotoGP legend, 2006 World MotoGP Champion, fiancé, uncle, brother, son, friend or simply the "Kentucky Kid".
Nicky rose from American dirt track to the absolute pinnacle of his sport.
He was known for many things to many people, and put his name to an astounding number achievements both within racing and beyond its limits – key among which was his moniker as 'the nicest man in Grand Prix racing'. A true competitor with an incredible commitment to his sport, and a true family man dedicated to the people around him.
First riding on the dirt in his native USA, Nicky then continued his career on tarmac and was crowned AMA Supersport Champion in 1999. Next came the AMA Superbike crown in 2002 – becoming the youngest rider to achieve the feat – before a move to the MotoGP World Championship for 2003. He took two podiums that year, at Motegi and Phillip Island, as a rookie. More podiums followed in 2004 before he took his first pole and Grand Prix victory at Laguna Seca in 2005.
The following year, 2006, the "Kentucky Kid" became the MotoGP World Champion as he beat Valentino Rossi to the premier class crown, securing the title in the last round of the year in Valencia.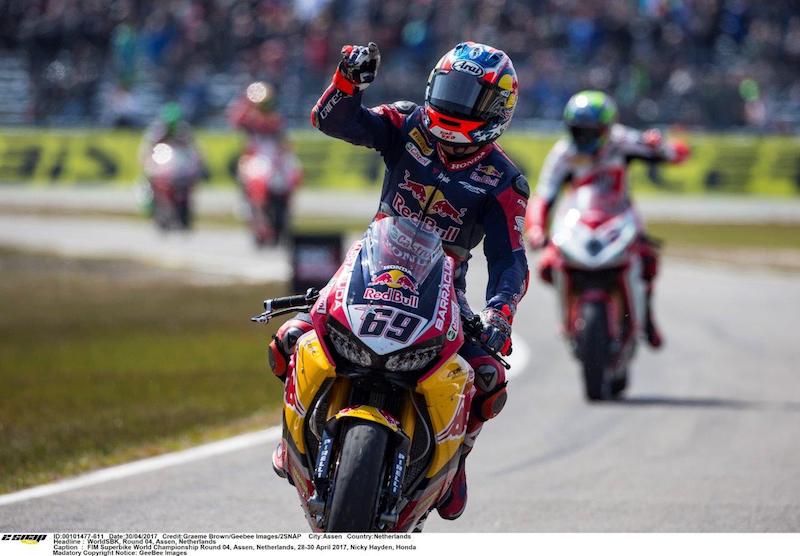 He moved to Ducati in 2009 and, later, the Aspar team, before racing his last full season in MotoGP in 2015. He was then inducted into the MotoGP World Championship Hall of Fame at the season finale in Valencia.
The next challenge for the 'Kentucky Kid' was WorldSBK, where he took a number of podiums and his first win in the class in his rookie year, beating difficult conditions at Sepang to join another exclusive club as he became a winner in both MotoGP and WorldSBK. The American also became the first MotoGP Legend to return to Grand Prix racing in 2016, as a replacement rider at Aragon and Phillip Island.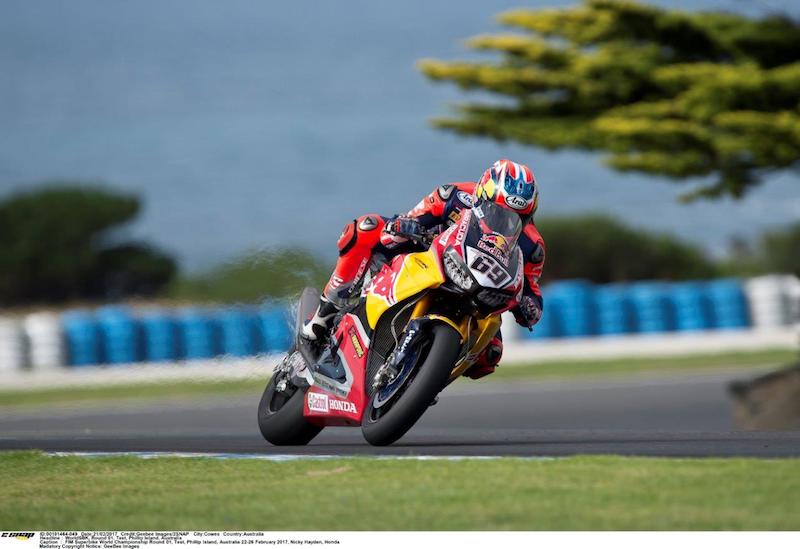 Nicky raced his last laps for Red Bull Honda World Superbike team at Imola, in Italy, on May 14. The American's dedication to competition was as strong as ever in his sophomore year in World Superbike, where he was once again proving his incredible work ethic, passion and dedication to two-wheeled motorsport.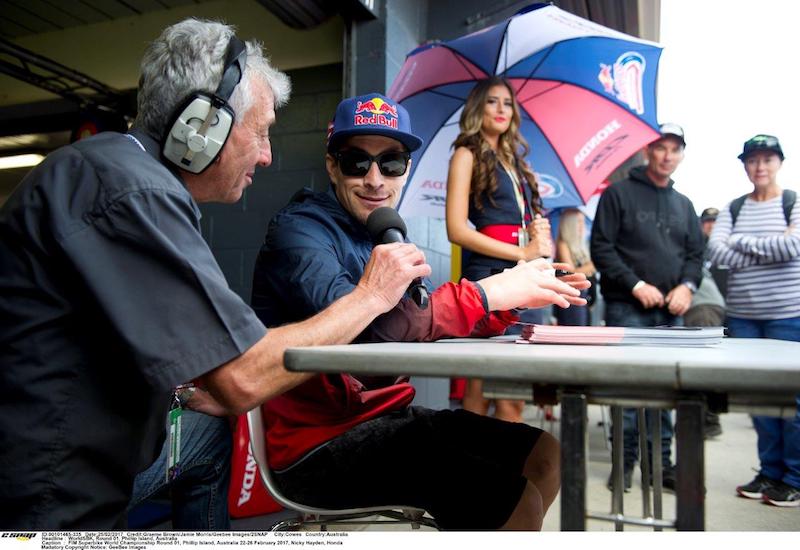 Nicky will be deeply missed by the paddocks he has graced throughout an incredible career, his millions of fans around the world, and by all those closest to him.
We wish to pass on our sincerest condolences to his family, friends, team and colleagues as we sadly bid farewell to the "Kentucky Kid" far too soon – a true legend of the sport, and to all those who knew him.
Remember and pay tribute to Hayden with the hashtag #RideOnKentuckyKid.