We recently met brain cancer patient Joshua Chalmers on a ride to celebrate the 100th anniversary for Harley-Davidson Australia.
Josh and his wife Annabelle (pictured above) had been invited on the ride as part of the company's donation to the Cure Brain Cancer Foundation. Together with Harley Heaven in Melbourne they also donated $100,000 and a Street Rod for auction.
Josh, a sports bike rider, was bowled over not only by the generosity of Harley but also by the bikes, themselves. We asked Josh to write about his experiences and this is his story: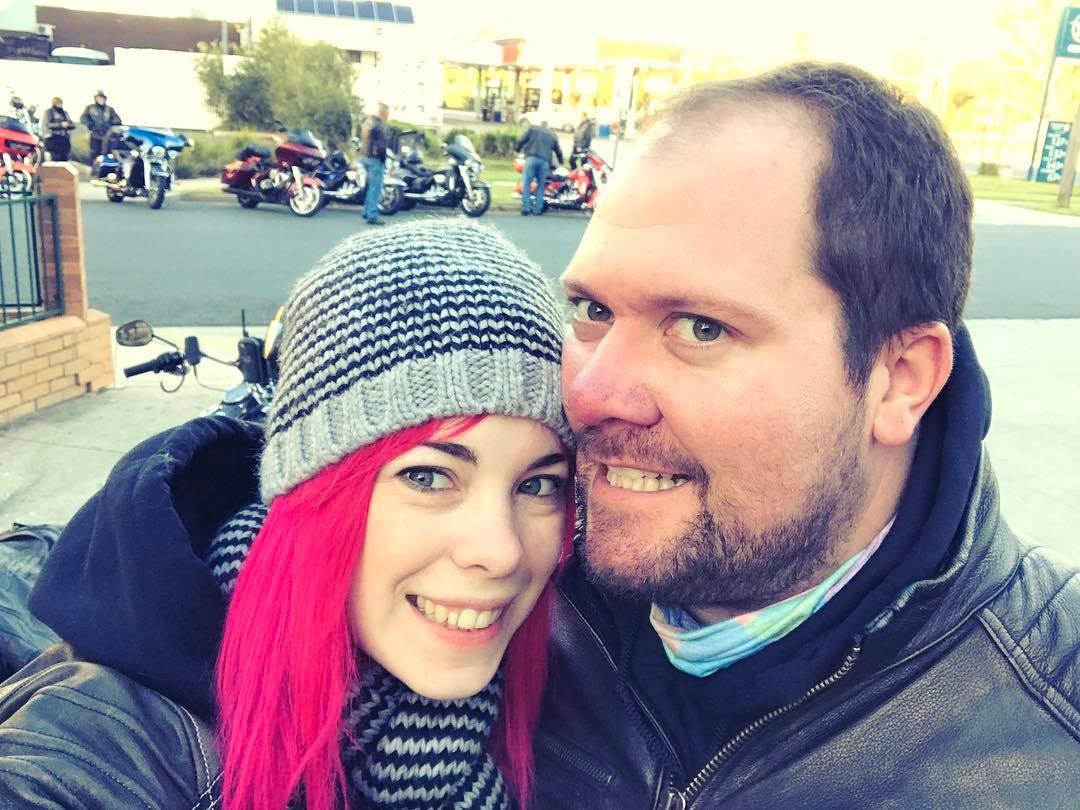 My first Harley Davidson experience
During the time I have had brain cancer – almost 10 years now – I have relied on motorcycling as a touchstone for my quality of life.
I was first approached to be part of the Harley Davidson 100 year ride when my wife called me at work and asked "do you want to ride a bike in a convoy from Sydney?" and my response was an immediate and emphatic yes.
But the standard why are we riding, what am I riding, who is it for were the questions that soon followed. The answer was that The Vincent Chiodo Charitable Foundation had arranged for The Cure Brain Cancer Foundation to be the charity partner for the 100-year ride, commencing at the Morgan & Wacker dealership in Queensland and riding all the way down to our hometown of Melbourne.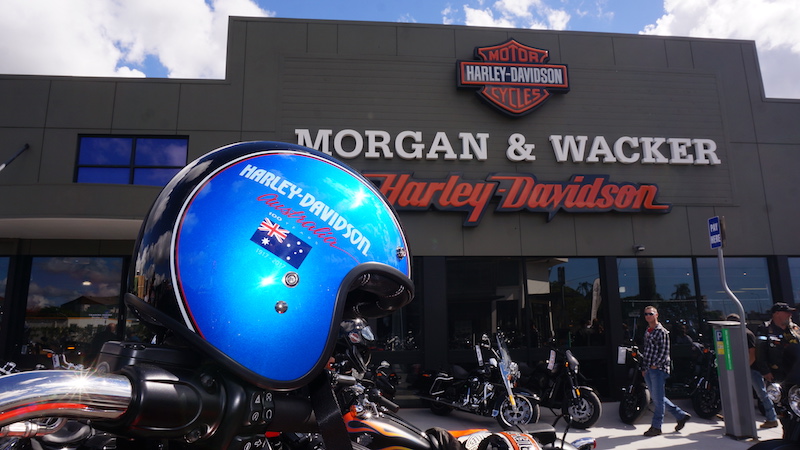 We would be stopping at different Harley dealerships on the way down and I would be part of a small contingent of people living with brain cancer on the ride. As a sports bike rider and having never been on a Harley before, my first thoughts instantly moved to the weight and handling of the bike and then to how much more comfortable it would be for touring than my daily workhorse.
Our next step into this eye-opening experience was to go and get kitted out! The generous team at Harley Heaven in Melbourne decked both my wife and I out head to toe in Harley gear. An early indicator of how generous and friendly Harley people are.
The level of service and support we received from the people at Harley Heaven was mind boggling. I also got my first up-close look at the bike I was going to be riding, a 400+kg 2017 Ultra Limited.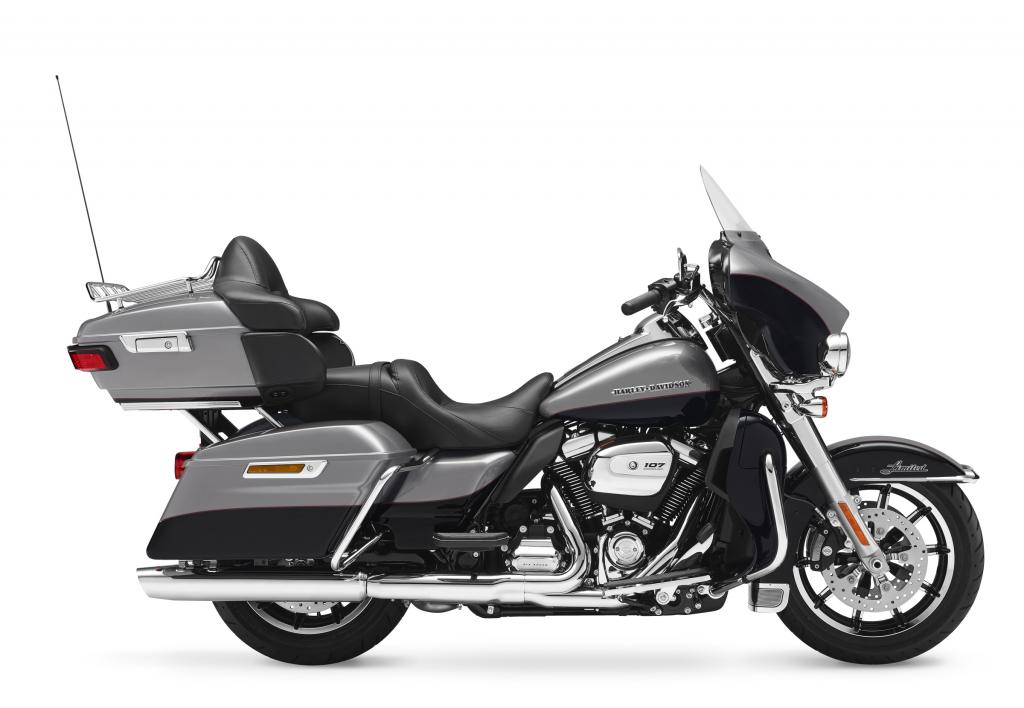 You could not pick a more different bike to my daily ride if you tried! At 400 odd kilos, I knew that some forms of riding were going to be very different control skills then what I was used to. Once we had our goodies from Harley, we returned home to try and fit them in our luggage for the trip up to Sydney.
Misconceptions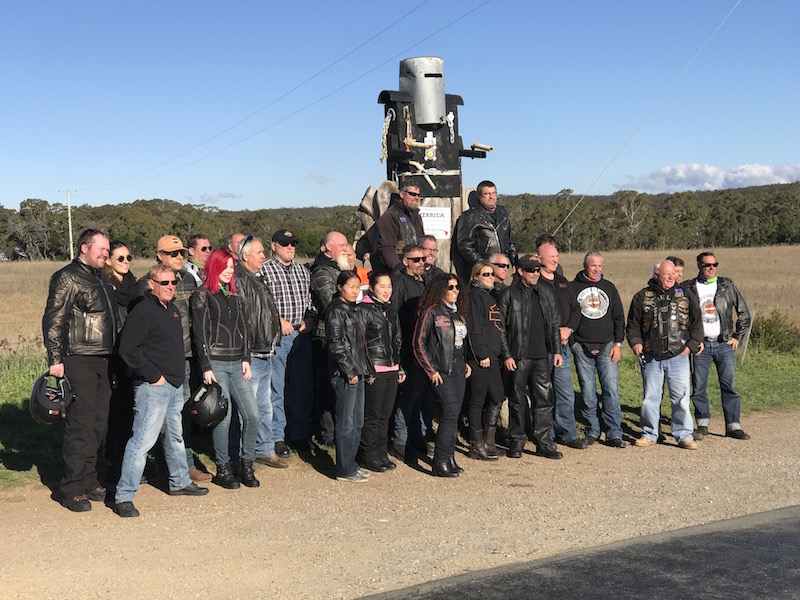 I had always had misconceptions about Harleys and the people who ride them. Some turned out to be flat-out untrue, most were based on misinformation or my own ignorance.
I had never been massively interested in cruisers, but as soon as I managed a wobbly trip over to Manly the Monday before the convoy started, I was starting to see why people love them.
For lack of a more accurate term, the bikes have a soul and character not found in any of the bikes I had ridden previously (mostly Japanese sports bikes).
This common love shared by the people who ride these bikes is infectious and once you're in, you're in! There is only one other place I have experienced camaraderie like this and that was when I was a member of the RAAF.
The Ride
The first morning we met the riding group at Brookvale, Sydney. The set-up was very professional with a morning briefing from the ride captain and I was very happy to be up the back of the convoy given my lack of Harley experience.
We also met two great guys from the Sydney HOG chapter, Brett and Hutch. These two guys helped out by giving me space in traffic so I could practise my slow riding without collision, gave lots of helpful tips along the way, and even shook a collection tin for Cure Brain Cancer Foundation at a couple of the stops.
We were also introduced to the Harley-Davidson corporate staff and the legendary Bill Davidson (great grandson of a company founder) that morning. Everyone we met on the trip was very kind and welcoming.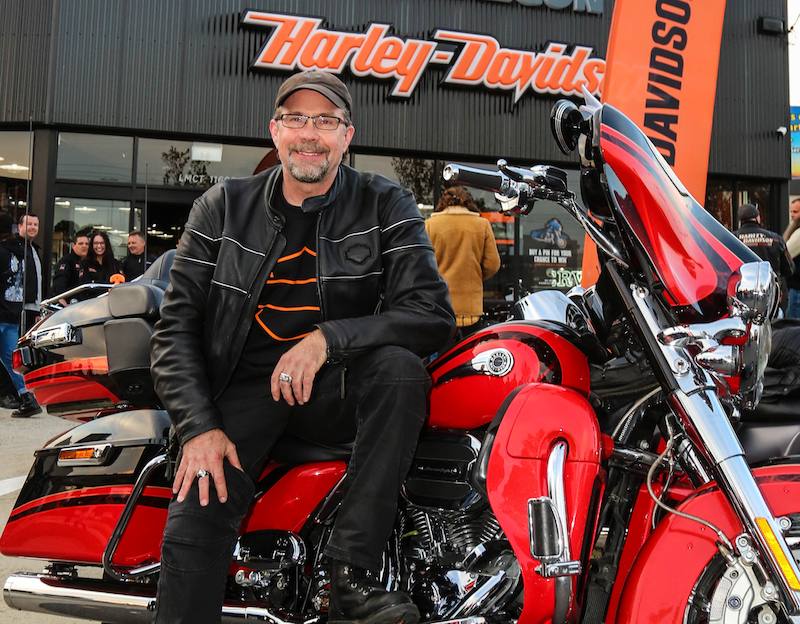 The first leg was intended to be a short ride from Brookvale down to Stanwell tops, but Sydney traffic had different plans. The next two hours was to be slow riding and me remembering to put both feet on the ground at a stop for balance.
Once the traffic cleared the bike was in its element, effortlessly completing the first leg with me comfortable in the rider's seat. Continuing to lunch and then to Canberra that afternoon was relatively easy and much less tiring than my regular bike.
Arriving in Canberra, we checked in and then headed off to the birthday celebrations at the Canberra store. It was amazing to see and talk to so many enthusiasts. Bill Davidson spoke of the company's plans for the next 10 years and why the 100-year ride was so important. It was touching to see an executive of the company so personally invested in customer satisfaction and success of the brand.
At the event, the guys I had ridden with that day started to talk weather forecasts, as most riders do. It was supposed to be very cold with a chance of rain. Thankfully we were proven wrong the next day with an uncharacteristically sunny 10 degree start for our next leg to Albury.
Again, the convoy assembled and the standard morning briefing occurred, the time on the bike flew by as we rode down some of the most beautiful non-congested roads I have ever seen.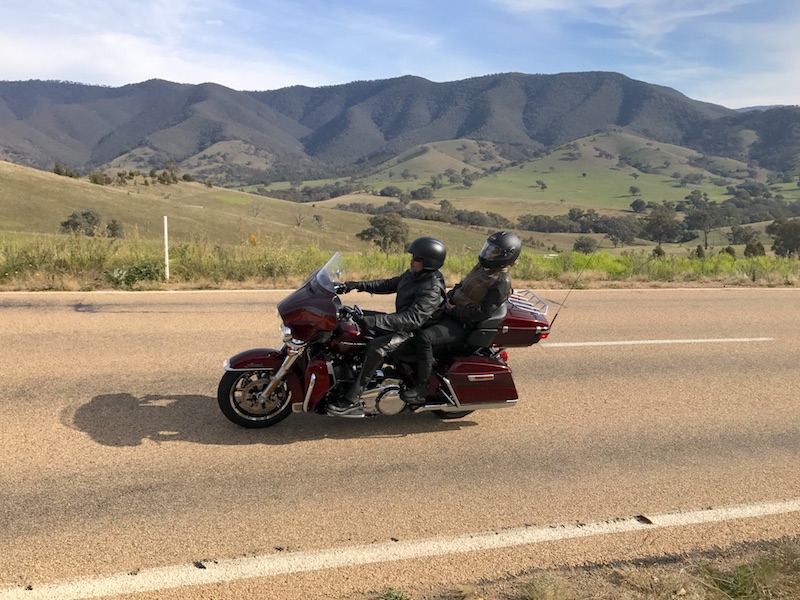 About 10 minutes after we left our morning tea stop, as we mounted a rise, a kind of euphoria settled over me. Looking at all these riders stretching off into the distance with one common pursuit, then taking a glance in the mirrors to see our support vehicle with my wife onboard, made me feel incredibly lucky to have this experience- and the scenery was so beautiful I had to keep reminding myself to stay focused on the task at hand.
The next day would prove to be the most challenging and rewarding, as this leg was from Albury to Traralgon through the mountains. Leaving from Albury was a cold start, the first section not too challenging.
As we started to ascend toward Omeo and Dinner Plains, the riding got very technical, so much so that I think I may have heard the footboards complaining once or twice! Somehow I managed to get stuck behind Bill Davidson for this leg. Following someone like him through this section of road was challenging but ultimately rewarding when finally getting off the bike that afternoon in Traralgon.
The next morning, we woke to find the bikes covered in dew from being left out overnight – not the most welcoming sight for a motorcyclist! This would be the last leg of the convoy back into Melbourne via the Northside Harley Davidson and the collection of bikes they have there, to the Harley Heaven launch event at the new dealership on Spencer St.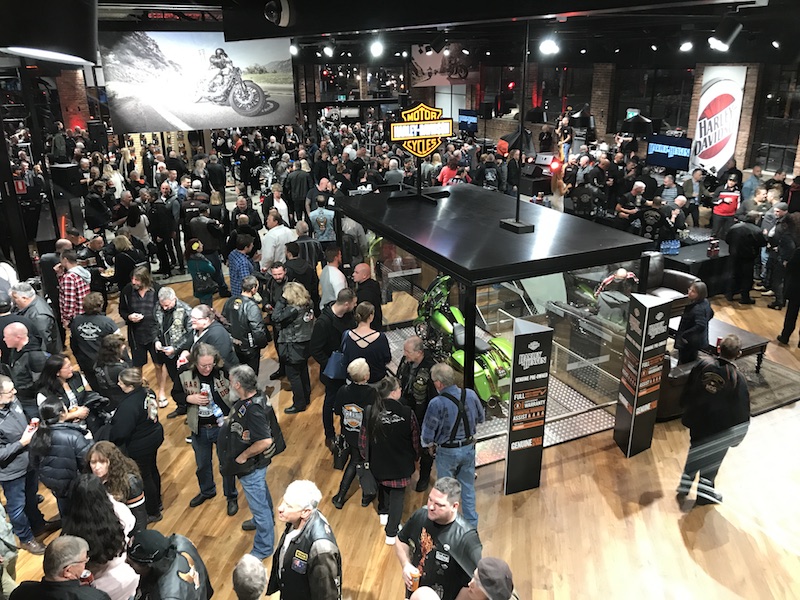 I was honestly both sad that the convoy had ended and jubilant that I and the bike had made it in one piece. I met some amazing people on the ride and shared experiences I will be forever grateful for.
Thank yous
A special thanks to Cure Brain Cancer Foundation, Darren Munro and the Vincent Chiodo Charitable foundation, Mick Sinclair from Harley Heaven and Nigel Keough from Harley-Davidson Australia for making it all happen.