When Daniel Rintz finished uni he was worried about getting tangled up in a boring job, so rather than wait to save money, he decided to ride around the world – without money!
Daniel simply did odd jobs to keep him in food, fuel and spare parts for his 1988 BMW R 80 GS. 
The German's 106-minute feature film, Somewhere Else Tomorrow available to buy for $9.99 or rent for $3.99 through DreamRacer.TV.
It follows Daniel's the ride through 27 countries over two years and eight months, facing the joys and dangers of motorcycle travel from high winds to threats of being kidnapped.
UPDATE: The film has just won the "Best Feature Film Award" at the Tokyo Motorcycle Film Festival.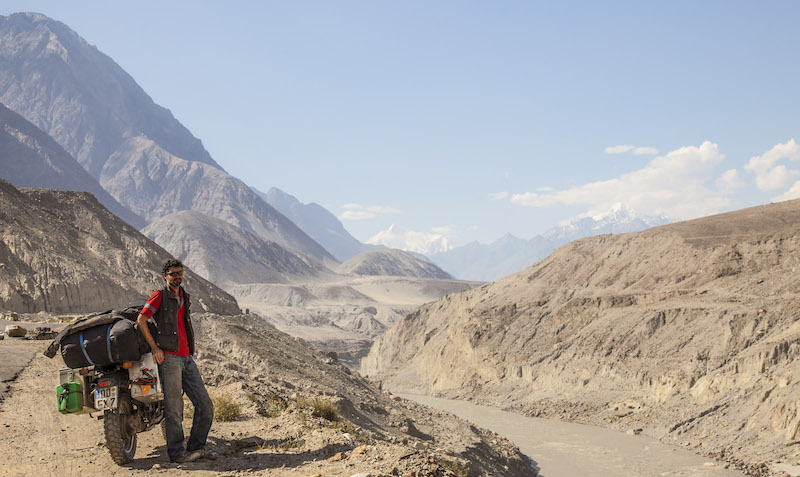 There was no support team, no film-crew, and no budget to buy his way out of tight situations.
Out of the hardships he encounters comes a story of true freedom and global understanding.
There is some German spoken in the film so viewers need to turn on the caption function at the bottom of the screen, but it's pretty obvious what they are talking about most of the time.
It's a fascinating story, well shot, without being hipster-cool and with plenty of real riding scenes. Try watching it and not getting an itchy throttle hand!
Dream Racer TV
The inspiring video can be streamed through DreamRacer.TV which is a bit like a Netflix service, but with a catalogue of inspiring motorcycle and adventure films.
The on-demand digital video service started from the film Dream Racer, a biographical account of Sydney-based French-born racer Christophe Barriere-Varju preparing for and competing in the 2010 Dakar Rally.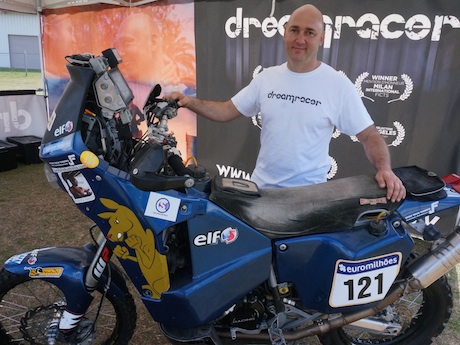 The much-awarded documentary is also included on the site which is gradually building up an inventory of motorcycle and sport films.
"DreamRacer.TV is nicely coming together," says Christophe.
"I really liked Somewhere Else Tomorrow. I am sure you will too. Daniel teaches us all a life lesson there.
"I will have more films coming through very soon – not necessarily motorcycle-related.
"The purpose of Dream Racer TV is to inspire people and show that anything is possible with the right attitude toward challenges.
"Where seemingly ordinary people end up doing extraordinary things and inspire others to chase their own dreams, whatever they might be."