Around the world, organised rides for Police Remembrance Day honour the service and sacrifices of the many law enforcement officers killed while on duty. 
In the UK, the Blue Knights Ride in September coincides with National Police Memorial Day and in the US, there seem to be different dates in each state. Texas police held theirs recently, attracting more than 550 motorcycles.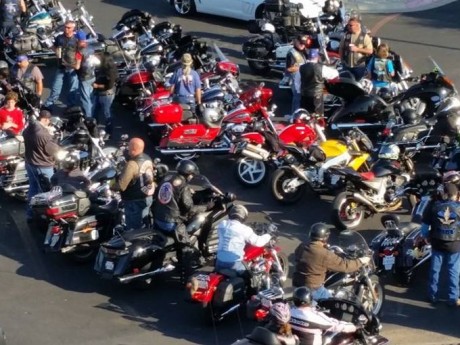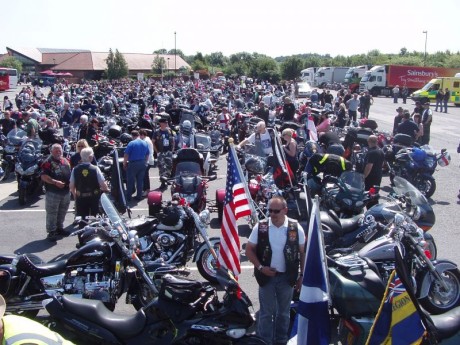 In Australia, there is the annual Wall to Wall Ride for Remembrance, in September to Canberra.
But it isn't only police who attend the rides. They are also open to the public and raise funds to support the families of those officers who have died.
National Police Remembrance Day is being held throughout Australia and the Southwest Pacific on September 12, 2015.
In Queensland, all those who sign up for the Wall to Wall Ride for Remembrance pay $50 and can attend a special Rider Training Safety Upskill Day on August 21.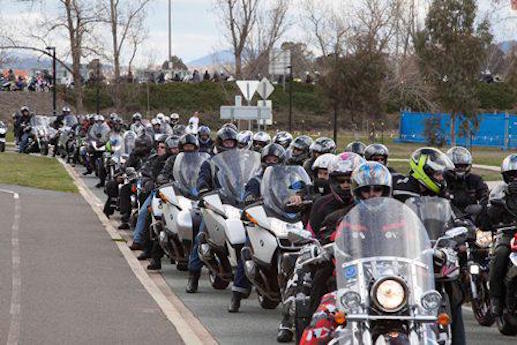 Spokesman Andrew Frisk says it is designed to encourage new riders and to train people who are novices to long-distance and group riding.
"One aspect of the Wall to Wall Ride for Remembrance has been to create a focal point to engage with the community, highlight the positive image of policing through the promotion of motorcycle safety, and the importance of road safety," he says. 
"There seem to be a few people new to riding who are going to undertake the W2W and will be riding in established groups with other riders of varying experience, and the Queensland Committee wish to make participation as safe as possible."
The training will be conducted at the police driving skills course at Wacol, but riders will use their own motorcycles, not police bikes.
It's not the high-level Police Motorcycle Training Course, although police will perform demonstrations from the course and some aspects will be included.
Snr Sgt Murphy believes it will give recreational riders an appreciation of the skills and knowledge of the QPS rider and may even recruit some future officers.
The training is capped at 50, so you will need to register quickly. Lunch will be provided for $10 with all funds going to legacy.