Rock icons Daryl Braithwaite and Ross Wilson have joined motorcycle rock band the Screamin' Eagles to produce the single "Brighter Days" to raise money for a children's charity.
The catchy and emotional song is about the debilitating children's skin disease Dystrophic Epidermolysis Bullosa.
The Dystrophic Epidermolysis Bullosa Research Association (DEBRA foundation) is one of the beneficiaries from the annual motorcycle, cars and music Brighter Days Festival in Bright each March.
The festival, sponsored by Harley-Davidson Australia, was put together by Screaming' Eagles lead singer Steve "Dundo" Dundon of HD TV fame. Dundo also wrote the Brighter Days song with Brendan Fitzgerald.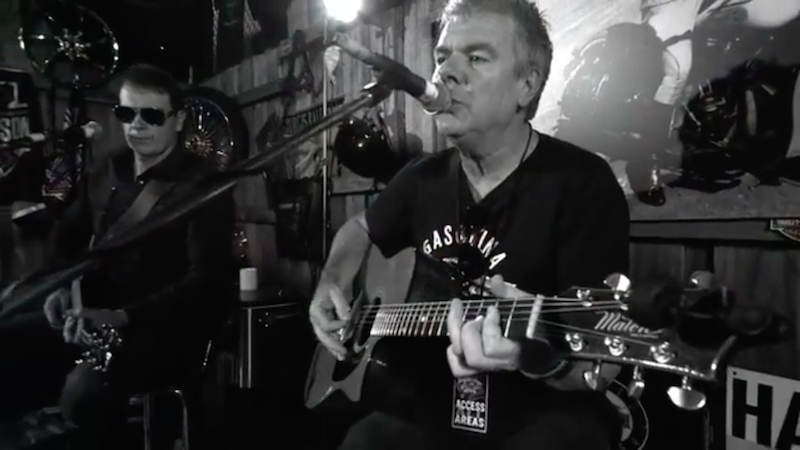 Dundo says he invited rock legends Braithwaite, Wilson, Mick Pealing and Susie Ahern to perform on the single for free and they "jumped" at the opportunity.
All proceeds from the sale of the CD go to DEBRA. You can buy it here.
Brighter Days Festival began in 2013 and in its first year raised more than $32,000 for DEBRA and Sudden Unexplained Death In Childhood. So far, they have raised more than $1 million for the two charities.
The video for the Brighter Days single features scenes from the annual festival and some of the children who suffer the disease which is like having third-degree burns.
The disease makes every day a struggle as everything that touches their skin causes it to peel off. There is no cure in sight.
The festival name and the single come from the location of the festival in Bright, but also the hope that fund raising can make brighter days ahead for the children.
You can buy the Brighter Days single as part of a five-track Screaming' Eagle CD for $25 through the Brighter Days website.
The CD also includes Dundo's song "Coulda, Shoulda, Woulda" about the decision-making process in buying your dream Harley!
The Brighter Days Festival returns on the Labor Day weekend in March 2018. Stay tuned for the full list of attractions.