If you head into roadworks, get ready to rumble over new temporary yellow rumble strips that have been deemed a safe for motorcycles.
The temporary portable rumble strips have been trialled in NSW for the past two years and have been used in other states including Victoria, Western Australia, South Australia and Queensland for a few years.
Now the bright yellow 20mm high strips are being formally introduced into NSW. 
Rumble safely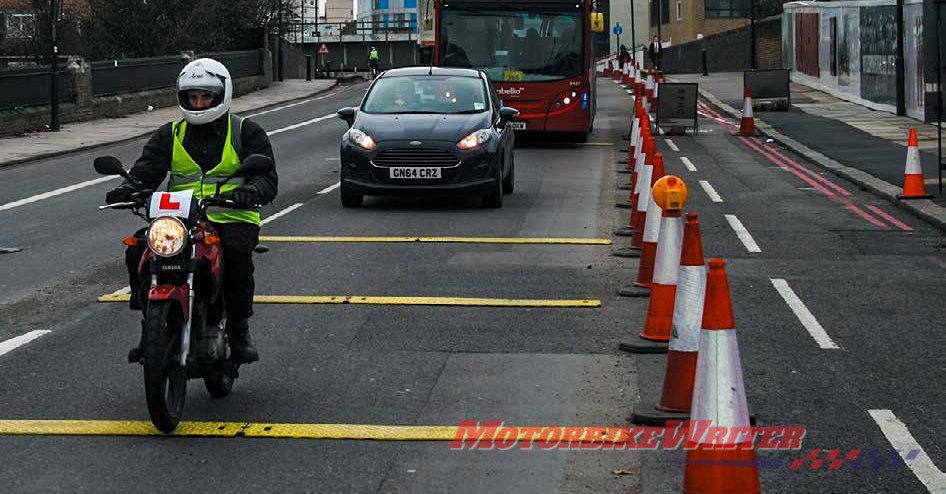 We asked SafeWork NSW if the strips would pose a slip hazard for riders, but they claim they "are safe for vehicles to drive over, including motorcyclists".
If you've had problems with these strips, please alert us.
Meanwhile, we suggest riders approach the strips slowly and at right angles so the front wheel doesn't slip along the leading edge.
They will be installed along with road signs and warnings on selected roadwork sites where the speed limit is 60km/h or less.  
These rumble strips do exactly that … they "rumble" or vibrate when you ride over them.
They may also cause a slight bump in your bike's steering.
Roadworks crashes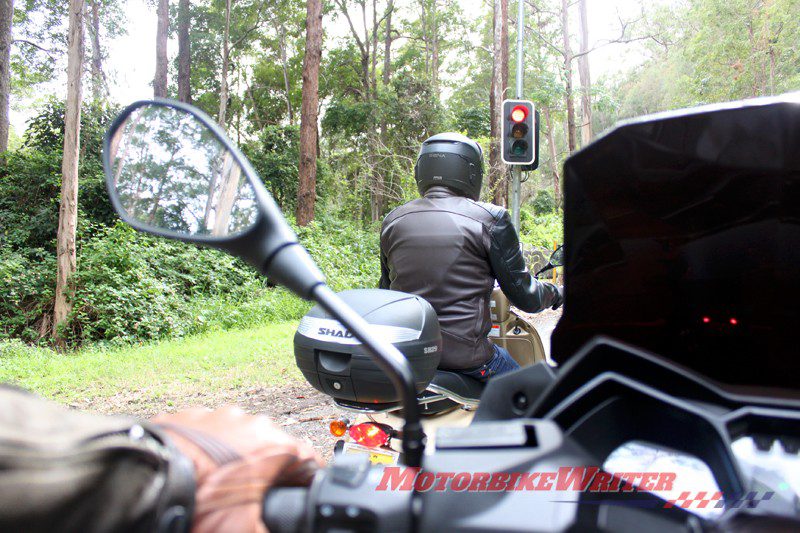 SafeWork NSW Executive Director Operations, Tony Williams, says the temporary strips are a response to crashes at roadworks.
"With the current amount of roadwork projects and investment in NSW the more workers we have out there developing our infrastructure, the more we need to address the risks associated with construction work," he says. 
Spring and summer are the most popular seasons for roadworks.
"Many workers are seriously injured or killed when hit by moving plant, or in on-site vehicle collisions. 
"Last month a worker sustained multiple fractures after he was struck by a vehicle when collecting warning signs at a Hornsby roadwork site. 
"Rumble strips are a simple way to remind drivers and motorists that they are in a higher risk area. 
"Other essential safe work systems include separating workers from moving plant and vehicles wherever possible, with physical barricades, exclusion zones and segregated work processes."