Not every rider has the same shape of head, so some are riding with helmets that do not fit correctly due to the accepted standards in Australia and the import policies of helmet distributors.
According to Australian Motorcycle Council Helmets Committee chair Guy Stanford, most helmets on shelves in Australia are shaped for people of European descent.
"If you're not of European descent, the problem can be impossible to find a good fit," he says.
Click here for a Bluetooth Motorcycle Helmet Review by Autowise.
Helmets imported into Australia must comply with either AS/NZS 1698 or UN/ECE 22-05.
These helmets are shaped to suit the European head, based on a survey of French heads. 
Meanwhile, US DOT helmets are based on a survey of US servicemen (jarheads) and Japanese JIS helmets are made to suit Asian heads.
New Zealand also accepts Japan-approved and USA-approved helmets, providing riders with a wider choice of helmet shapes to suit multi-cultural heads.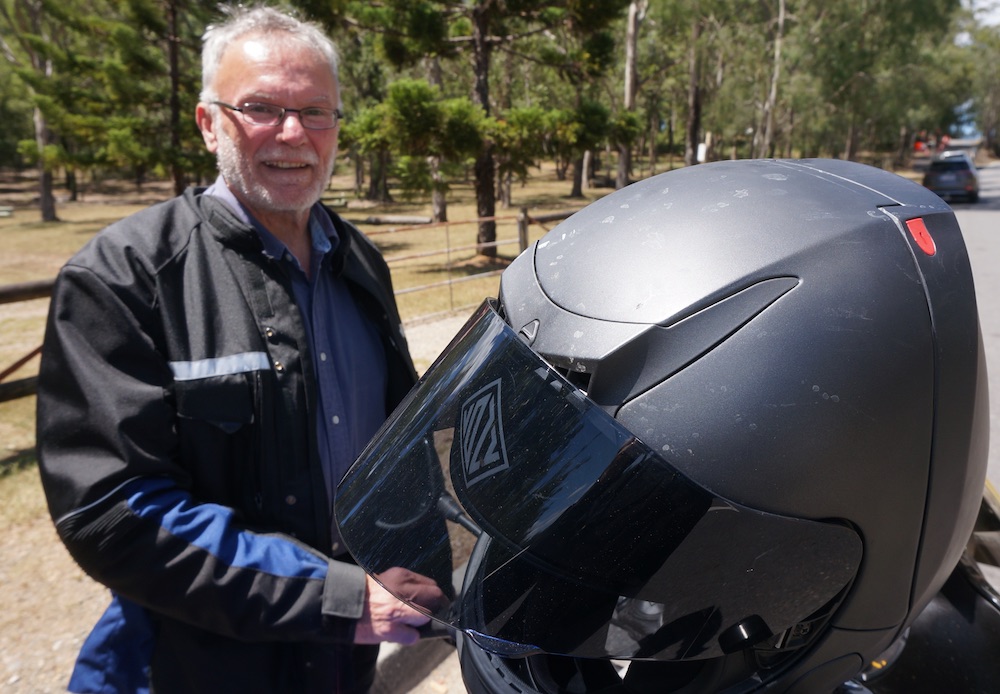 "If we had adopted the New Zealand rules which include Japanese and US standards, then anybody could buy what they needed to get a good fit," Guy says.
"And fit is everything."
Click here to see videos on how to get the best fitting helmet.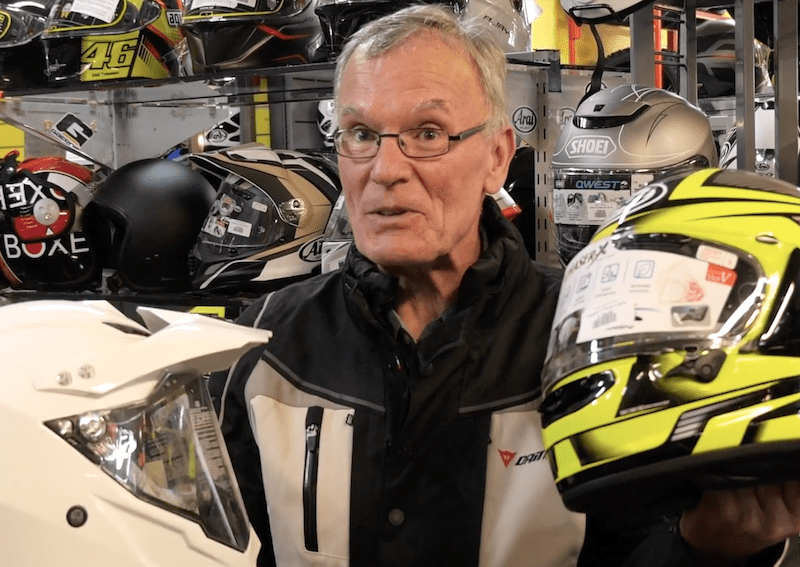 "Even an average quality helmet with a good fit will work better than the world's greatest helmet that is not a good fit."
He says there is nothing wrong with the US and Japan helmet standards.
Market pressure
However, it is also a matter of market pressure.
Helmet manufacturers make helmets that are sold around the world in various approved standards.
But they adjust the shape of the helmet interior to fit the various head shapes in different markets, Guy says.
For example, a Japanese-made Arai helmet is made in Euro, Asian and American fitments.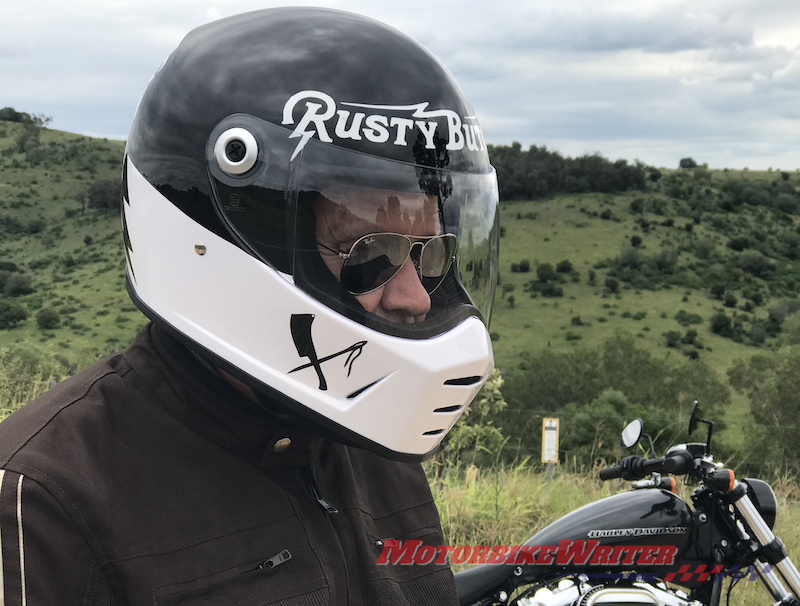 "But because the Australian market is restricted to the Euro and Australian standards, it becomes a matter of market pressure on the suppliers," Guy says.
We asked all the major helmet distributors why they didn't import other fitments and received replies only from Link International (AGV) and Monza Imports (Bell, LS2, Fox, NEX).
Link International Apparel Division Manager Don Nicholas says they do not import Asian fit for AGV "at this time" which suggests it may be considered.
Monza Imports spokesman Bernie Nolan says it's a "very interesting question", but they do not import different fitments.
"Even though we have a growing number of Asians with Asian-fitting heads here, most of them do not ride motorcycles. Not scooters either. The large number of Asians that ride motorcycles and scooters overseas mostly do it out of necessity than choice," he says.
"We still look for the European fit, tempered with our own Aussie head shape which produces a unique fit for our helmets."
He says they work closely with their suppliers to get the right fit for our market.
"When we sold Shark helmets we found that mostly they were very tight in the front temporal area of the lining as that was a particular Euro French fit," Bernie says.
Guy says the market needs to service our multi-cultural population.
"There is a safety implication here," he says.
Getting the right fit
It's not the helmet shell that is changed to adjust fit for various head shapes, but the interior padding.
Guy says that while you can get a suit tailored, you can't easily modify a helmet.
Some helmets come with interchangeable linings which allow riders to modify the interior to their head.
But these usually only make them smaller or larger, not change the actual shape.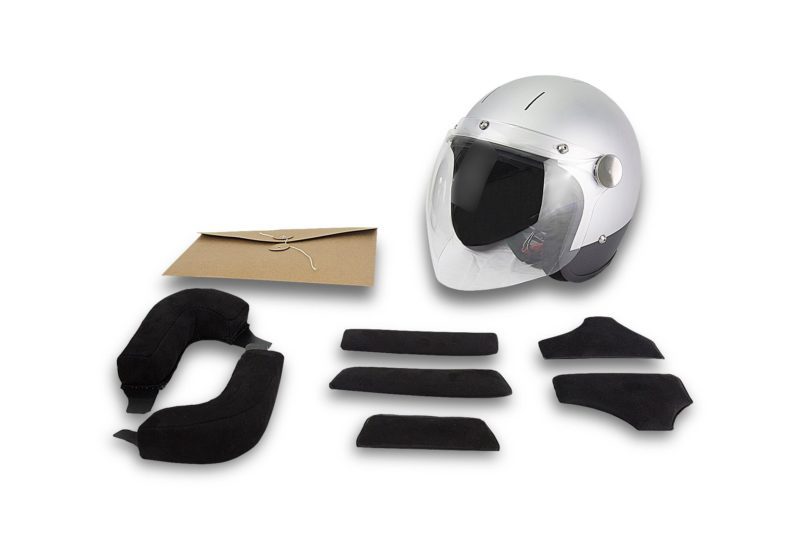 However, Veldt Helmets, made on the Isle of Man, come with two sets of four thick and thin pads that velcro into the helmet.
That allows the wearer to mix and match the pads to get the right fit for their head shape.
Big heads
If you have a head with a circumference larger than 62cm, you may also have difficulty finding a legal helmet to fit in Australia as they are not imported.
In 2012, NSW recognised this problem and allowed an exemption for riders with a head larger than the sizes imported by local helmet distributors.
There is no national exemption across Australia, so a NSW rider with an exemption becomes illegal in other states.
Just as NSW legislated an exemption to address market failure over the supply of large helmets, similar legislated exemptions could address the issue of limited helmet fitment.