Victorian police and health officials have left motorcycle riders in the dark over whether helmets are suitable and legal substitutes for face masks.
The move to mandatory face masks in Melbourne City and Mitchell Shire from 23 July 2020 comes as coronavirus infection rates spiral out of control.
The measures could soon be matched in NSW where there is talk of further restrictions similar to countries around the world that are mandating masks when in public.
Many riders may have no problem with wearing a mask, just the definition of what legally constitutes a mask (Facebook "legal experts", aside!)
Masks clarification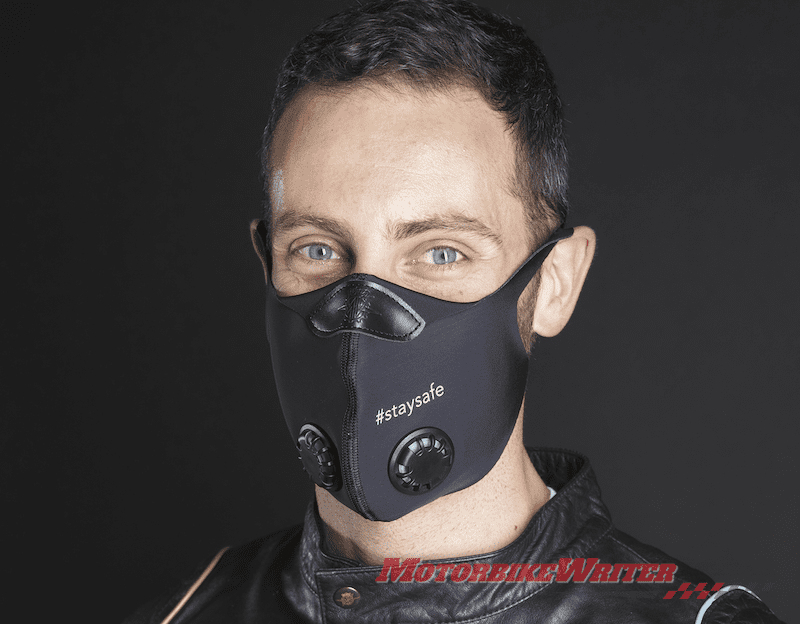 Riders confused about the new direction and $200 fine have called for clarification on the measures.
So I contacted the Victorian Police and they simply replied:
The interpretation of Chief Health Officer restrictions is a matter for the Department of Health and Human Services. I recommend you contact DHHS with your questions.
So I did.
However, the Victorian Health Department simply pointed us to their website which answers some of these questions.
It says that the mask can be either a cloth mask or a one-use surgical mask that covers both the mouth and nose. Click here for more details.
If your pillion is under 18, they do not have to wear a mask.
However, it notes that a scarf or bandana does not offer the same amount of protection as well-fitted face masks:
This is due to the type of fabrics they are made from. Properly constructed cloth masks are made from at least three layers of materials, including a water-resistant outer layer.
That may rule out some motorcycle face masks, although the site says any cloth covering is better than none.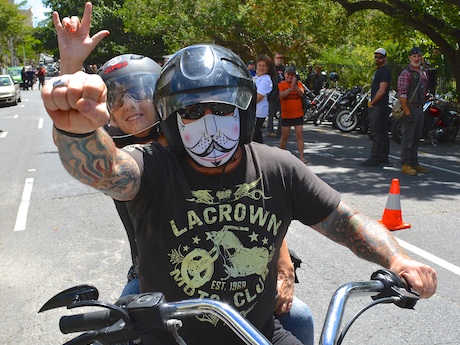 It doesn't answer the question about whether a helmet is an approved substitute for a face mask.
'Madness'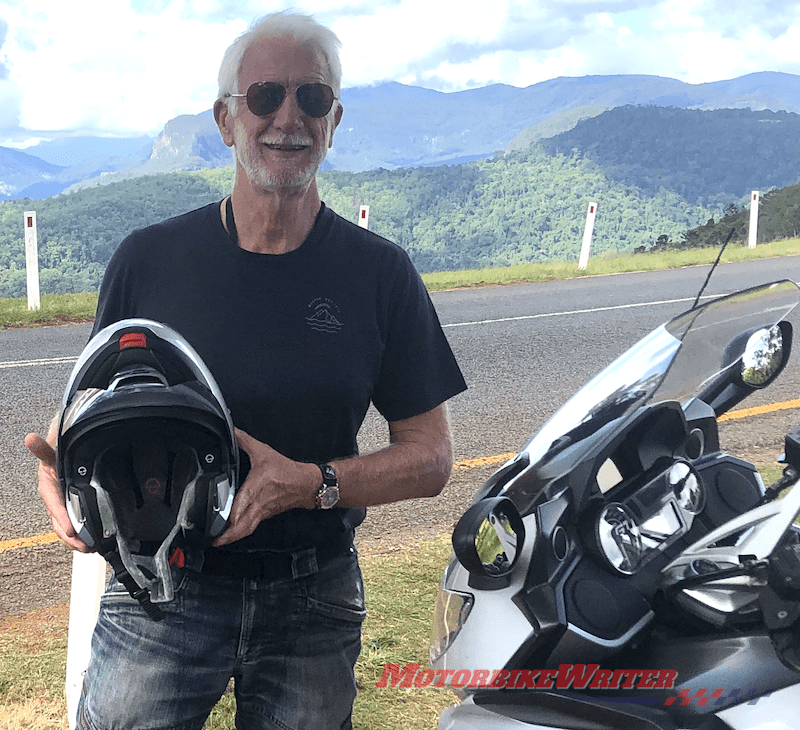 Meanwhile, riders remain in the dark and Australian Motorcycle Council spokesman John Eacott says it's "madness with everyone offering opinions but no facts."
He says powered two-wheelers don't feature in the health department website and points to this section which refers to cars which he says may carry across to PTWs:
DO YOU HAVE TO WEAR A MASK WHILE DRIVING?

If you are driving in a car by yourself or with a member of your household, you do not need to wear a face mask but you should carry one with you for when you exit the vehicle. If you are in a car with other people for work or rideshare purposes then you must wear a mask.
That should mean a helmet is ok, but when you stop you will have to don a mask.
That would make sense and heed UK motorcycle riding surgeon Dr Tommy Lim's warning to riders about wearing a mask under their helmet.
He says riders could blackout if they wear a surgical mask under a full-face or modular motorcycle helmet, especially in hot conditions, or vigorous riding such as at a rack of off-road.
Dr Lim said the material that filtered particles before they entered the lungs could reduce oxygen to riders and potentially cause a blackout:
Surgical masks restrict your breathing. This can be fatal at high speeds when your adrenalin kicks in. Adrenalin will cause your heartbeat to double depending on your speed. This, in effect, will make you breathe faster and these masks will restrict your breathing and give your heart a hard time. Next, your brain will also suffer due to lack of oxygen until you blackout.
I think riders are smart enough to realise they should open their vents and/or visor for more air.
Conclusion
In the end, perhaps you should heed the advice of Premier Daniel Andrews:
The rules are to serve all of us and I will just say that if you have a question in your mind, should I be doing this, the answer almost certainly is no. You should not.
On behalf of all Aussie riders, I wish those riders affected by the lockdown the best of health!
Wear a mask, wash your hands, keep your distance, obey the rules and respect the health of others, especially those at risk.