Hervey Bay rider Lionel Cook says there were no roadworks warning signs visible when he crashed on patch repairs that left gravel across the road.
While major roadworks often have warning signs for several days after roadworks are completed, "low-impact" patch roadworks on rural roads only have signage while the work is in progress.
So, when Lionel rounded a bend on the Mary Valley Rd on the Sunshine Coast hinterland, he was not expecting loose gravel.
"There were no signs, no indication that they had done any work. There was no reason to slow down," he says from his bed in Kawana Hospital.
Lionel says he was only two hours into a four-day ride from Hervey Bay to Killarney on his KTM 1190 Adventure R when he hit the skids in the loose gravel.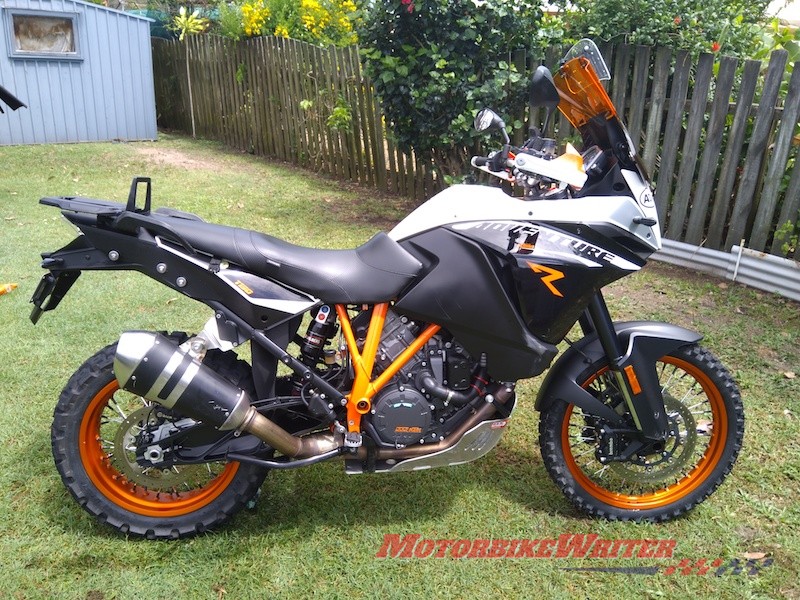 "I've gone into the right hander and the bike started to slide.
"The bike started to slide around but I had it under control. It was only when I hit the clean bitumen with the bike still out of shape that the tyres gripped and high-sided me.
"I honestly thought I had it until I hit the clean bitumen."
The 54-year-old says he is an experienced adventure rider, having ridden more than 40 years at club level road and enduro level.
"I've had my fair share of offs but nothing like this," he says.
"There was just a sprinkling of gravel over the road, not the gravel you get from cars cutting the corner and dragging it on to the road.
"I tried to stand up but fell over on my broken ankle.
"I rang 000 and then waved down a truck driver who gave me some video footage."
The grainy video shows several patch repairs to mend broken road edges and potholes.
Lesson to learn
A Transport and Main Roads spokesperson confirmed they had conducted routine maintenance – minor pothole repairs – on the road they day before the crash.
"In line with TMR signage guidelines, signs were in place during the work and removed once repairs were finished," he says.
He referred to the Manual of Uniform Traffic Control Devices which indicates signage is only required during "low-impact" roadworks on sealed rural roads.
It's a good lesson for riders to be wary if they see any patch repairs as there could be more up ahead as well as loose gravel, even if there are no warning signs.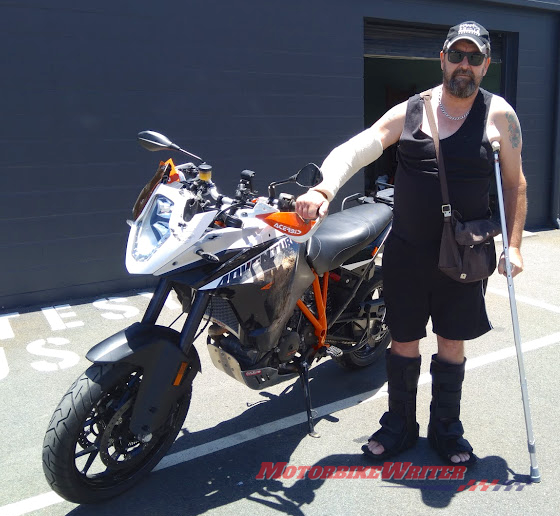 However, Lionel says he did not see any patches of roadworks before he hit the skids.
He says he is now out of hospital and "on the slow road to recovery".