A Victorian rider is challenging a fine for not having an external compliance sticker on his Australian-approved motorcycle helmet as he claims the internal certificate label makes it compliant.
Alasdair "Ted" Cameron says he was pulled over in April 2018 on his 2016 Harley-Davidson Dyna Low Rider S about 200m from his home in Geelong by one of two police officers patrolling on dirt bikes.
"I hadn't done anything wrong, so I asked, 'what's up?'.
"The cop says 'you're riding a motorcycle in Victoria', so I knew this guy was not up for a chat!"
The officer then told him his helmet was not compliant because it did not have a sticker on the outside.
"I just agreed with him and didn't enter into much conversation or argue with him," Ted says, even though he showed the internal compliance label to the officer.
While Ted politely accepted the ticket without argument, he has now taken the matter to Maurice Blackburn Lawyers and wants his day in court.
Sticker advice
Motorcycle Council of NSW helmet law expert Guy Stanford says riders do not have to leave the sticker on the outside of the helmet so long as an internal sticker or label is present, even if it has faded with wear.
Read the full details of helmet legality here.  
Ted's lawyer, Katie Minogue, says that the matter has now been referred to the Magistrates' Court as she is confident that the $371 fine will be overturned by the court.
"We have a strong enough case," she says. "We would not be afraid to take it to a hearing.
"The Victorian Road Rules state that an approved helmet must be marked with the official standards mark – it does not specify where this mark needs to be.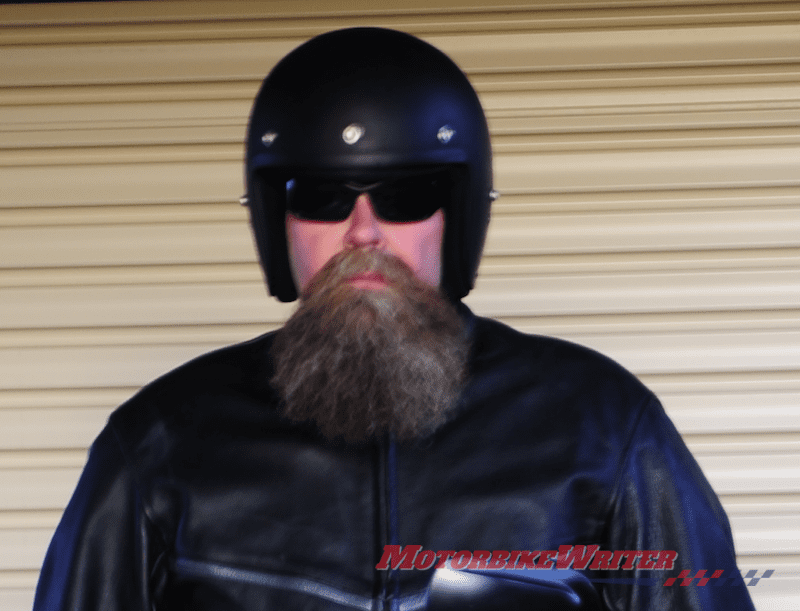 "The police appear to be maintaining that Ted's helmet was not compliant because the mark was not on the outside and therefore not compliant.
"The correct standard was on the lining of Ted's helmet.
 "We say there is no obligation in the rules that the sticker needs to be on the outside of a helmet."
Motorbike Writer will continue to follow this case and report back to readers so stay tuned.