A 64-year-old male rider has died after crashing into a ditch near Kempsey on the NSW mid-north coast about 12.15pm yesterday (Saturday 31 August 2019).
NSW Police say he was riding his Ducati along Gowlings Hill Road towards the intersection of Dondingalong Road, Dondingalong.
"As the man attempted to negotiate the bend, he appears to have lost control, leaving the roadway, and crashing into a ditch," police say.
"The man was thrown from the motorcycle and was seriously injured. The man was assisted by members of the public until emergency services arrived."
He was taken to Port Macquarie Hospital where, sadly, he died.
Our condolences to the man's family and friends.
Concern about police crash reports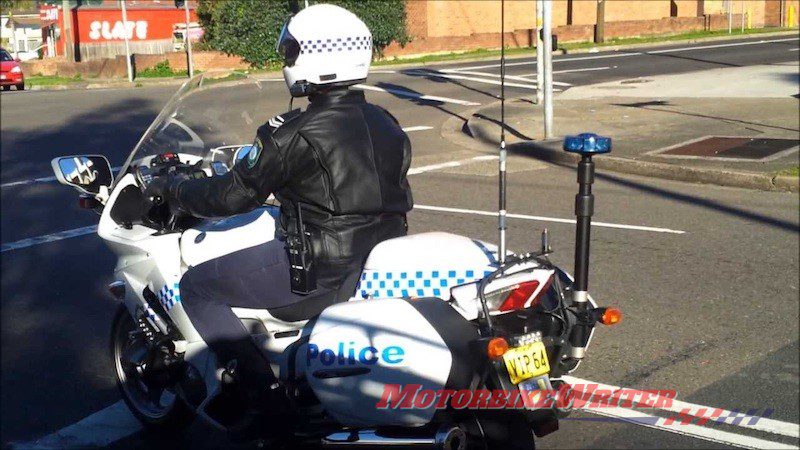 Since police will prepare a brief for the Coroner it is presumptuous of them to assume the circumstance of this crash.
There are many other possible explanations including mechanical failure, stray livestock or wildlife, especially in this rural area, or another vehicle.
Our concern is that references to riders "losing control" creates the impression in the public's mind that riders are reckless or careless.
Statistically, riders are the most likely motorists to be involved in a crash.
However, statistics also show that at least half of all motorcycle crashes involve another vehicle.
And it could be much higher.
If another vehicle causes a motorcyclist to crash, but then leaves the scene, it is considered a single-vehicle accident.
We have recently reported on a number of hit-and-run crashes involving motorcycles, so what about those incidents where another vehicle caused the crash, but did not hit the rider?
This sort of scenario is difficult to prove, but if police make reference to the possibility another vehicle or animal is involved, then it is a fairer assessment of a motorcycle crash where the cause is not known.
It would also provide the public with a fairer view of motorcycle crashes and may educate them to look out for vulnerable riders.
Currently, biased police reporting of motorcycle crashes such as this only serve to demonise riders in the eyes of the public.
How can we expect other motorists to look out for riders or be concerned about our vulnerability if they think we are careless or have a death wish?