Revolutionary Australian-designed Vozz Helmets which have no chin strap are returning to the shelves after a long hiatus for updates and European approval.
They still cost $888, but the new ECE 22.05 certified RS 1.0 helmets are claimed to be more comfortable, quieter with a more secure seal.
When we tested one early last year we found them too tight around the ears and there was wind noise from the hinges.
Production suspended
In July 2016, Vozz Helmets managing director Mark Bryant told us they had suspended production in May while they updated the helmet.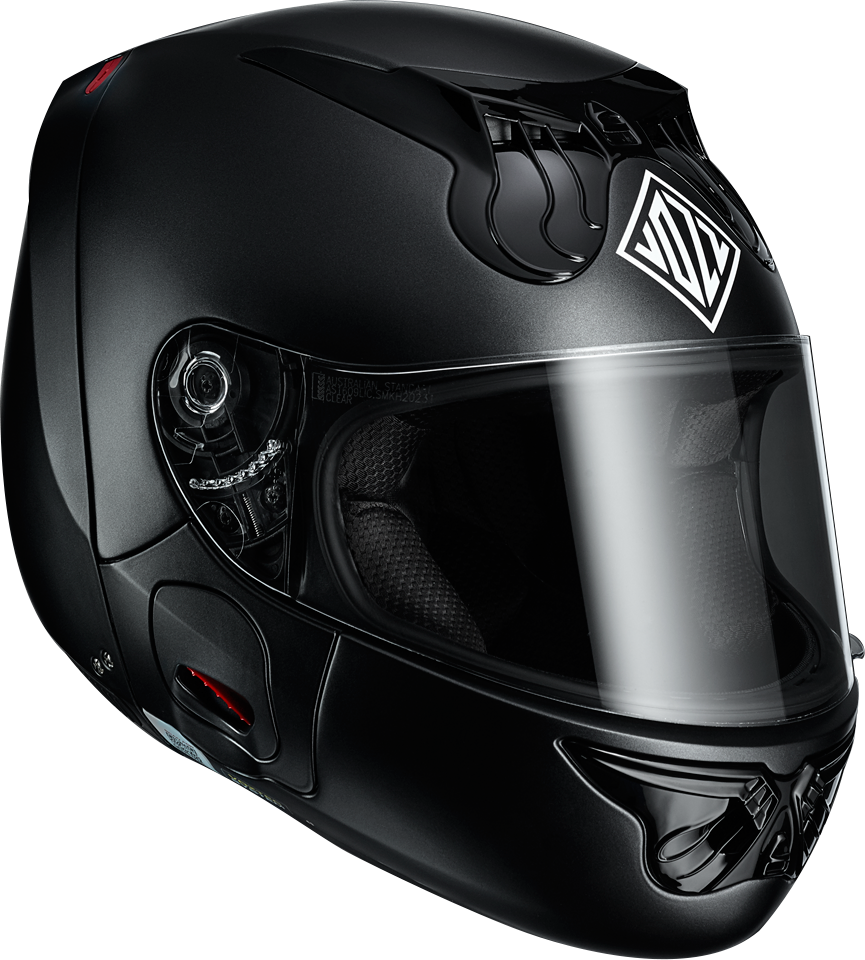 He had hoped to have the improved helmets available in October 2016, but the first shipment has only just arrived.
However, Mark now hopes to increase production and distribution.
Improved features
Improvements include a new lining, aerodynamic foils on the locking covers on each side of the helmet, and "superior rubber compounds" to improve seal and minimise wind noise.
The revolutionary "safety release system" where the helmet opens like a clam shell remains.
Mark claims it makes it easier and safer to remove a helmet from an injured rider at the scene of a crash.
The opening system and the lack of a chin strap also means you can put on the helmet with your gloved hands and without having to take off your glasses.
Vozz Helmets now come with two more colour choices (gloss black, matte black, lime green, orange, red, blue, white and silver) in sizes XS to XXL.

Available in stores and online
They are available at 20 stores in Australia.
Mark is also selling the helmet online and has some outlets in Europe and North and South America, but is looking for more international outlets.
The helmets no longer require special Australian certification to be sold here after all states agreed to accept European ECE 22.05 certification.