REV'IT! Levante 2 H2O Jacket Review Summary
Review Summary
The REV'IT! Levante 2 H2O Jacket is a high-performance motorcycle jacket designed for all-weather wear. It features waterproof construction, a breathable design, and impact-resistant armor for enhanced safety. Riders can enjoy optimal comfort in varying conditions with an adjustable fit system, strategic ventilation panels, and a removable thermal liner for warmth during colder rides.
Pros
All-weather protection: Waterproof and includes a removable thermal liner.
Breathable design: Prevents excessive sweating for comfort in varying temperatures.
Impact protection: SEEFLEX CE-level 2 armor in elbows and shoulders.
Adjustable fit: Customizable for a comfortable and secure fit.
Ventilation: Strategic panels promote airflow for cooling during warmer rides.
Versatile functionality: Multiple pockets and reflective panels, suitable for various riding styles.
Cons
Sizing discrepancies. It may run slightly small or large for the chest.
Waist or cuffs could be more adjustable.
Wash specific detail
More reflective elements could improve rider visibility
Additional airflow may be desired in sweltering weather.
The bulkiness of thermal liner.
The back protector is not included.
REV'IT! Levante 2 H2O Jacket Image Gallery
REV'IT! Levante 2 Jacket: The All-Around Riding Companion
Returning from RevZilla's Get On! ADV Fest I felt refreshed by the world of off-road and distracted by the thoughts of wanderlust on a motorcycle out in the plains of adventure. So what better way to come home than to a box with an adventure jacket?
REV'IT!'s Levante 2 H2O Jacket is an upgraded reason to ride and a thoughtfully built jacket that had me unraveling its layers and pockets like a kid searching for an easter egg. No eggs were found, but I was impressed nonetheless.
I already have a garage with summer-vented, leather and MX jackets. I wondered what this ADV jacket could bring to the table. Aside from peeling away its layers like a Renaissance painting with a hidden message. I decided to take it to the road and test its durability on a foggy ride through the mountains in search of farm-fresh pie. You heard me right. This is a test of jacket endurance and puff pasty.
REV'IT!'s Mission; Inspire To Ride
REV'IT! is a motorcycle apparel brand that has worked for years to make strides in catering to female riders. They know the struggle with getting a woman's fit and a woman's approval for gear.
"We believe that women should have the same opportunities to express their individual style and enjoy the thrill of riding."
And with that, they have crafted a range of female-specific jackets that prioritize comfort, style, and safety for women on and off the road. REV'IT! Focuses on tailored fits, durable materials, and impact-resistant armor, ensuring female riders feel confident and protected while embracing their passion for motorcycles. It's not a wonder why they're a favorite among many disciples of riding. They have a team of women providing gear designed specifically for women.
Let's see how it matches my style and a quest for Pie.
REV'IT! Levante 2 H2O Jacket Features
Here are some main takeaways from my flight tests with this baby. Many that have it hold its own as an all-around riding jacket and not just one for ADV.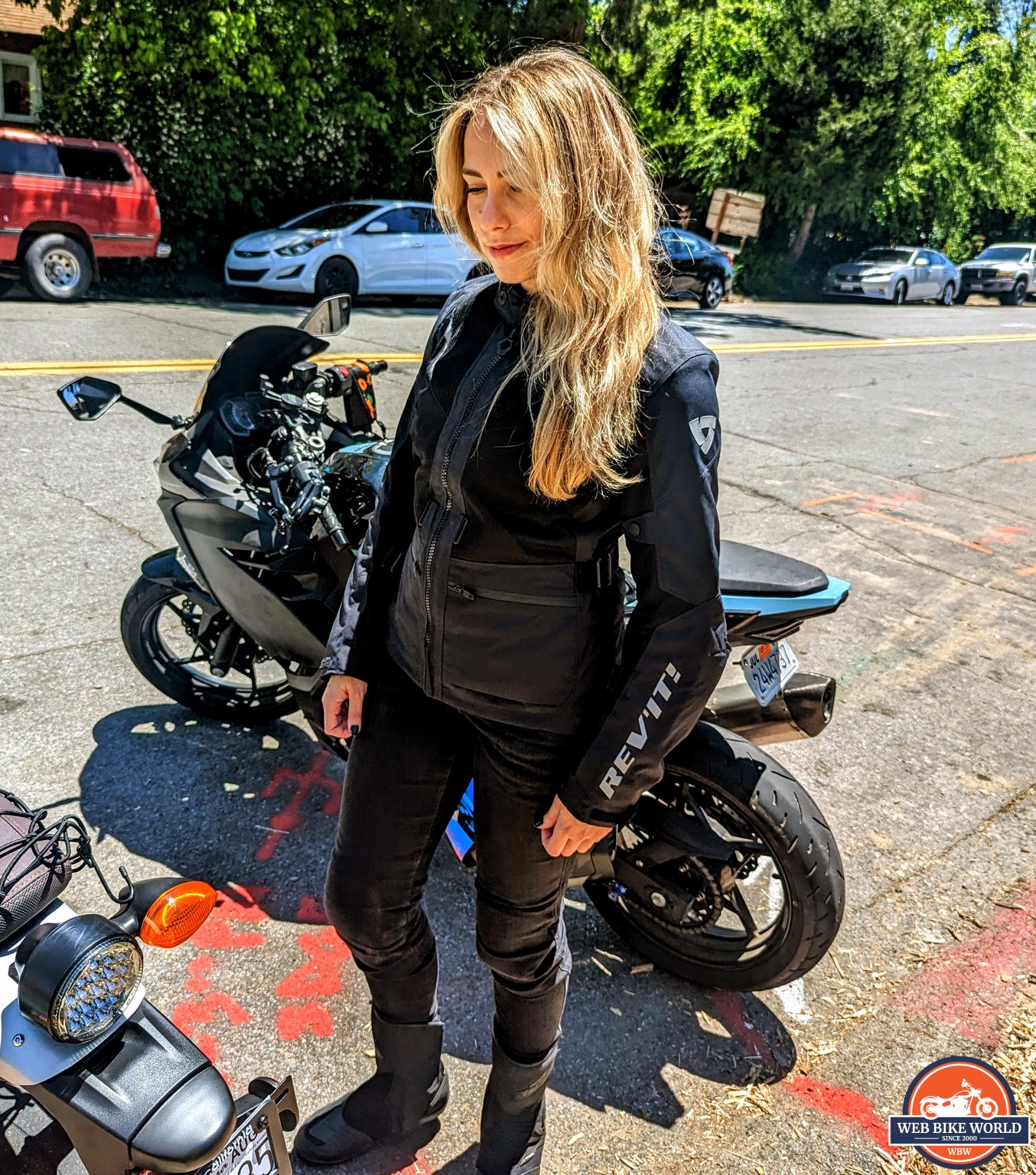 Key features include: 
Over-under wearable hydratex® lite waterproof liner to keep you dry in rainy conditions and a removable thermal liner for added warmth.
SEEFLEX CE-level 2 armor in the elbows and shoulders
Features an adjustable fit system for different body shapes. And a Flexisnap at the collar.
Accurately placed ventilation panels and 3D air mesh for optimal airflow.
Multiple pockets for convenient storage.
Reflective panels for enhanced visibility in any condition.
For a complete list of features, visit REV'IT! Levante 2 H2O Jacket.
First Impressions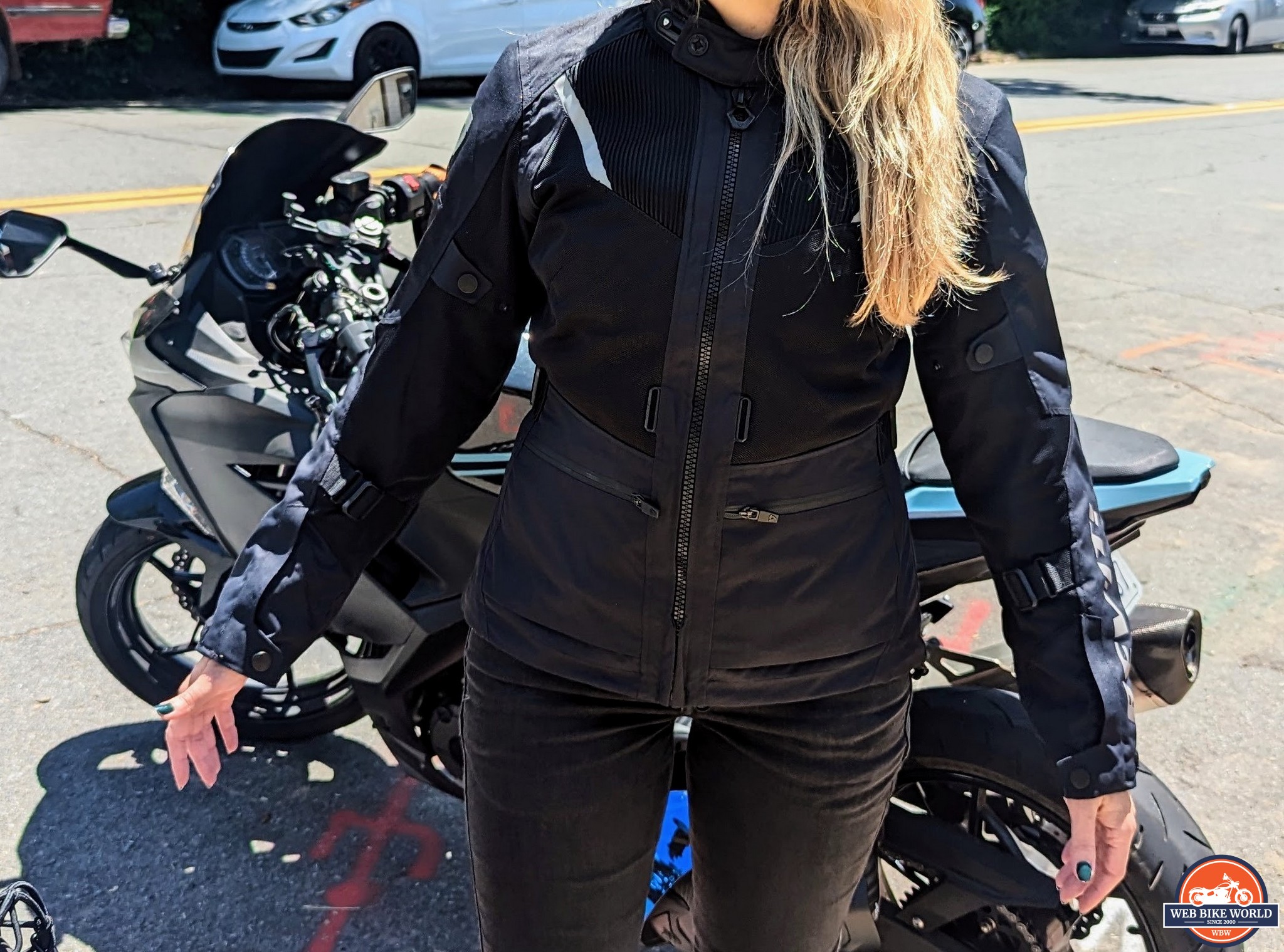 My expectations of a heavy-riding jacket were cut short with this one. It was not nearly as thick or heavy as I expected, but still framed longer on the torso. My measurements for a 38 fit at least 95% correctly with the shoulders, waist, and arm length. The chest left a little bit too much room personally for it to "fit like a glove." But had I sized down, it probably would have felt too restricting.  I suspect REV'IT! was trying to compensate a larger female audience with larger assets. Don't worry, REV'IT! i'm not insulted. Body positivity is the game!
Regardless that my chest lacked the sizing proportions the media would have on my display, it was tapered to my waist and tailored to a more curved shape. So yes, I still felt pretty.
I could move my arms without feeling pinched in my shoulders or having them shortened out by the wrists. I couldn't even feel the flex armor, like a ninja—it flowed with every bend of my elbow. No weird shifting or awkward angles. It nailed the freedom of movement. Having it move just as smoothly as it looked gave it a lot of points.
I was still unsure about the inner liner, but the ride would show if it's made as efficiently as the rest of this jacket.  So far, it was something I could see in my closet.
REV'IT!'s is excellent at providing function and form for its female audience.
REV'IT! Levante Jacket Construction
Outer Shell
The outer shell of this jacket is made from top-notch materials for its durability and resistance to wear and tear. This tough outer layer is supposed to act as a solid shield against whatever Mother Nature throws at you. It's like having insurance for staying dry and cozy in windy and rainy conditions, so you can focus on enjoying the ride without worrying about getting soaked or compromising style.
Outer Shell: 100% Polyester dull 450D, 3D Air Mesh
Lining: Mesh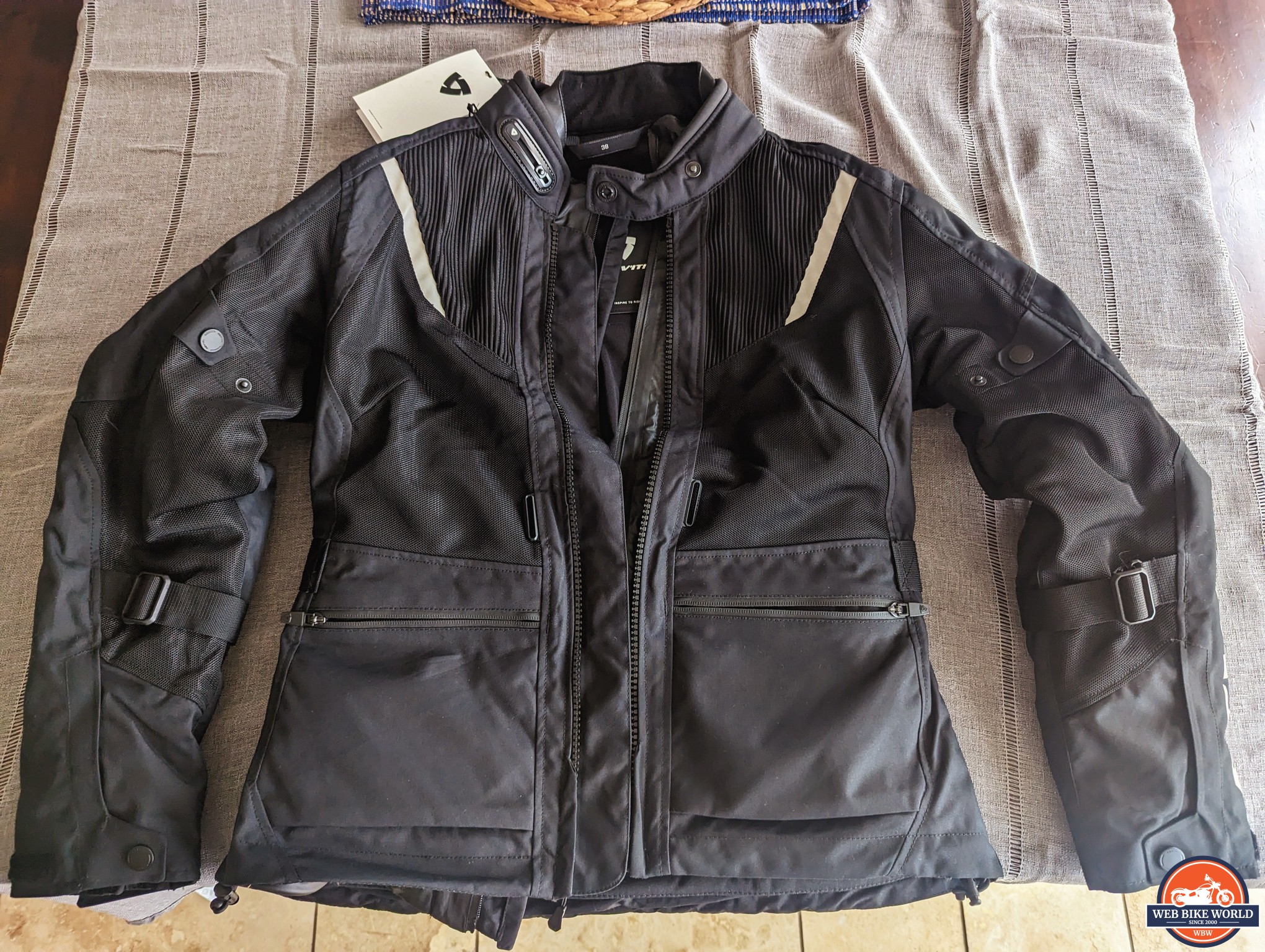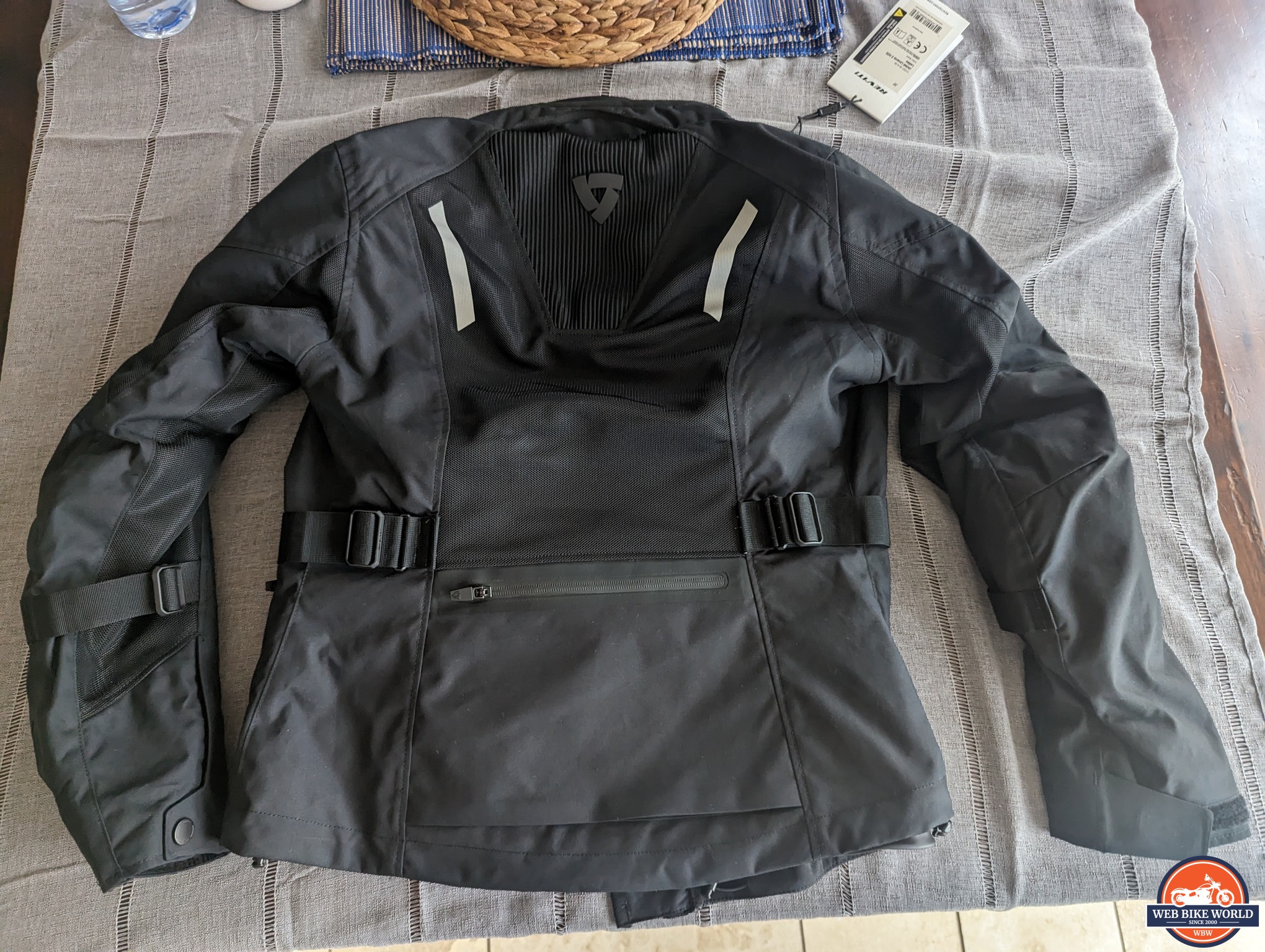 Interior
The jacket's outer shell is made with a touch of waterproof polyester that is abrasion resistance. This outer layer acts like a barrier against the elements. It offers waterproof protection against wind and rain.
Lining: Moisture-wicking Mesh.
The inner lining is soft and breathable, designed to wick away moisture and keep you cool during warmer rides. The padding and mesh panels felt svelte and were strategically placed to provide optimal airflow and ventilation; it felt comfortable and minimized sweat.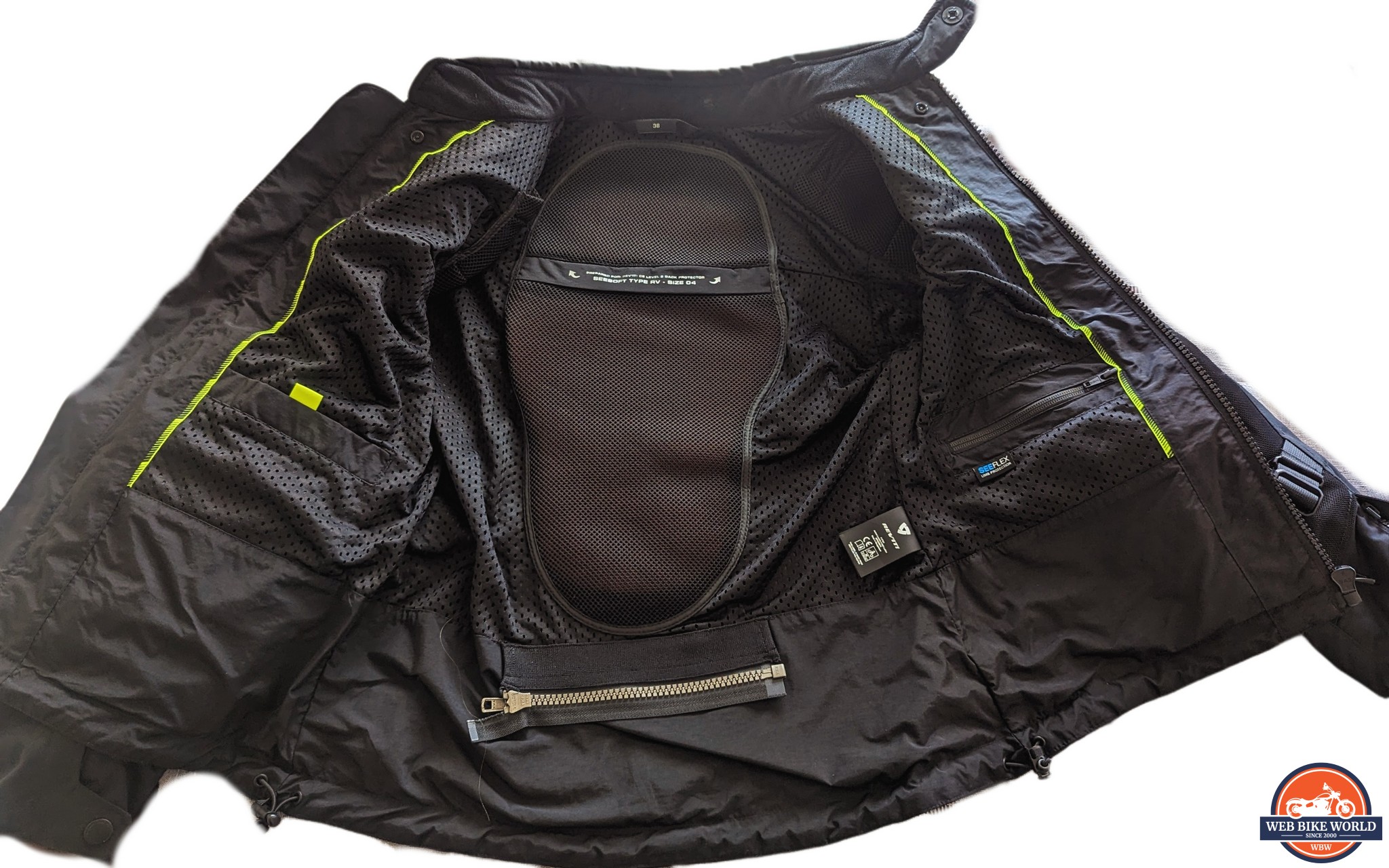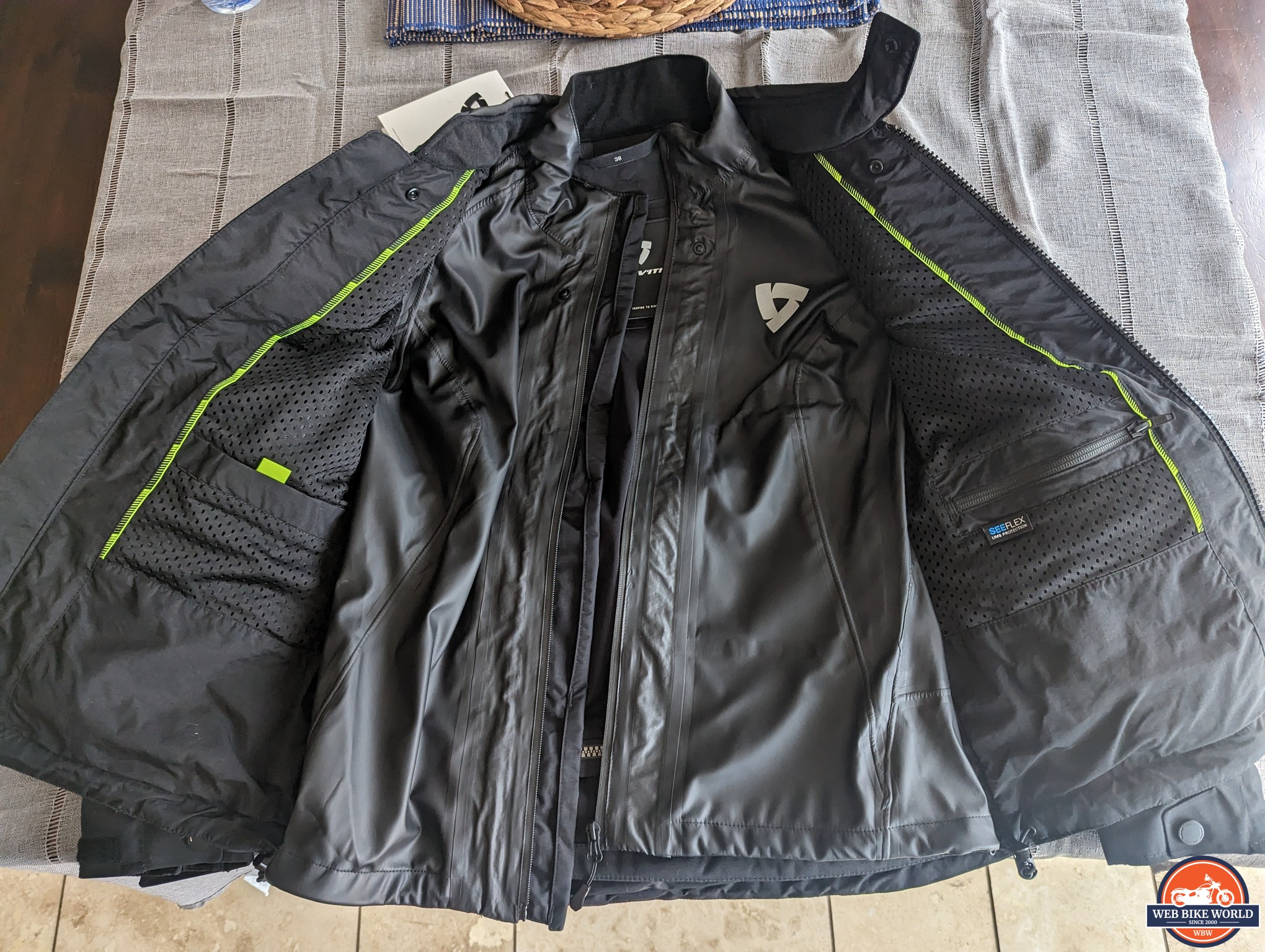 Collar
The collar incorporates the innovative FlexSnap system, which combines comfort and versatility. I gratefully thanked that we were out of the dark ages and over experiencing the pain of hair snags in velcro.  The FlexSnap system allows adjusting the collar circumference easily and personalizing its fit to each rider and whatever the climate.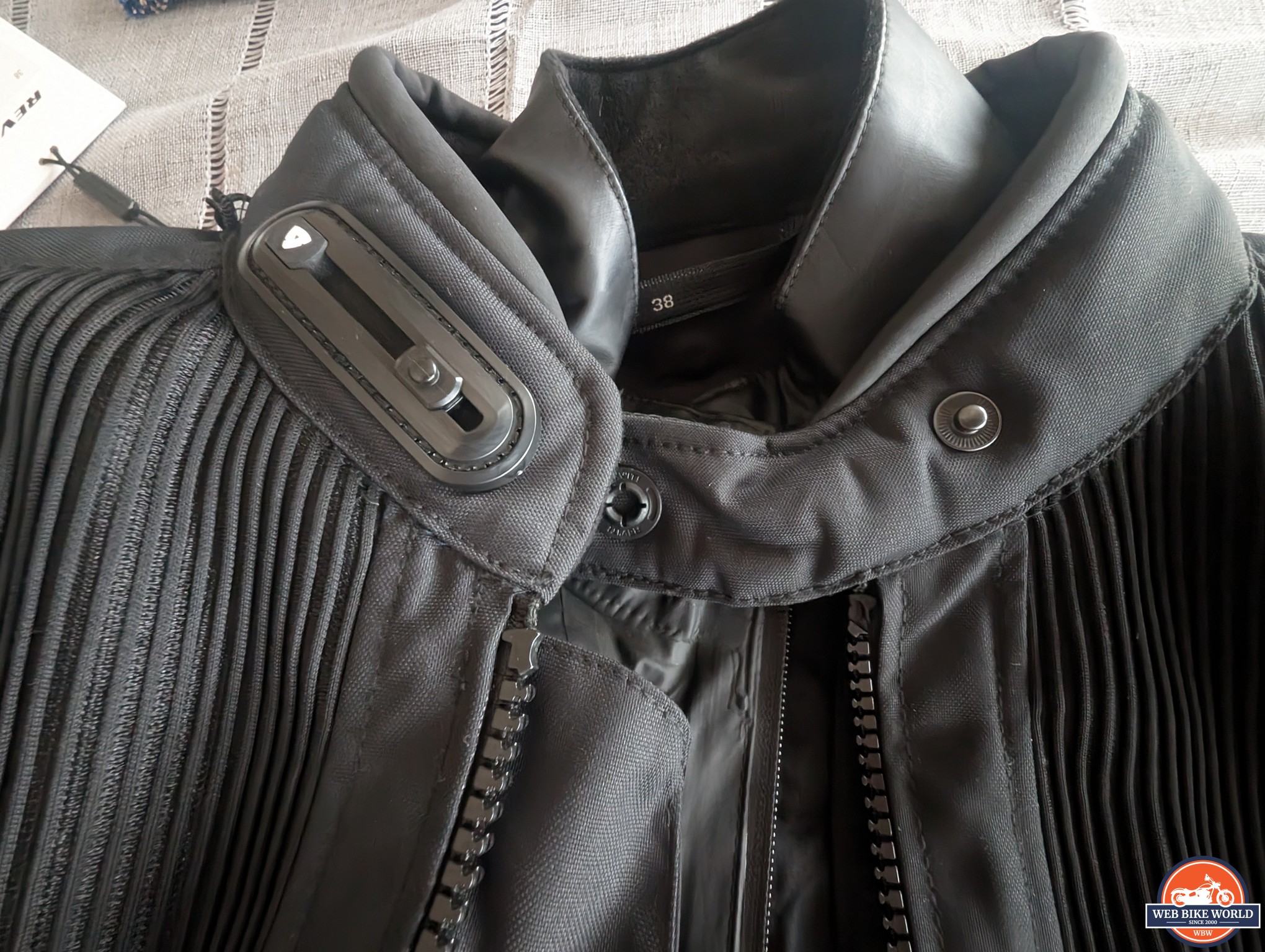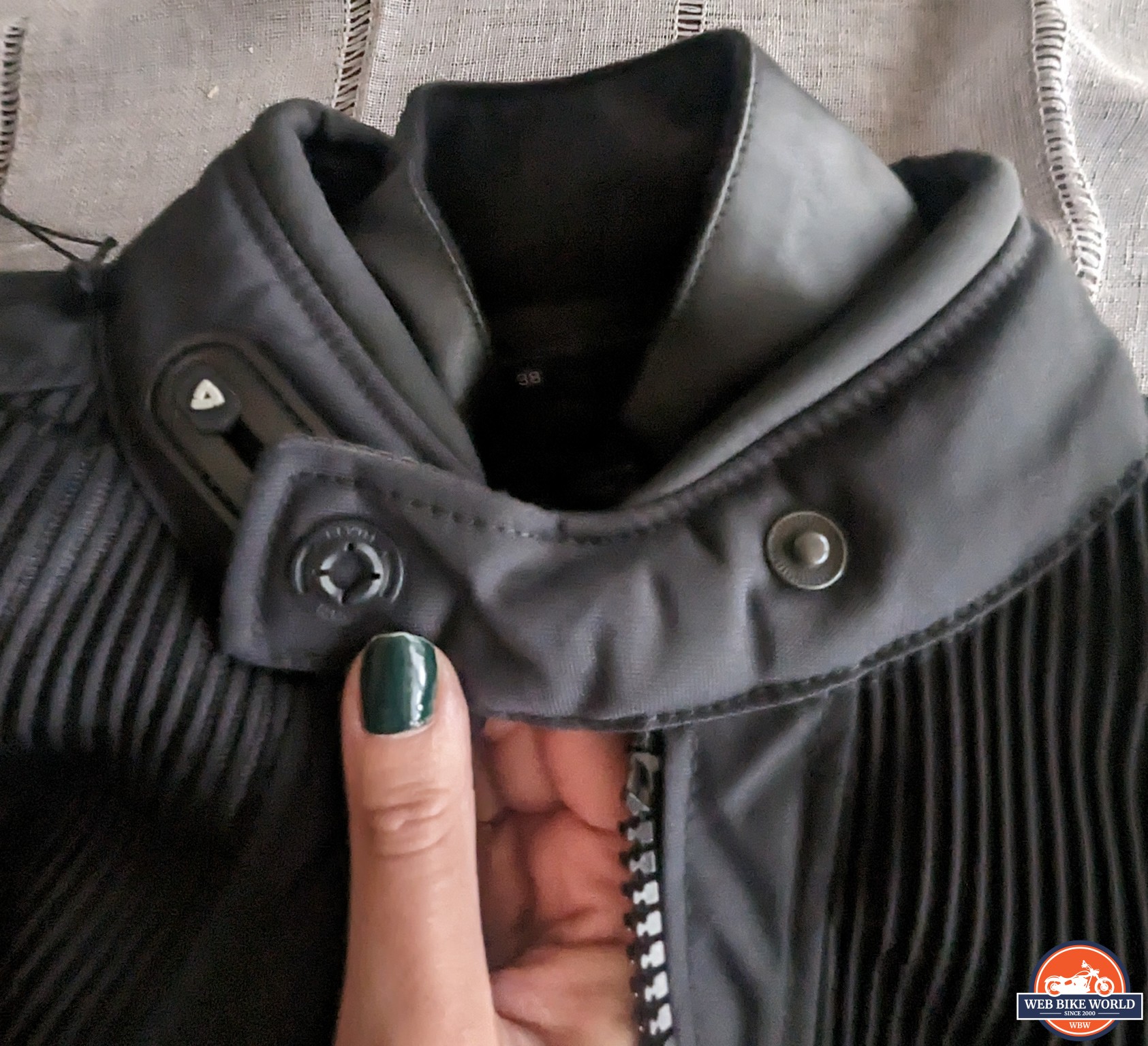 Thermal Liner
The REV'IT!  has an excellent removable thermal liner in the Levante 2 H2O jacket. When the weather gets chilly, this liner kicks into action. It's like having a cozy blanket wrapped around you while you ride. And when things heat up, I could simply take it out and enjoy the breeze. No more feeling like a baked potato! This removable liner also has socket snaps and loops on both cuffs to secure the liner to the jacket. This liner is a fresh way to have the freedom to adapt to changing temperatures and ride in comfort all day long.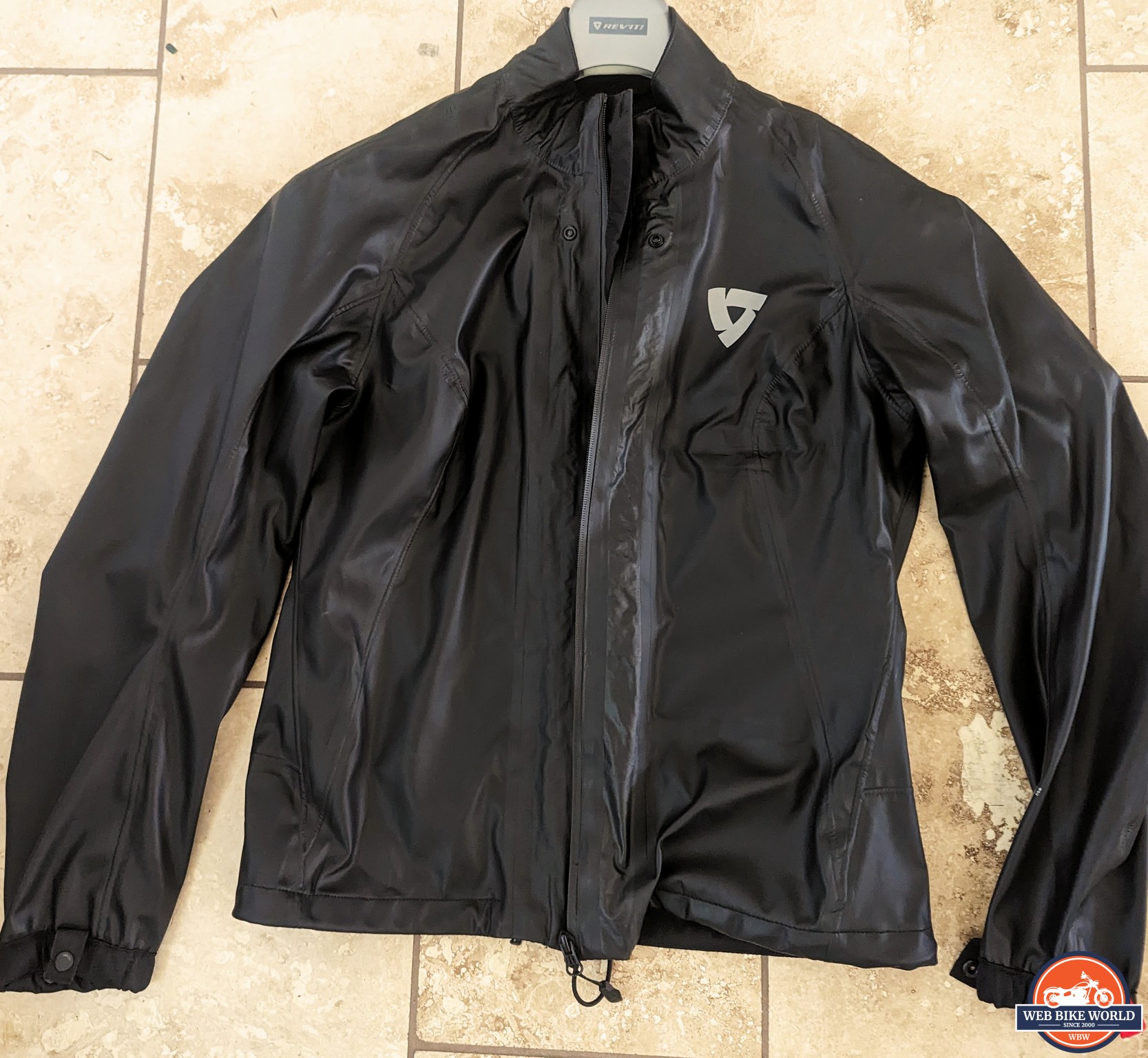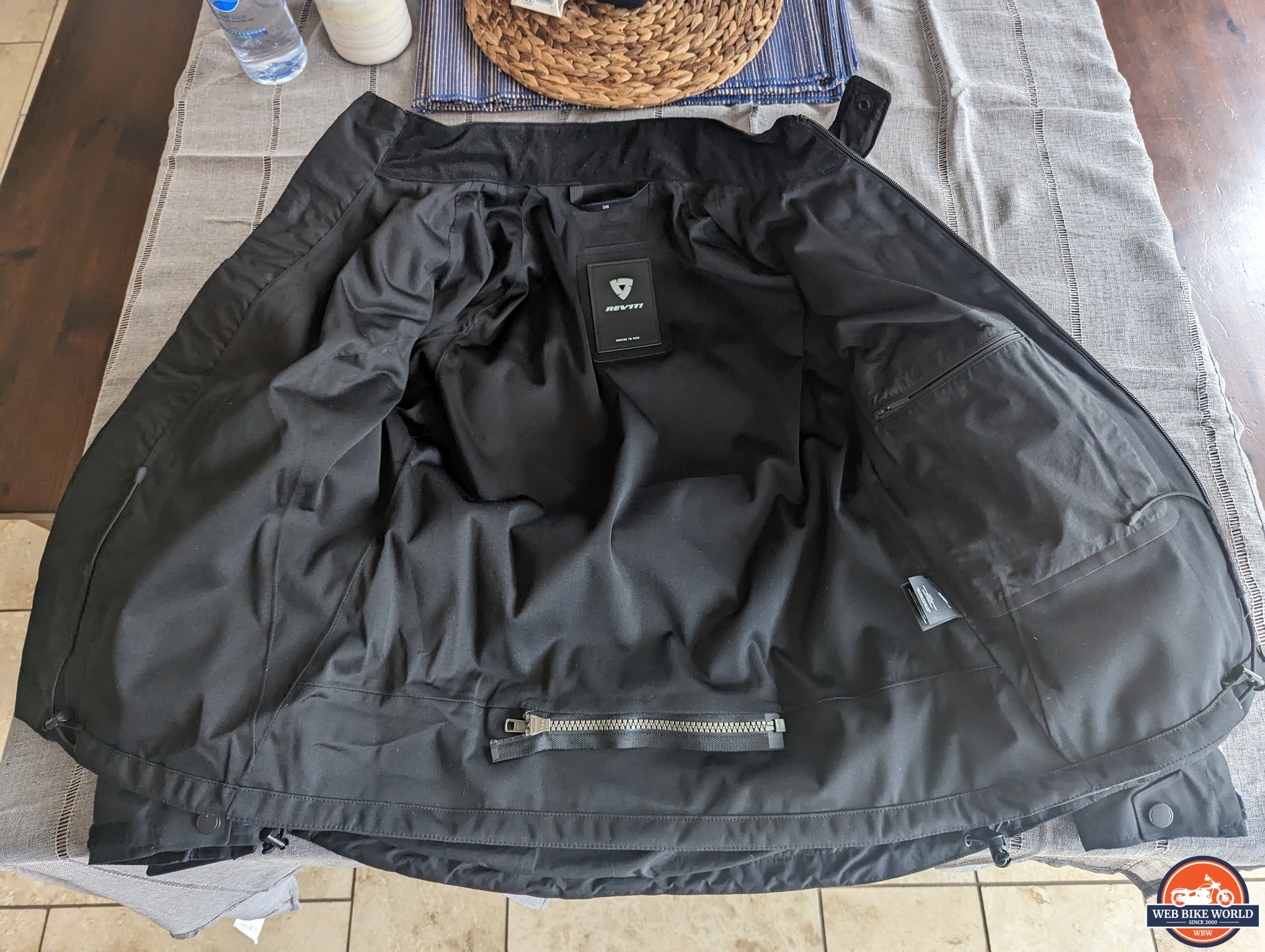 Pockets
The REV'IT! Levante 2 H2O Jacket technically offers six pockets, including external and internal compartments.
Exterior (shell)

Two external lower slit pockets: Positioned at the lower front of the jacket, these pockets are palm size and have a waterproof liner.
One large pocket at the base of the back. Large enough for documents, phones, or more snacks. Also, waterproof liner.

Interior (shell)

One smaller Inner chest pocket: Mesh material.
One larger Inner document pocket: Designed to accommodate larger items such as documents, maps, or even a small tablet.
One velcro-ed back pocket to hold the REV'IT! Back Protector
The front pockets provide convenience for my IDs and keys during my ride and kept my belongings secure and easily accessible at all times.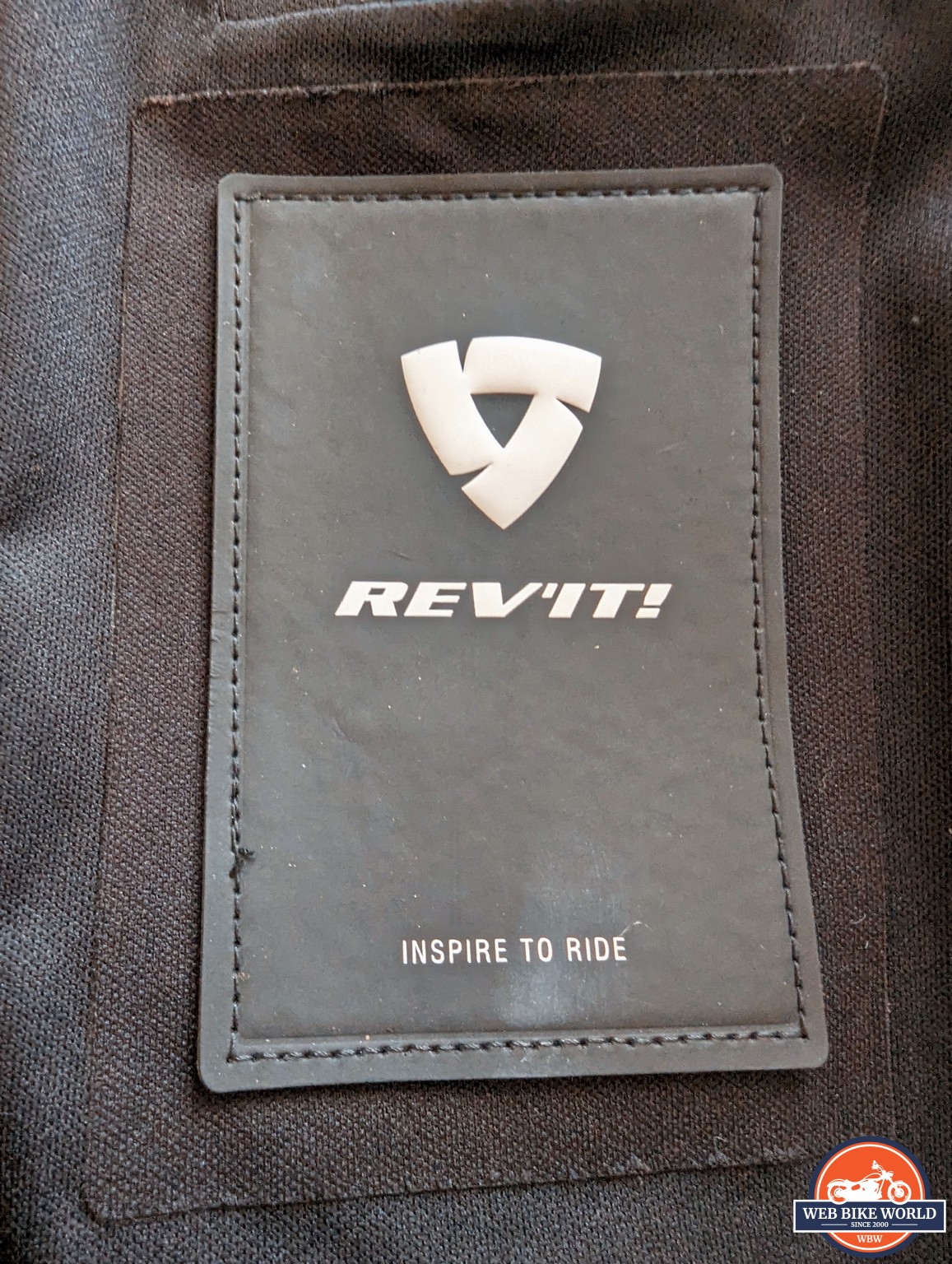 Branding
The branding is pretty obvious for this one. If the topography just below the neck on the back doesn't give it away, the clear "REV'IT!" print on the arm does. They're proud of what they make, and that says something too.
Zippers
REV'IT! incorporates double short connection zippers, a standout feature of this jacket. These zippers enable seamless attachment for compatible trousers, creating a secure connection that prevents the jacket from riding up during the ride. I didn't have pants, but it was a nice touch.
Lining zippers are also strong but built light. They felt and looked a bit wider but zipped quickly.
The cuff zippers on these jackets were also a winner. They opened wide enough to give airflow and still had a connective line, so they didn't flap around during my ride. They also make putting on and removing the jacket easier, especially when wearing gloves.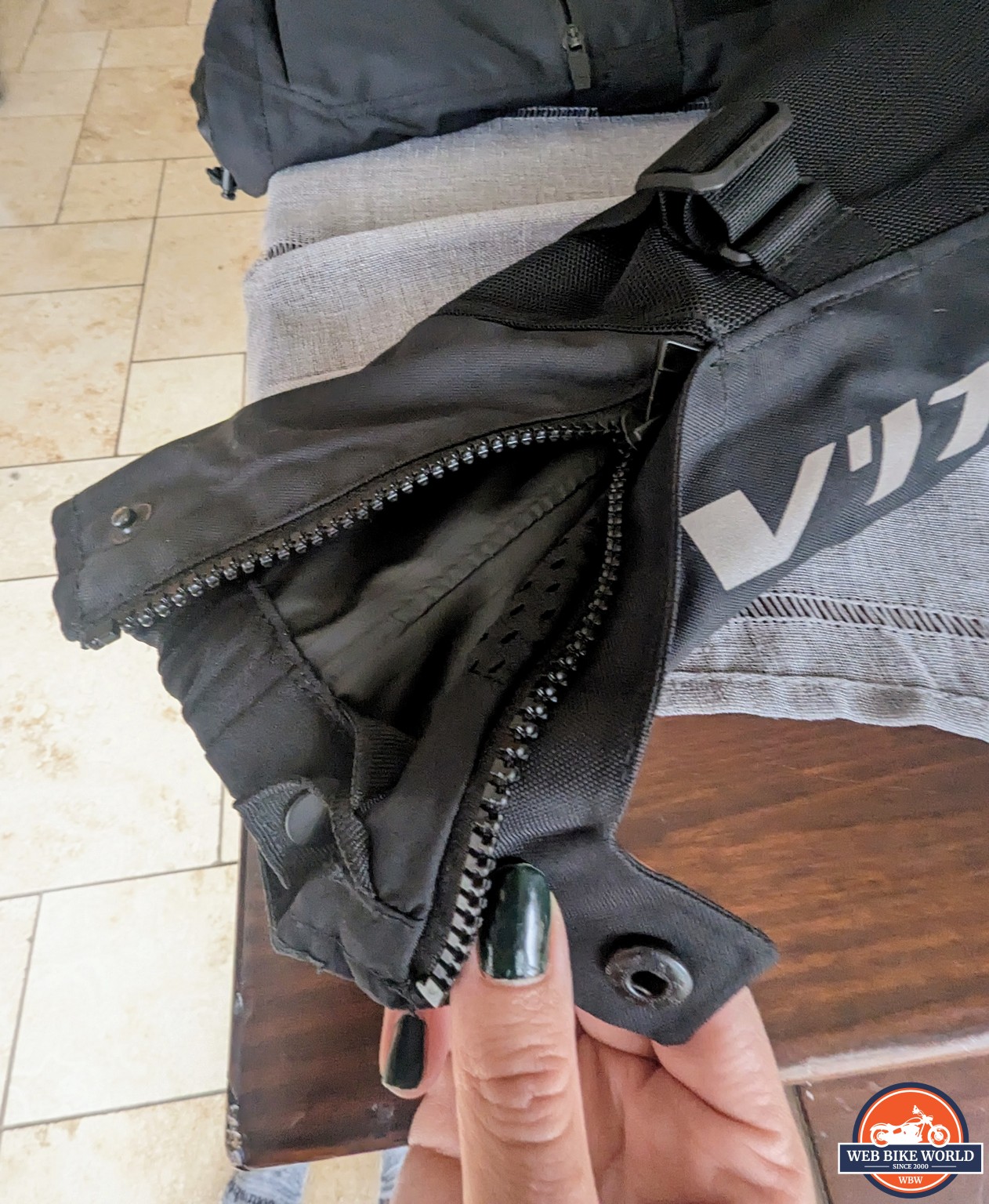 Colorways
The REV'IT! Levante 2 H2O is available in three different colors. White, black, and Red.
REV'IT! Levante 2 H2O Build Quality
Sizing
The REV'IT! Levante 2 has six sizes: 34, 36, 38, 40, 42 and 44.
As discussed above, the sizing is pretty on the mark but can vary in the chest. There are cinchers on the sides to adjust, but the main fit in your shoulders, waist, and torso should be checked with their sizing chart before ordering.
Additionally, when I had the inner liner in, it fits more true to size than when I took it out.
Comfort
Comfort factor was a gloved thumbs up.
True to size standing and sitting on the bike. Snag-proof collar, soft mesh, and quality polyester made this a plush addition to my riding attire. It didn't ride up the back on my sports bike or have any pressure points after a day of riding.
The combination of the outer and inner shell materials balanced protection and breathability. The outer shell shields from external elements, while the inner shell promotes air circulation and moisture management, preventing overheating and discomfort.
Nailed it with the design REV'IT!.
I could see this jacket as a daily commuter when the early morning was crisp and then the evening warmed up, heading home. Or potentially on a trail off-road.
Adjustability
There's a lot of customizability in this jacket. The more I took it apart, the more I noticed. That makes sense with an all-weather jacket, but the execution was great.
It's got some super fun snap buttons on the collar and sleeves that let you tweak the fit and airflow. Perfect for changing weather conditions, right? The waist and arm straps are also strategically placed so you can quickly tighten or loosen them for a fit that won't flap around when you're at high speeds. It's all about finding that sweet spot of comfort and security, and this jacket delivers.
Adjustable cuffs also feature snaps or hook-and-loop closures; riders can customize the tightness around the wrists, providing a  comfortable fit while preventing wind or water from entering. Small wrist ladies, rejoice.
I could tighten the waist and cinch the arms to my preference without obstructing a vent. And the easy red snap loops were few and well placed, so there wasn't a 100 to undo just to take the inner liner off midday.
It felt easy and like a quick costume change. Simple methods changed the jacket and suited it for all the weather changes of my ride. Regardless of your size, you'll like all these little features that make the jacket fit better and work with the rider in mind.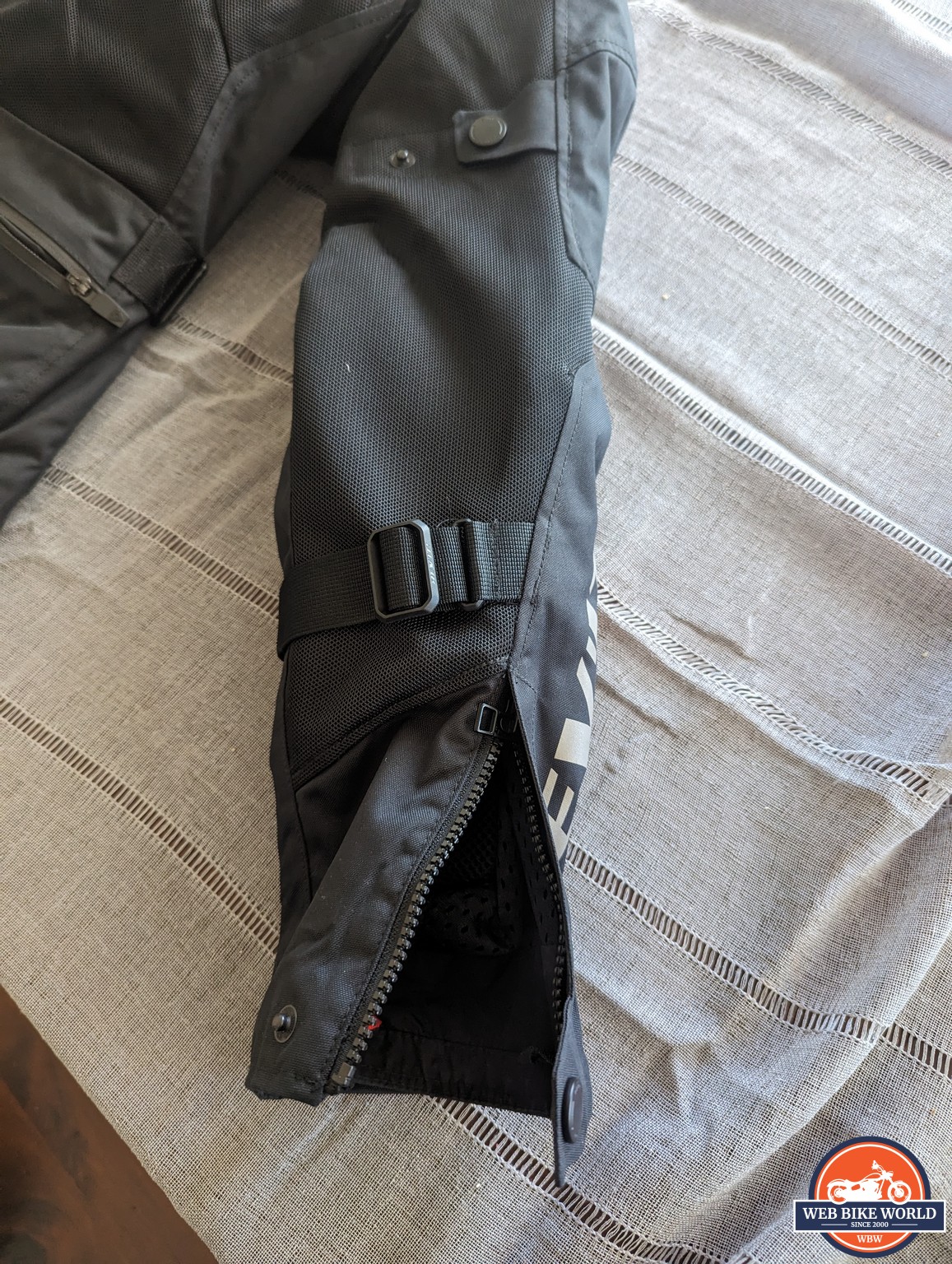 REV'IT! Levante 2 H2O Jacket Functionality
So funny enough, it was the perfect day to search for pie in an adventure jacket.
Perfect being overcast, rainy, a high elevation climb, and a hot afternoon to come home to.  And it handled marvelously.
I headed out in 50-degree weather with all three layers on the outer shell, the thermal and waterproof liner. The elevation change dipped in temperature, but I didn't notice. I noticed that the jacket outperformed my gloves, as my hands were the only cold part of my body.
I was comfortable, and most importantly, I was DRY when the rain hit. I felt it, but no seeping sogginess or cold sinking feeling anywhere. Toasty, comfortable, and honestly great to wear up a mountain canyon. The waterproofing was solid without the feel of being in a sauna of a jacket. We arrived fresh. Hair is a mess, but no BO, which is much better, in my option.
I am curious how cold this jacket could be because we weren't riding in the snow. Nonetheless, the right under clothing could stand up as the thermal layer felt like it was retaining heat just as much as it was wicking away sweat.
We arrived at our pie bounty dry, smiling, and hungry—the jacket slaying the ride up. And the pie, well, look for yourself.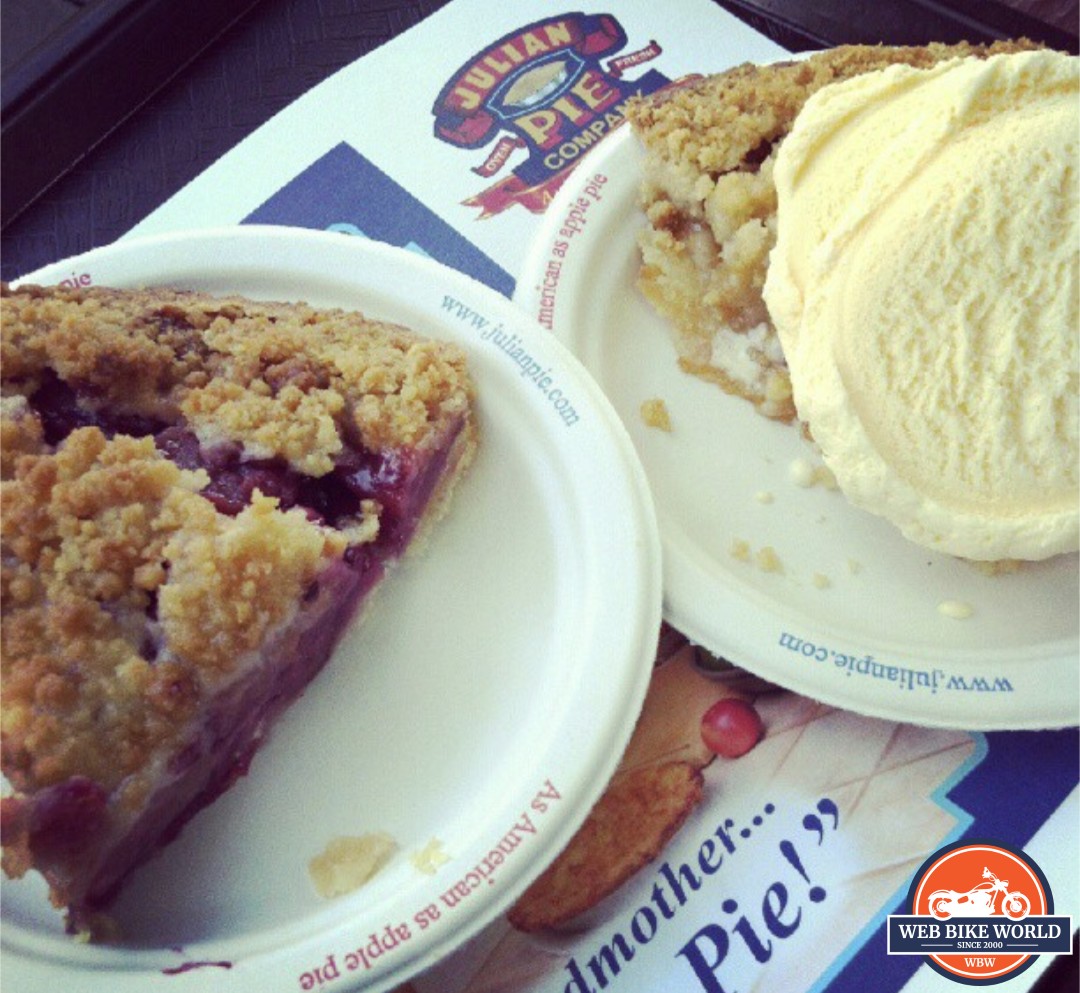 Ventilation
Post Pie is where we got to test ventilation as the temperature changed to 75. Yay, California!
I took off the thermal liner as well as the waterproof layer. I also opened up the zipper cuffs and widened the collar flexsnap. I wanted to see what full ventilation meant to this line of jackets. I was heading downhill, but would it hold up if I took this to the desert? It was June in southern California when I took this ride, so yes, the ventilation needs to happen.
The verdict? Solid and cool.
I could most feel the ventilation through the perforated mesh in my chest and inner arms. Opening the cuff zipper helped catch much of the airflow and sent it all around. At some speeds, it was even a bit too cool, but that's not a bad thing. It made me confident in the construction of this jacket and made me forget I had it on. I could enjoy the ride and not be irritated by material or overheating.
Overall, ventilation ranked high for me even though I still felt protected. If anything, I see it doing better in excessive heat than in snow. The amount of perforated mesh and open zippers made it stand out as a hard shell with available features for better comfort.
Safety
The REV'IT! Levante has been certified according to the EN 17092 Standard (published in 2020) and offers multiple methods of protection to her rider:
Abrasion resistance with High-quality materials to minimize road rash
Soft and resistant Seeflex CE level 2 protection at the shoulder and elbow
A back pocket for CE Level 2 certification (back protection not included)
The EN 17092 standard is a European regulation standard and is an internationally accurate way to grade the safety level of a jacket. It's a good gauge of how hard you'll hit the pavement and how much you'll walk away from.
This Jacket specifically carries the Seeflex armor. It is engineered to effectively absorb and distribute impact forces, dissipating the energy across a wider area. This helps to reduce the intensity of the impact transferred to the body, and the risk of injury.
See below for the included shoulder and elbow pads.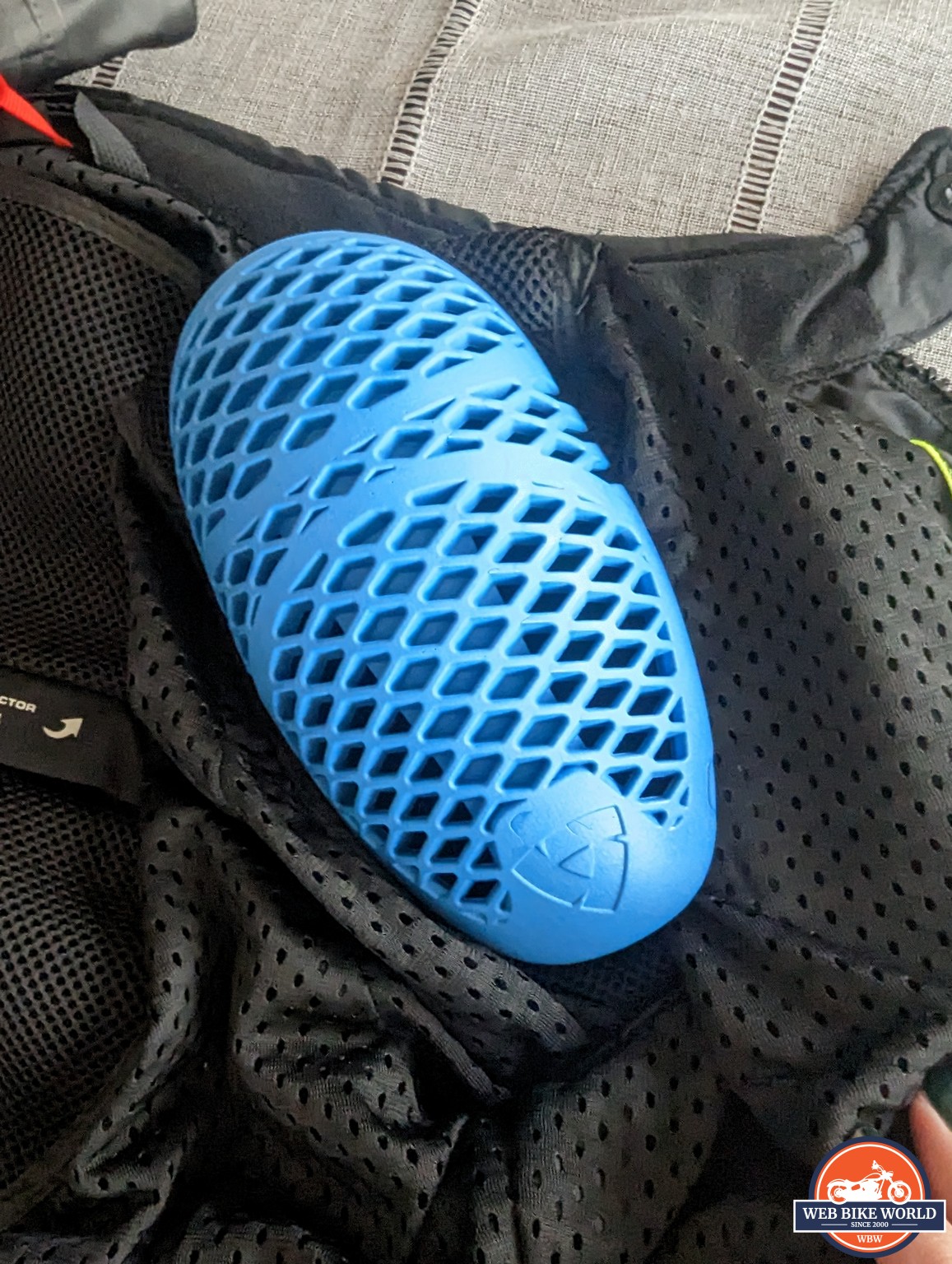 Certified CE-level 2 according to the norm EN1621-1:2012 for Shoulders, Elbows, and Knees.
I liked that you could take them out when the jacket needs washing or readjust them. They had a gated look to them, so it makes sense how breathable it is. It's comfortable, cooling, and still has a large level of protection against potential falls. And its slim profile doesn't make me look like a linebacker.
Care Instructions
Speaking of washing. If you do it and not just leave it in your garage to rot. There is a correct way other than calling your mother.
When washing your REV'IT! gear, remove all inner liners and armor. Zip up all zippers and fasten any hook-and-loop fixtures to prevent damage to the fabric. For textile and waterproof garments, use REV'IT! TEXTILE WASH. It is the RECOMMENDED wash. I suppose other mild cleaners could do, but I'm not sure I'm willing to bet a 400$ jacket on it.
You can machine wash these garments separately on a gentle cycle at a maximum of 30° Celsius(86 F Americans). Follow the recommended amount of Textile Wash because it can leave a residue. Avoid fabric softeners as they ruin the membrane's functionality.
I repeat, step away from the fabric softener.
Lastly, hang your REV'IT! textile gear to air dry at room temperature; do not use a dryer. Now is the time to show all your neighbors what sophisticated taste in gear you have.
For further details, please visit REV'IT!'s Care Instructions
Warranty
The REV'IT! Jackets do come with a  2-year warranty, but it is the manufacturer's default ONLY, as stated by REV'IT! on their website:
It also doesn't include things such as;
Normal wear and tear*, damages
Incorrect handling of the garment
Negligence or carelessness in caring for the product
Incorrect maintenance of the product (…. not following washing instructions)
Damage from a crash, scrape, puncture, fall, or accident
For a complete list and more details, please visit the REV'IT! Warranty Page.
Conclusion
REV'IT! is a renowned motorcycle apparel brand committed to inclusivity. The company has developed an extensive range of jackets, such as the REV'IT! Levante. It caters to the unique needs of riders in both off-road and street riding. This jacket offers a lot for an under 500$ Adventure jacket. It gives a tailored fit, exceptional durability, and impact-resistant armor for reliable protection.
I know this is worth more with features like waterproofing, a removable thermal liner, well-placed zippers, and ventilation panels. I wish it had an inner layer with a down material for a better shot at lower temperatures. To me, that would encompass it as a proper all-weather jacket. But it does give many of the same features for a slightly better price point.
If it were more premium, it would also most likely include a back protector instead of having me steal one off another jacket. But it was an excellent design with its details in the collar, perfect placement of snap loops, and incognito armor.
Overall, this is a great addition for anyone looking for a commuter jacket ready for any type of day or time to ride. I can see it on a multiday trip, but I would be wary of the kind of terrain and would be ready with some Merino wool layers if you're thinking of heading into some icy areas. Concisely though, REV'IT! Knows that a killer fit, rigid materials, and armor make or break the jacket, and this one made it. With gear like this, you can ride in total comfort and style.
Ride on! Looks like REV'IT! has us covered.
Pros
All-weather badassery: This jacket has your back in any weather and a removable thermal liner
Armor for the win: It's got your protection on point with SEEFLEX CE-level 2 armor in the elbows and shoulders.
A fit that's all about you: This jacket makes you feel comfy and in control. You can adjust the fit to your liking.
All the ventilation with panels keeps you cool when things heat up.
It's got plenty of pockets for your essentials and reflective panels for extra visibility.
Cons
Sizing discrepancies. It may run slightly small or large for the chest.
Wash specific detail
More reflective elements could improve rider visibility
Additional airflow on the back
The bulkiness of thermal liner.
The back protector is not included.
Specs
Manufacturer: REV'IT!
Price: $389.99 USD
Made In: India
Colors: Black, white, red
Sizes: 34, 36, 38, 40, 42, 44
Review Period: May – June 2023
Important Links / Where to Buy