Happy Days fans are in for a rude shock … Arthur Fonzarelli couldn't actually ride!
Yes, that's right, Henry Winkler, the actor who played Fonzie or "The Fonze" in the Happy Days TV series from 1974-84 couldn't ride a motorcycle.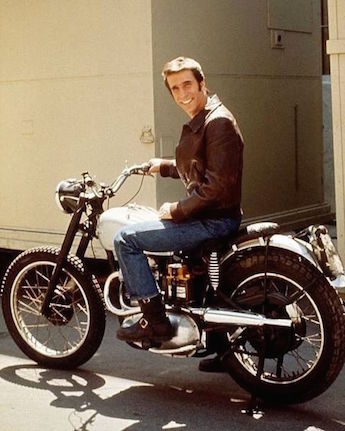 He crashed several times in shooting, found Harleys too heavy to handle and blamed his inability to co-ordinate clutch, brake and throttle on his dyslexia.
Fast forward from the '50s era show to the 2020s and swap Fonzie's Harleys and Triumphs for the first Australian electric motorcycle named in his honour and he might have been just fine.
The Fonzie NKD is a midi-sized hybrid scooter/motorcycle with twist-and-go automatic transmission and a light weight of just 103kg.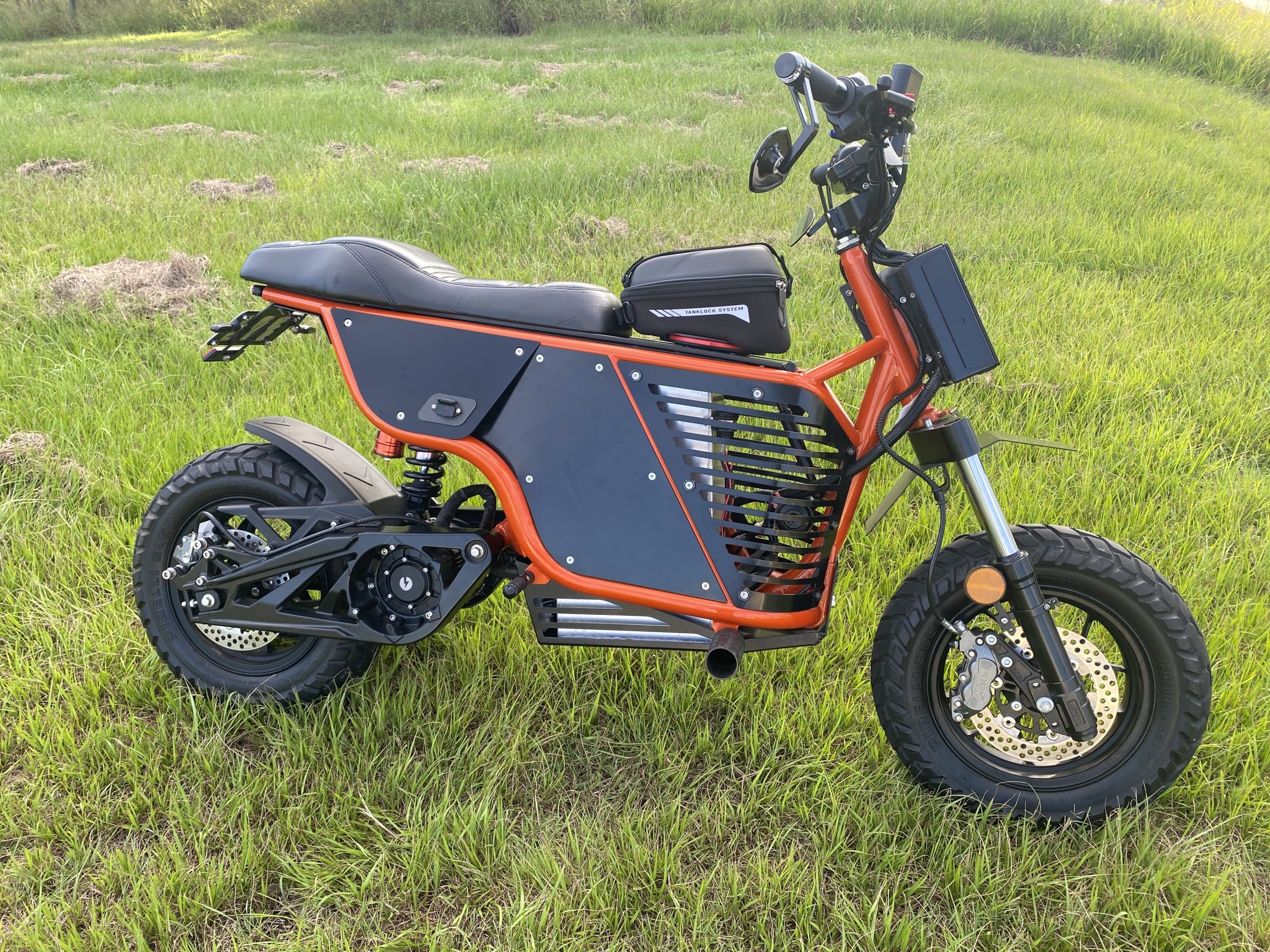 Even the dyslexic Fonzie surely couldn't fail to ride this bike.
The Fonzie NKD is assembled in Redfern, Sydney, and comes in several models ranging in price from $10,990 to $16,990.
The entry level NKDa is a city commuter bike with a top speed of 80km/h and 50km of range.
My test bike is the NKDs with 100km/h top speed and 100km of city range. In matte black with Pirelli dual-sport tyres it costs $14,510.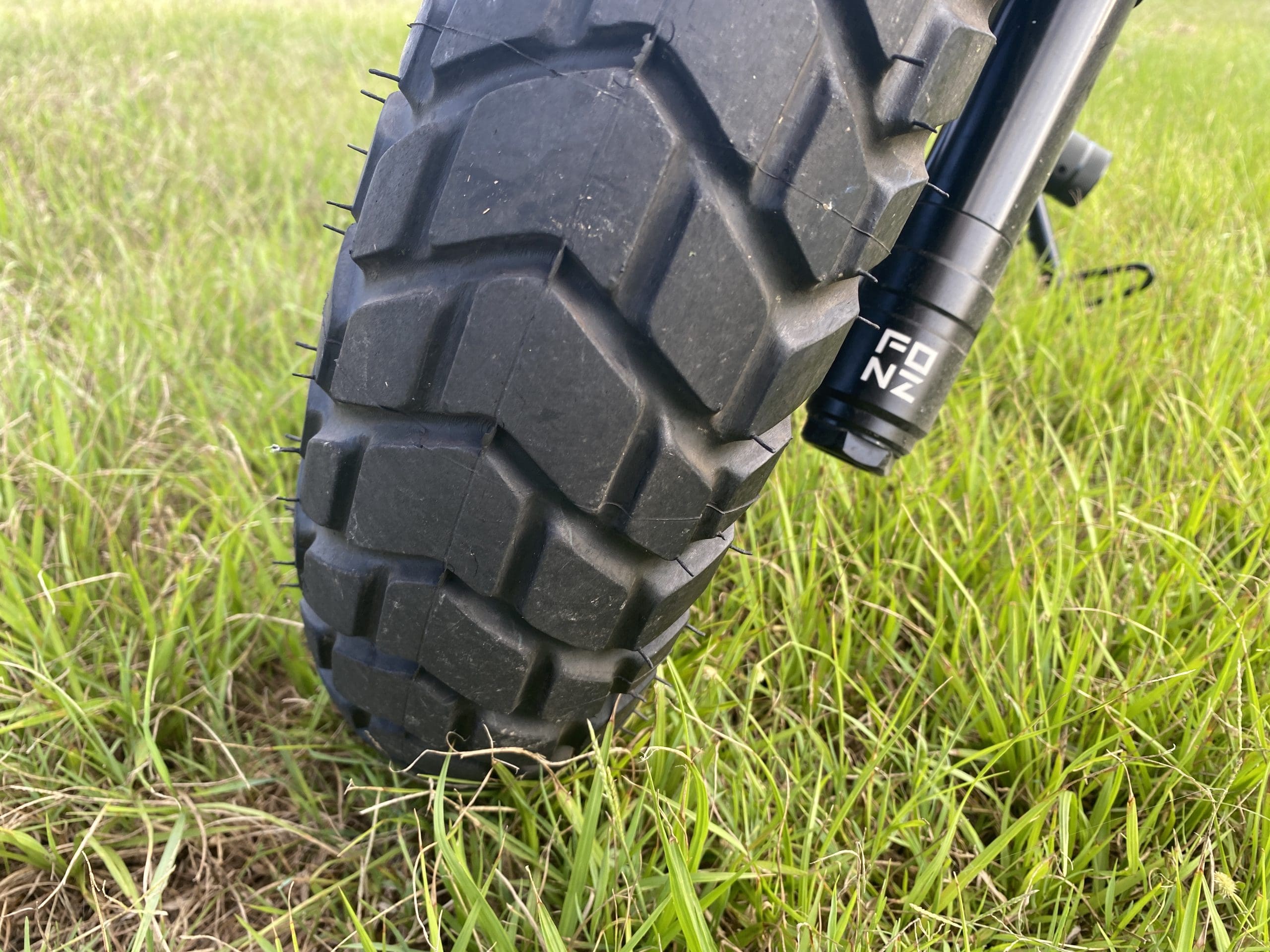 The NKD+ and NKDx also have a 100km/h stop speed but increased city range of 150km and 200km.
Selecting options such as tyres, saddle and handgrips will increase the price.
You can't actually buy one off the floor. Instead, you have to order and wait about three months for it to be built to your spec.
Included in the price is contactless ignition, a phone charger, LED lights, adjustable footpegs and even reverse gear although I have no idea why you would ever need it on a bike this light.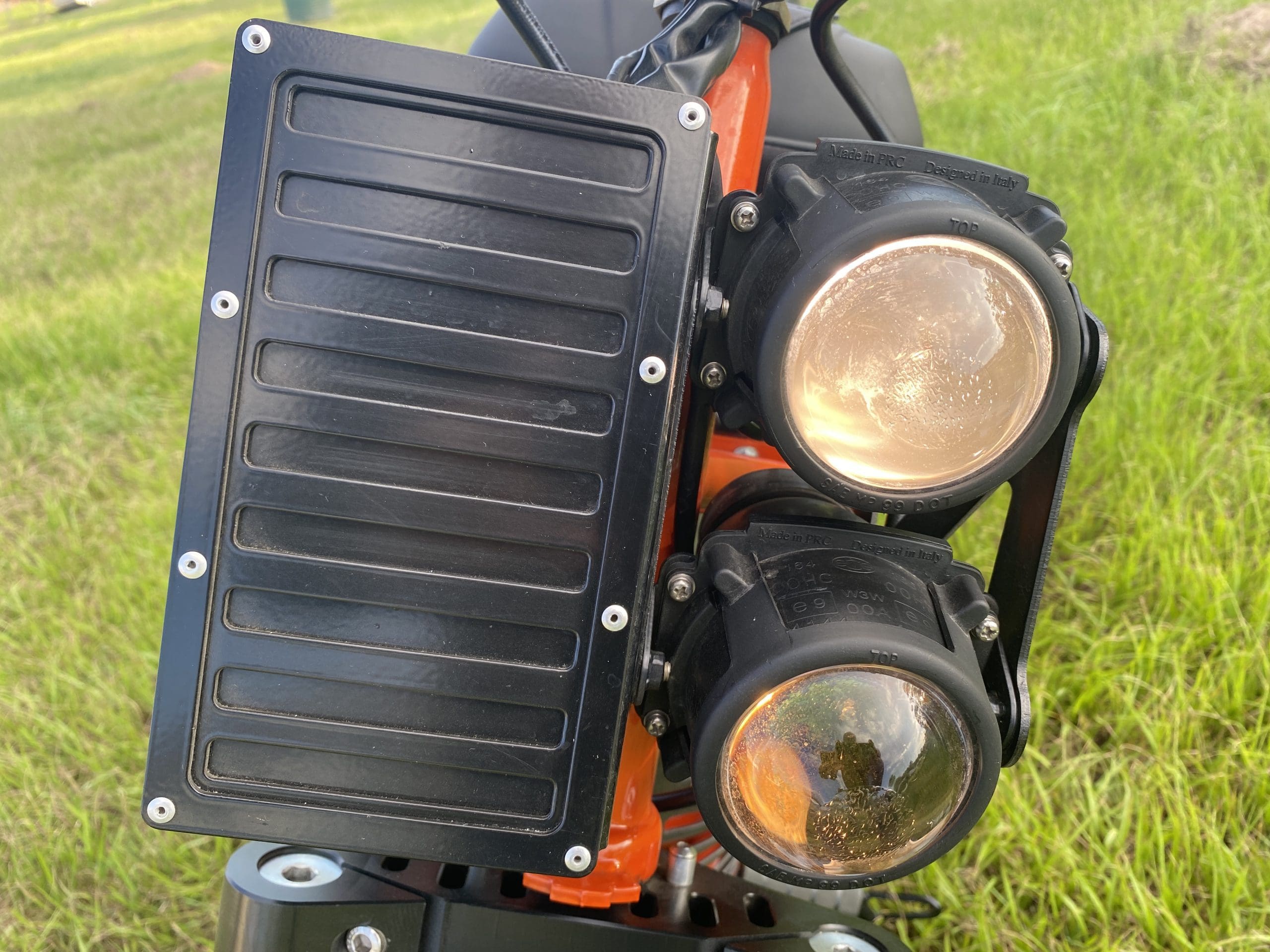 For the price, I found the instruments crude and simple, the adjustable suspension rather basic and the finish fairly "industrial".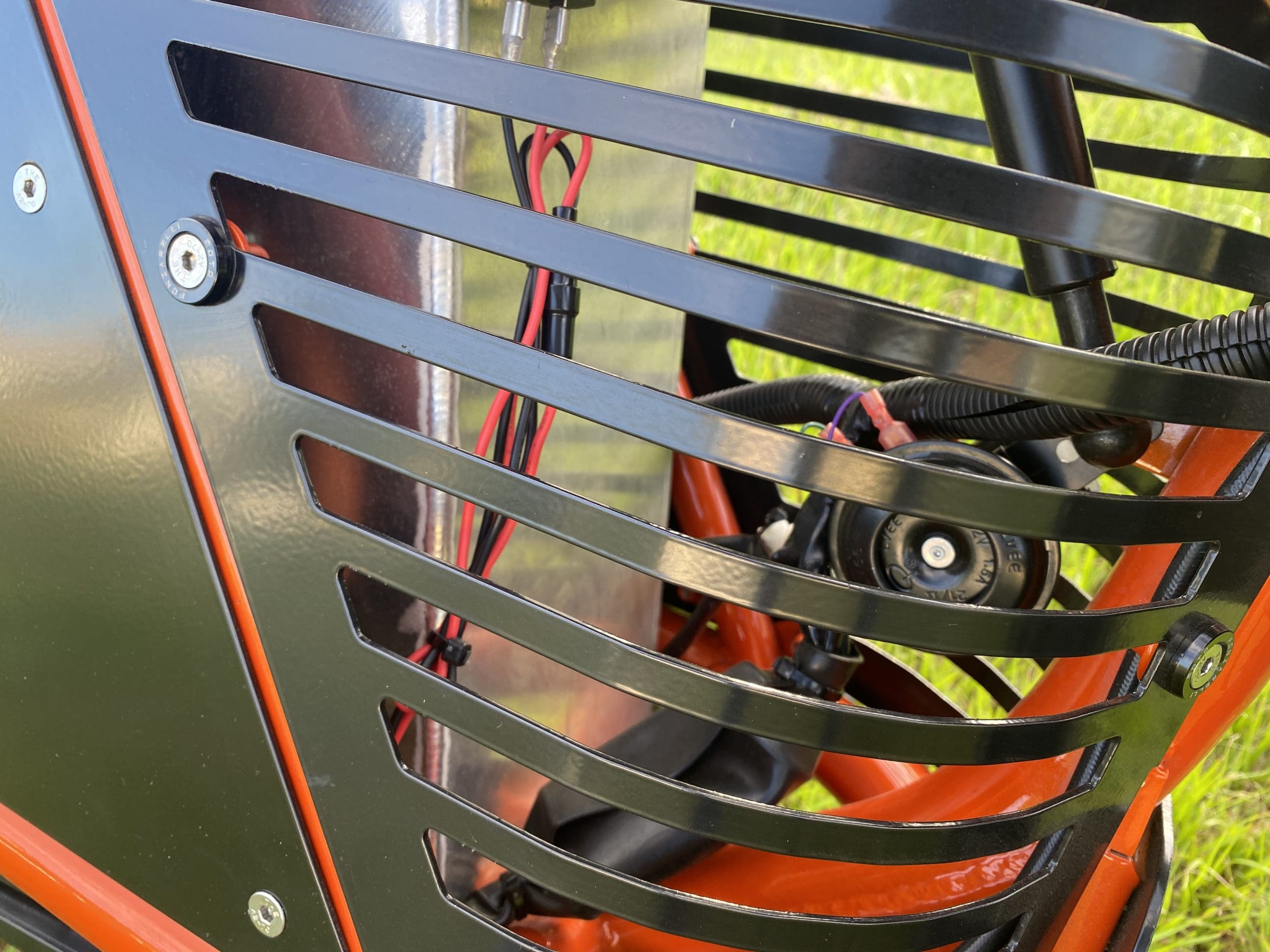 While the Fonzie NKD may be named after TV's coolest hero, its styling is as far from the slick-haired, leather-jacketed rocker as you can get.
It's got a modern "urban construction site" look with exposed wiring, painted sheet metal panels and fenders, and exposed tubular chromoly frame.
While the NKD is diminutive by comparison with most motorcycles, it is neither a mini-bike nor a monkey bike.
The NKD is probably best referred to as a midi-bike. 
It sits on smallish 12-inch wheels, has a motorcycle-type body and features scooter-style front and rear brake levers on the handlebars with no clutch or foot brake.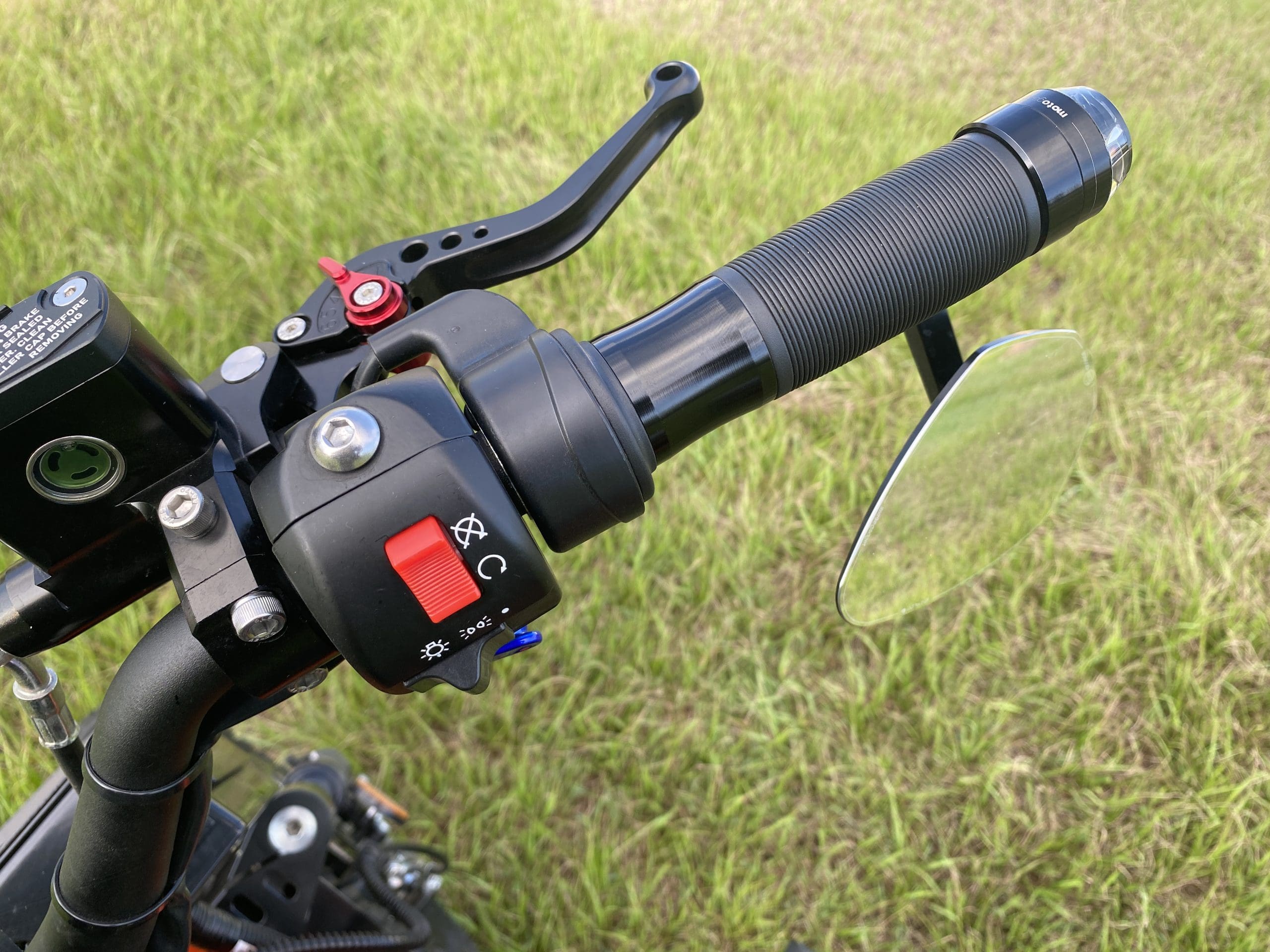 Even though it looks on the small side, it should suit all but the tallest rider. I stand 183cm, yet I felt quite comfortable and relaxed on the bike, although the seat is a little on the firm side.
Not that a hard seat is a drawback as the limited range means you won't be seated for long.
Like the price, the range is flexible and depends on many factors.
While a petrol bike has greater range on the highway than the city, the reverse is true with all electric vehicles.
I found I could only get about 60km of range when cruising down the highway, but close to the 100km in urban riding.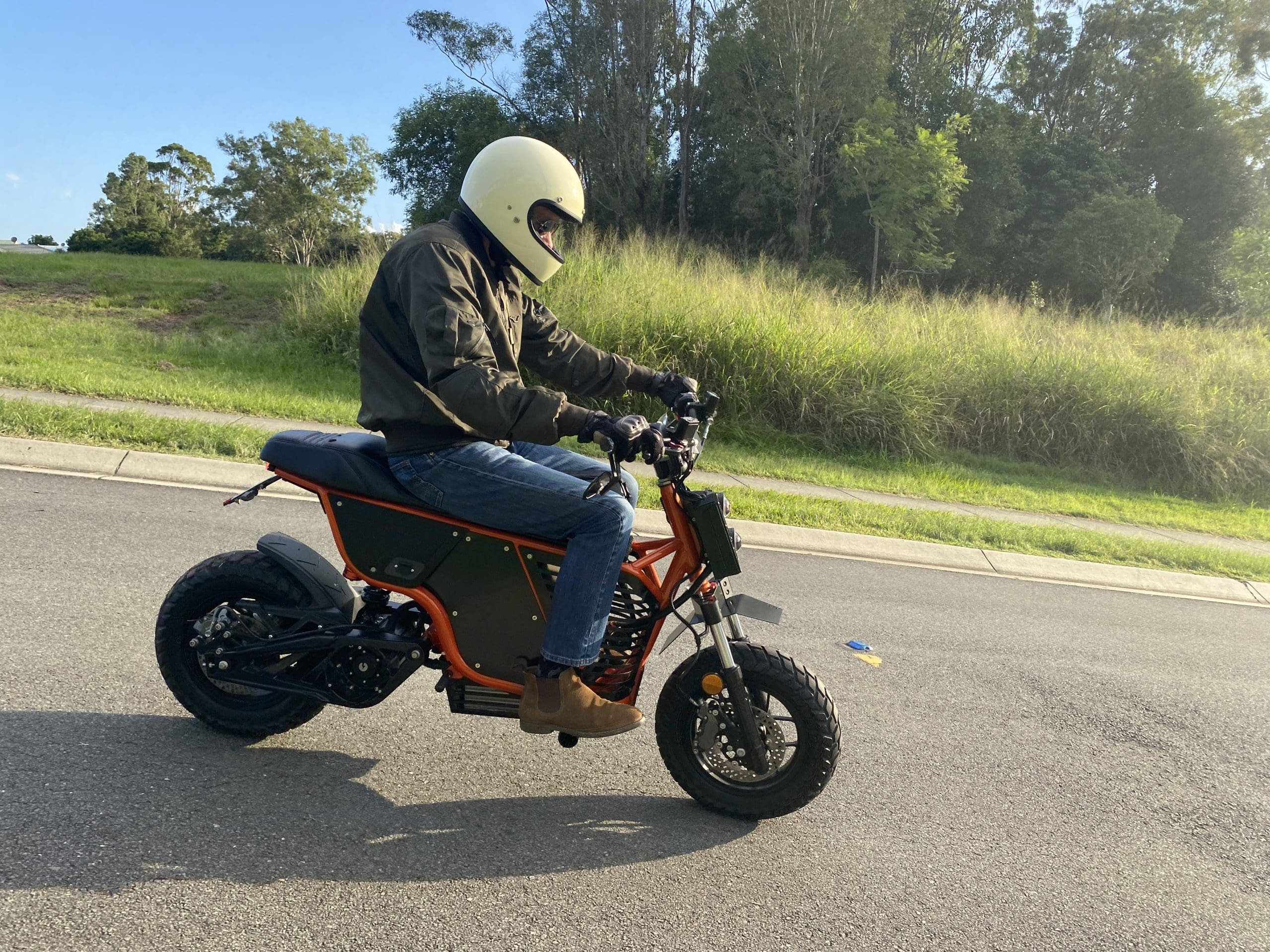 That's because of the brake regeneration capturing kinetic energy to recharge the Panasonic Lithium-Ion 3.5kWh battery.
Cleverly the Fonzie crew have added a little red lever on the brakes which allows you to select the amount of regenerative braking you want from coasting through to heavy retardation.
It takes some time to get your head around the range issue and a lot of trial and error. 
Twice I was caught out limping the bike home as the battery light flashed red at me.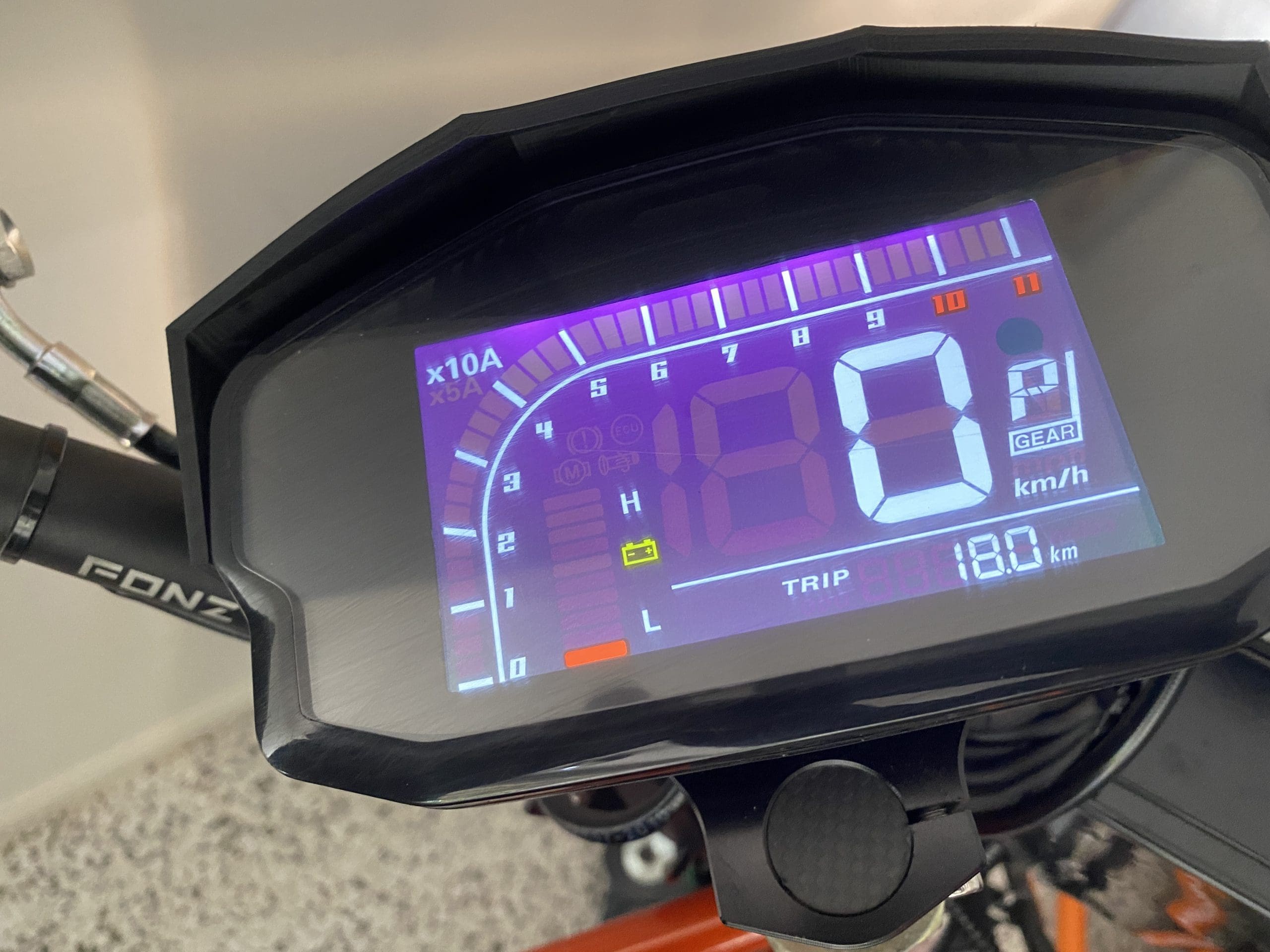 That can be quite unnerving as there is little you can do when you run out of battery. It is not as if you can walk to a servo and get a can of fuel to get you home again.
Range is also affected by your riding behaviour, hilly terrain, temperatures (you go further when it's warm), rider and pillion load, and the amount of constant throttle such as on a highway.
There are selectable three riding modes which will affect range and top speed — Eco which is limited to 50km/h, Street at 80km/h and Beast 100km/h.
Charging takes several hours to go from flat to full. It comes with a bulky external charger which will plug into any AC outlet. You can also buy an onboard charger compatible with EV charging infrastructure so you can charge while away from home.
The claimed top speed of 100km/h for the NKDs is also flexible.
I accidentally nudged 115km/h on a downhill section of highway before I realised and rolled off the throttle.
Acceleration off the line is brisk like most electric vehicles as you have instant maximum torque as soon as you twist the throttle.
Beating Porsches at the traffic lights is a no-brainer — at least for the first 50m.
After that, throttle response becomes fairly limp and roll-on acceleration for passing is a slow affair.
However, you will have no trouble running with the traffic in most situations.
Of more concern was the slight hesitation and hiccuping in the throttle on my test bike.
When throttling on from the traffic lights, there is a moment's hesitation before sudden torque that almost pulls your hands off the grips, so hold on tight.
You get used to this.
But on several occasions I experienced throttle hesitation and even hiccuping or "bunny hopping" when accelerating at slow speed. That could just be an issue with this bike that could be adjusted by on the controller.
Despite the scooter-sized 12-inch wheels, the NKDs handles potholes way better than many scooters.
There is no nervousness or kickback in the steering thanks to the wide handlebars, conventional forks and single rear shock.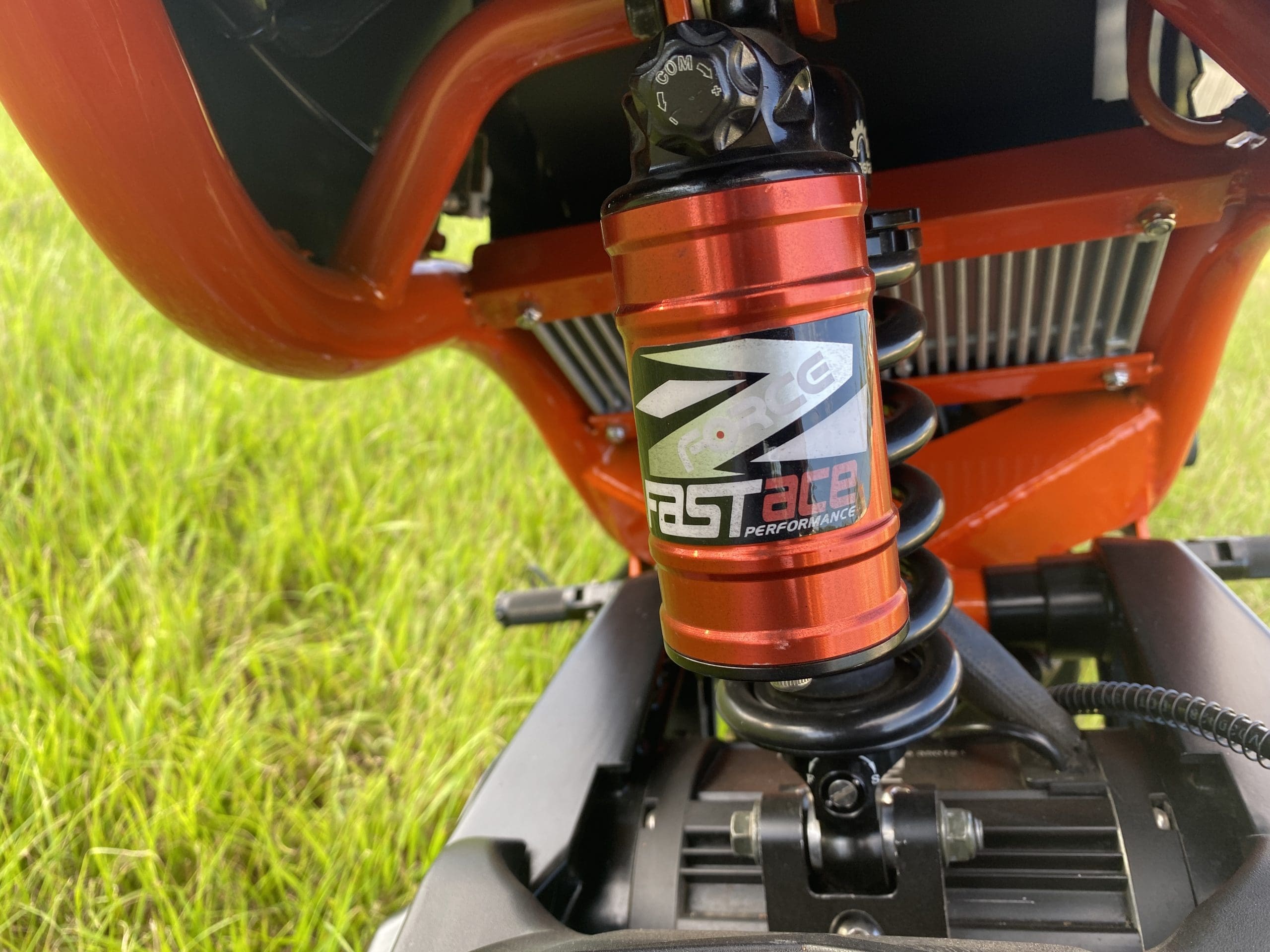 However, handling and ride comfort are compromised by the basic rear shock, adjustable for compression only.
It's fine for most urban duties and surprisingly stable on the highways even when being buffeted by trucks.
The single disc front brakes are ample for this size bike, but I was surprised there is no ABS.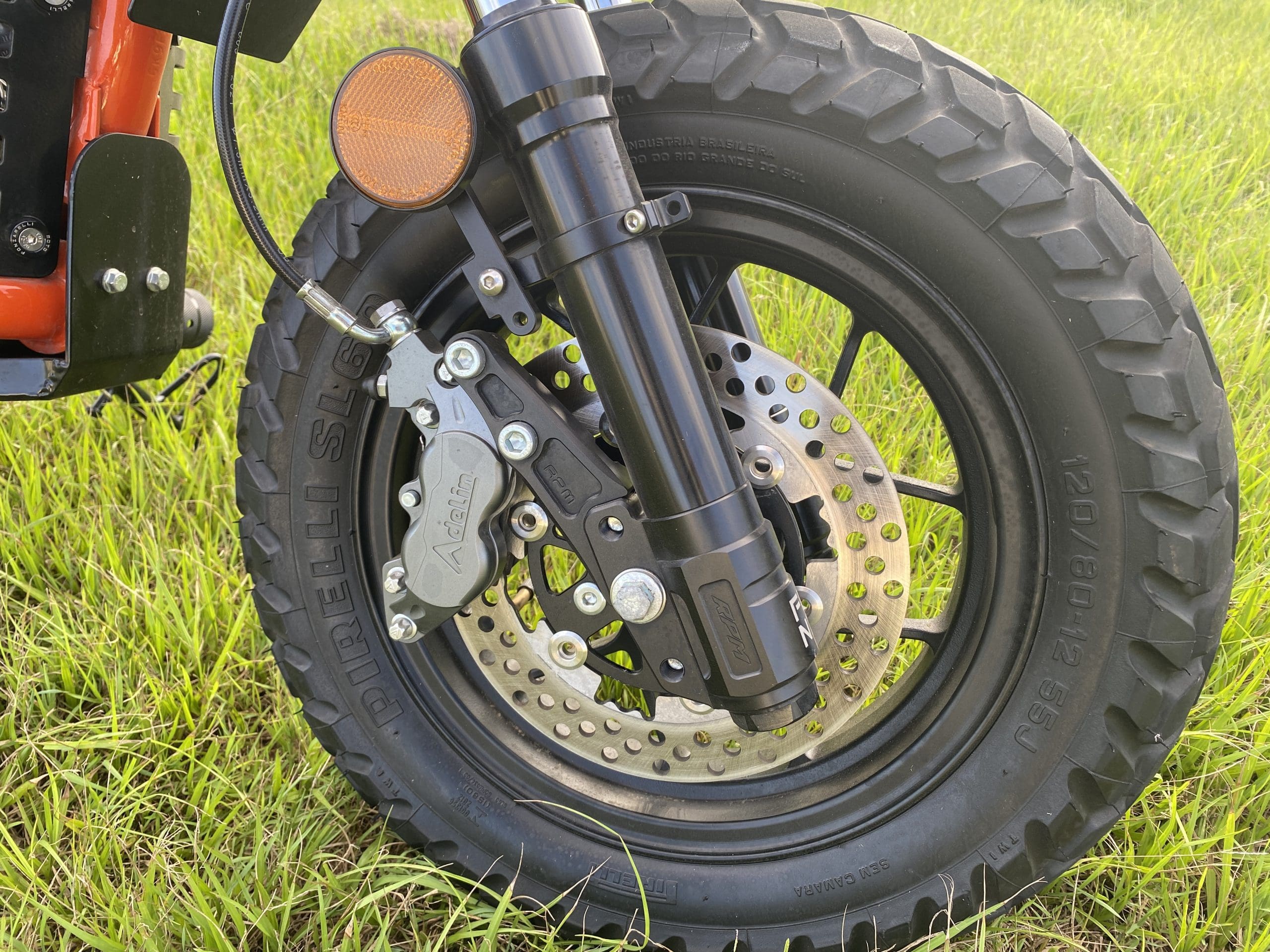 Instead, it has EBS which is an electronically controlled braking system. It differs from traditional anti-lock braking systems or ABS in that braking is controlled electronically rather than pneumatically, or by air. EBS allows for smoother and faster braking and improved brake balance across various applications.
It sure does. It's awesome.
There is minimal underseat storage unlike most scooters and nowhere to hang your helmet, but there is a pillion perch where you can tie down some luggage.
You can also buy a lockable tank tag to store gloves, phone, etc.
On my test bike the mirrors were placed underneath the bars which looks cool but is impractical as you have to lift your hands to see what's behind you.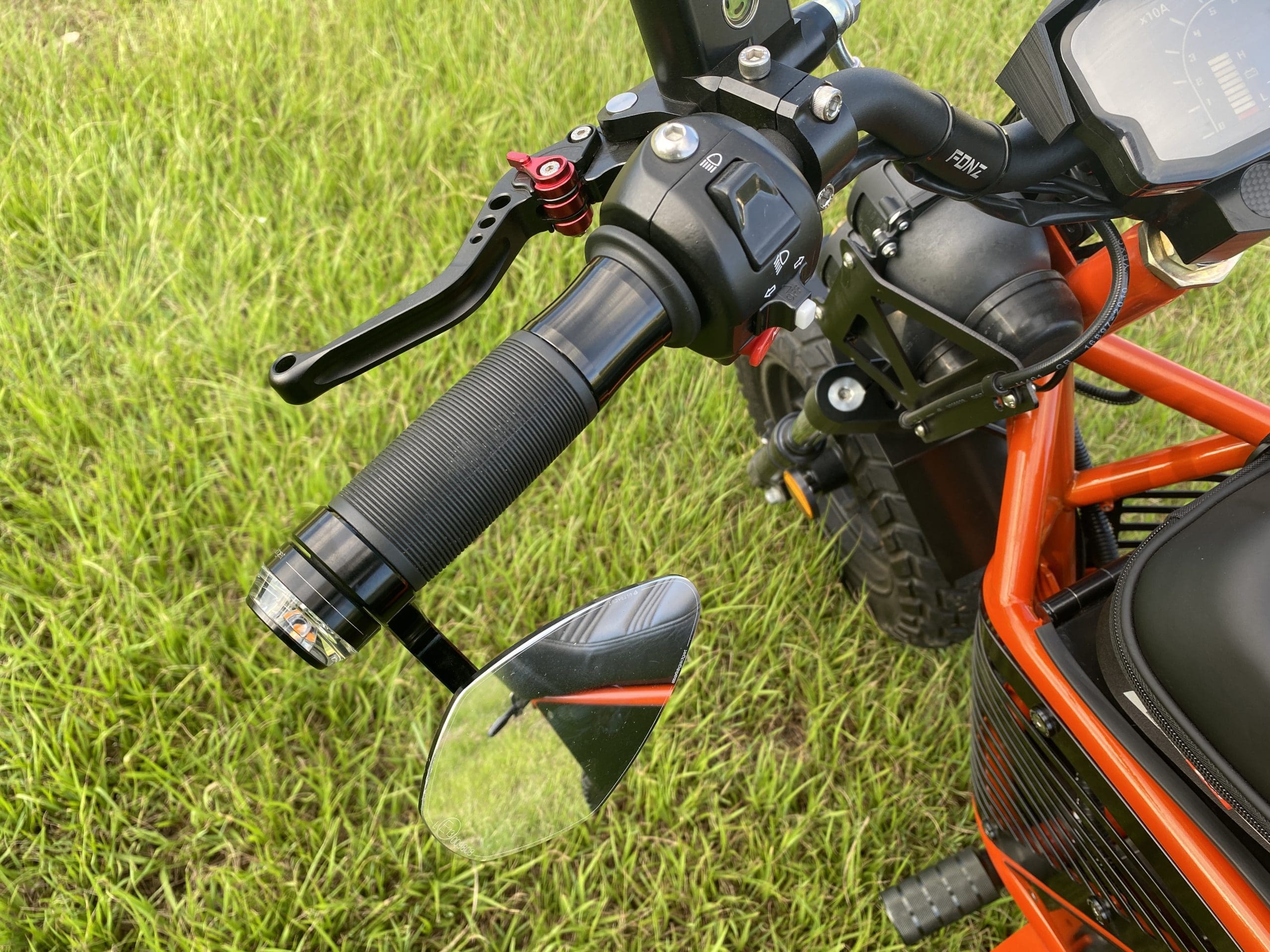 Similarly the bar-end indicators look cool, but your hands can slightly obscure them.
The instruments are cheap and nasty looking and have so much reflective glare from the sky that it is difficult to see what speed you are going. 
I quite enjoy the quiet operation of an electric motorcycle and this is especially quiet with its belt drive.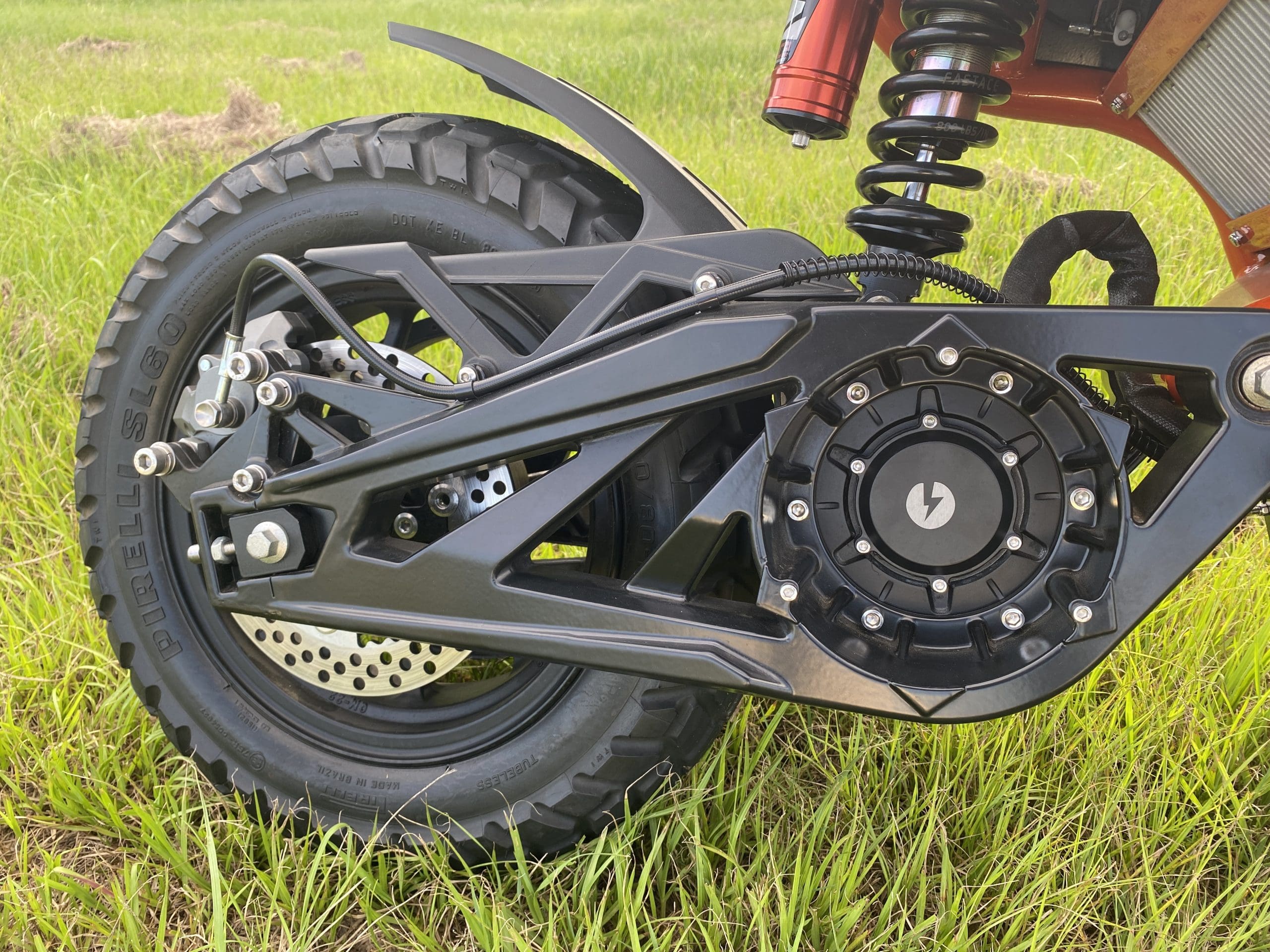 I'm sure the neighbours had no problems with me tearing around a slippery grass paddock on the Pirelli dual sport tyres. I had a blast without blasting the neighbours!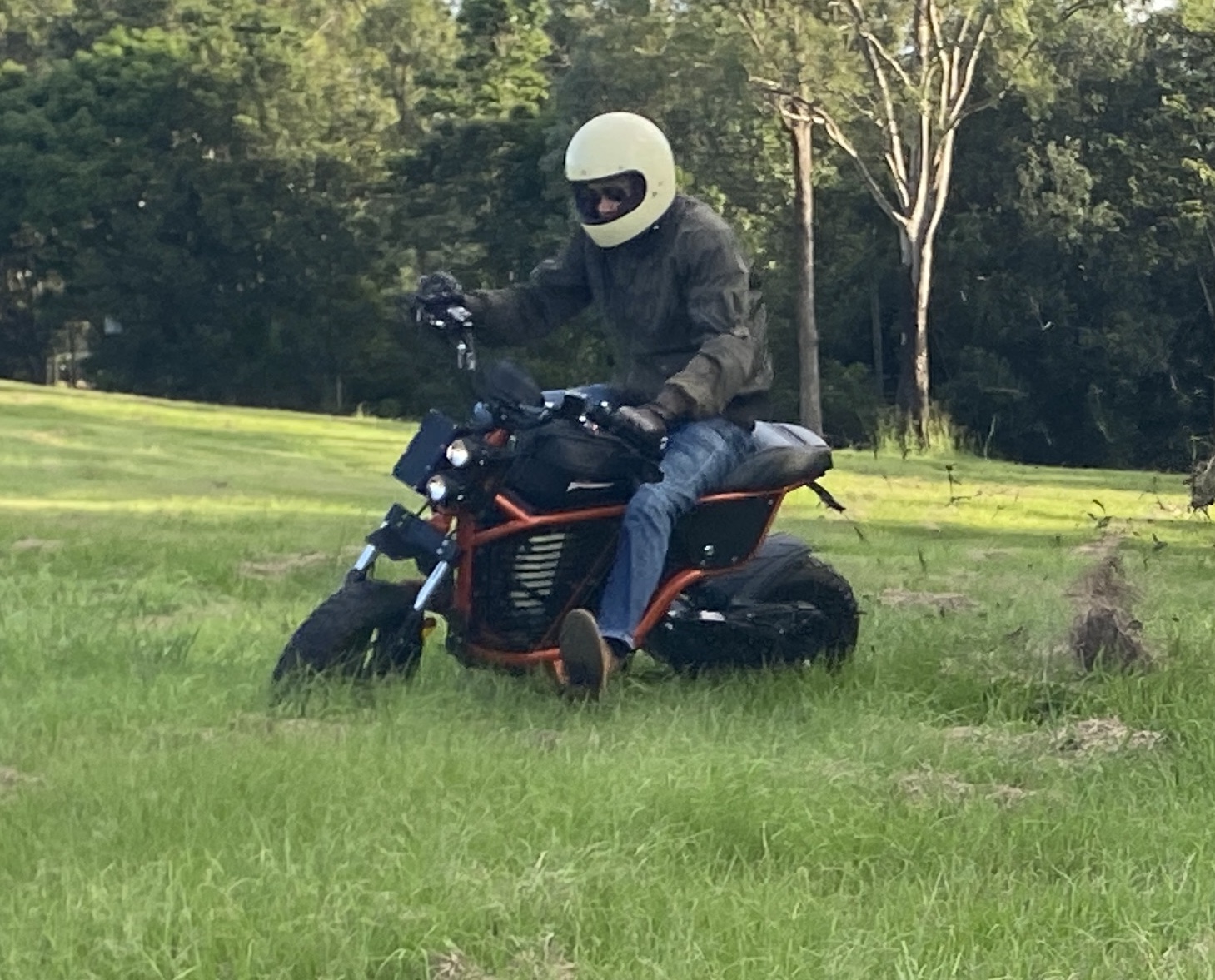 Riding a quiet electric bike also allows you to enjoy your surrounds a little more and relax, as well as being more observant to traffic noise that could be a safety hazard.
Or you can use your helmet intercom to enjoy some classic rock and roll while riding without the angry noise of an engine and exhaust pipe to drown out the music.
Happy Days indeed!
Key facts
Price: $A14,510
Warranty: 2 years/10,000 km.
Motor:

 

Mid-drive permanent magnet three-phase brushless.
Power: 8.6kW.
Top Speed: 100km/h (claimed), 115km/h (tested).
City range: 100km (claimed).
Gearbox: clutchless direct belt drive.

 

Weight: 83kg (plus 20kg powerpack).
Suspension front/rear: Adjustable hydraulic telescopic fork; adjustable mono shock with remote reservoir.
Brakes front/rear: hydraulic 220mm disc brakes, adjustable levers, regenerative braking.
Dimensions: 1800mm (L); 770mm (W); 660mm (H); 1315mm (WB); 770mm (S).