What happens to repeat offenders who get a defect notice for an aftermarket motorcycle exhaust, bolt on the original to pass inspection then replace it with the aftermarket exhaust?
That's the question that was posed to us after we published an information article in response to persistent social media rumours of an imminent blitz on motorcycle exhaust noise in Queensland. Click here to read more.
Meanwhile, we have heard that NSW police are also clamping down on aftermarket exhausts.
But what happens when you get a defect notice on your motorcycle, pass inspection then replace it with your sport exhaust?
Transport officials tell us that another defect notice will be issued with penalties up to about $250 depending on which state you are in.
You could also get an infringement notice for riding or parking a defective vehicle on a road which is an extra $250-odd.
Repeat offenders

If the rider is a repeat offender, a police officer may decide to have the matter heard in court rather than issue an infringement notice.
This decision is not limited to a repeat offence within a 12-month period.
If found guilty, the court will decide the penalty amount up to the regulated maximum penalty for not complying with the vehicle standards which is 20 penalty units in Queensland. That means a fine of $2532, not including court costs!
Tough Queensland laws
Queensland can be even tougher with its anti-hooning laws under the Police Powers and Responsibilities Act 2000.
They allow police to impound, immobilise and confiscate a vehicle being driven when a hooning offence is committed.
The anti-hooning laws apply:
·         If the defect notice requires the vehicle to be re-inspected by an police officer or a transport inspector to clear the defect notice;
·         it has not been cleared; and
·         the vehicle is being driven or ridden on the road.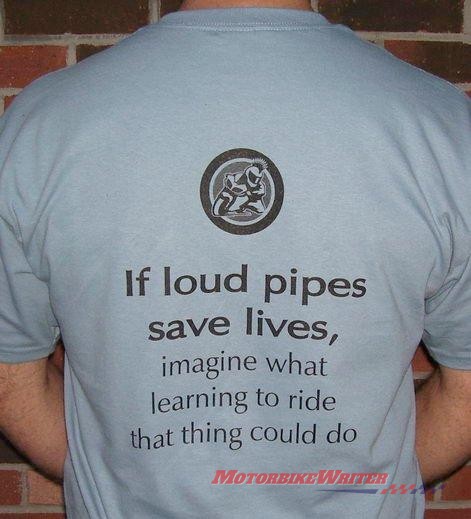 Exhaust blitz? 
Once again, we asked if there was going to be another blitz by TMR officers on riders in Queensland and got this non-specific reply:
"Transport and Main Roads (TMR) and Queensland Police Service (QPS) regularly undertake compliance and enforcement activities throughout Queensland. The best advice for riders is to follow the road rules and ensure their motorcycle is maintained to a safe and compliant standard."