Speedometer condensation used to be a common thing on motorcycles and even in some cars, but today's instruments are much better sealed against moisture.
While modern cars have air-conditioning to keep the humidity level down, motorcycle instruments are still exposed to the weather, so they can still be vulnerable.
Heavy rain, prolonged high humidity such as we are currently experiencing in Queensland or careless washing can lead to condensation.
For example, NEVER use a high-pressure washer directly on your instruments. in fact, whenever you wash your bike keep water away from the instruments. You can even tape some plastic over them. while you wash your bike.
Click here for our top 10 tips on washing your motorcycle.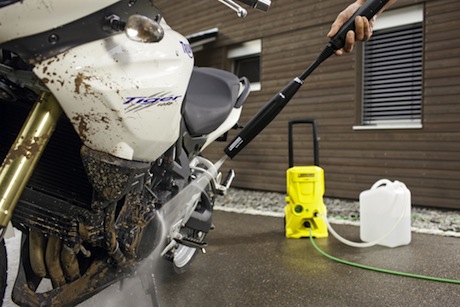 How to fix condensation
There are many methods suggested for fixing instrument condensation – some are good and some are not.
A bit of condensation is not a huge problem and may even clear after a while, so don't panic and do anything drastic.
However, if left to sit for a long time, it can cause corrosion and in digital instruments it can cause the display to malfunction.
If it's a particularly bad problem and you can't fix it, take it to your dealer.
Don't let them tell you it is "normal"!
It's not. You paid good money for your bike and, unless you caused the problem by using a high-pressure washer, it is not your fault and should be replaced under warranty as a  workmanship or component defect.
There was some condensation in a Harley test bike's instruments and Harley said they would simply replace the unit.
Bad ideas
Ok, let's start with what you shouldn't do.
Don't put rice on it. No, it doesn't soak up the moisture from outside the casing and no, Japanese techs won't come along over night, eat the rice and fix it!
Similarly anti-moisture gel packs from packaging won't work. Besides, they will have already sucked most of the moisture out of the air, so they have limited absorption left!
You can buy the gel, but how do you pack it around the instruments to work effectively?
Don't spray pure alcohol on the instruments. Unless you know where the water got in, this is just a waste of good alcohol.
Avoid opening instruments or drilling a hole to let the moisture out as you are likely to make the instruments even more vulnerable to moisture getting in.
If you do this with old instruments, treat the inside of the glass with an anti-fog solution that you use on your helmet visor. Be careful to reseal properly with silicone or a new gasket.
Old instruments may be easy to open, but modern instruments are "sealed for life" by the manufacturer. Trying to prise then open can cause damage.
On some old instruments you can also disconnect the cable and leave the instruments to sit in the sun for a day or two.
Illegal tampering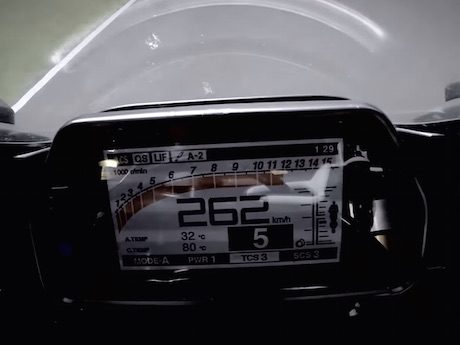 Modern instruments are not meant to be easily opened to stop people illegally tampering with the speedo.
Former F1 boss Bernie Ecclestone boasted that he once sold a Roller to a fellow rogue Cockney dealer after winding back the clock and later buying it back from him with even fewer miles than when he sold it.
Very funny, but in most countries it's a serious offence. In Australia, if you "wind the clock back" you face up to two years' jail and fines of up to $60,000. Dealers face fines of about $200,000.
Hair dryer method
I had a 1957 Morris Major that had condensation in the instruments and fixed it by blowing hot, dry air on to it with a hair dryer.
However, you should be very careful using a hair dryer as your instruments may be surrounded by plastic painted with fake chrome. 
Hot air can cause this chrome to lift and then you have a bigger problem than a bit of condensation.
The old Morris instruments had metal surrounds, so they were not damaged by the heat.
If you use as hair dryer, don't get too close and don't start off with the highest heat setting.
Good ideas
Go for a long ride.
The cool wind may just dry it out. After all, if water got in, it can also get out.
If the problem persists after a long ride, you may need to heat the instruments to dry them out.
Instead of using a hair dryer, put a light globe close to where the moisture is and leave it on over night or for a couple of days, depending on how bad the condensation is.
Or place your bike next to an air-conditioner over night to blow dry air on to the bike.
How do you fix instrument condensation? Leave your comments below.