Never mind coronavirus; the biggest epidemic seems to be reduced speed limits, especially on popular motorcycle roads around the country.
The latest is the reduction of speeds on the very open Wivenhoe-Somerset Rd (aka Splityard Creek Rd) which leads to Brisbane's Holy Grail of riding, Mt Glorious.
A Transport and Main Roads spokesperson says the speed limit was reduced this month from 100km/h to 80km/h on the 22km stretch from Wivenhoe Pocket to Lake Wivenhoe.
"This is to improve safety for road users. This reduction followed a formal speed limit review which was endorsed by the Somerset Speed Management Committee," they say.
"Speed limits are set following detailed engineering assessments which consider a range of factors including the road's function, physical road environment and crash history."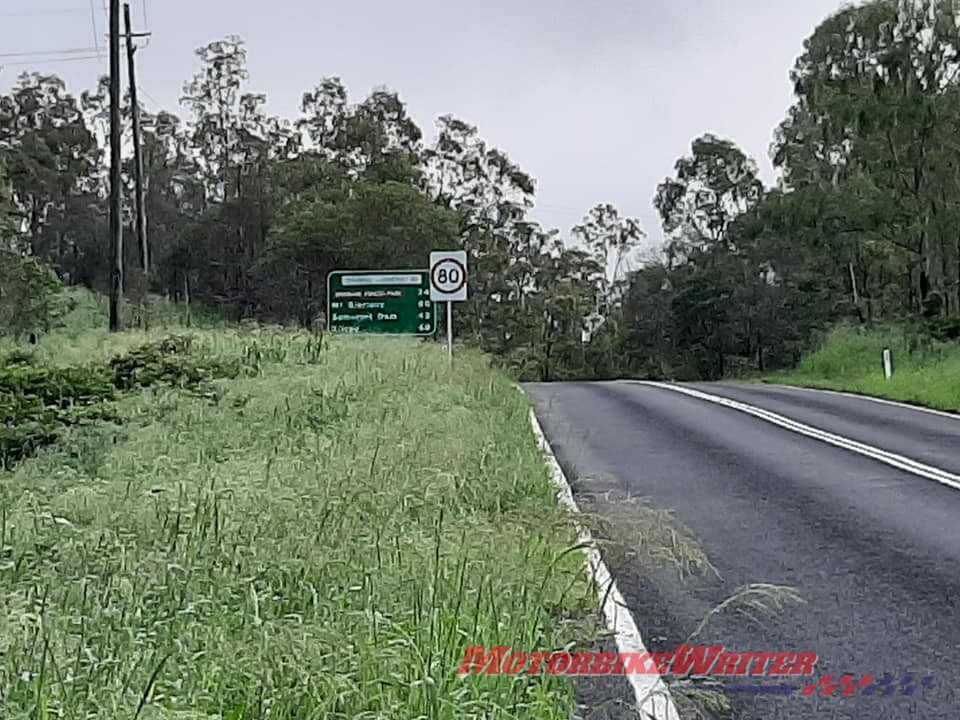 Epidemic
The change in speed limit is part of an epidemic that has hit the mountain in recent years with seeds plummeting as much as 40km/h in some places.
It follows a meeting last August by the Somerset Regional Council's traffic and Safety Audit Committee which suggested a review of speeds for the lower section of the Northbrook Parkway which runs toward Mt Glorious from the western side.
The current speed is 80km/h, but police suggested it be dropped to 60km/h.
One officer said the stretch of road was "advertised as the top road race for motorcycle in Australia.
"There are online statistics for racing top to bottom and they post how fast they go," the office told the meeting.
However, Motorcycle Advocacy Group spokesman David White says "nobody has found any online post times for races to date".
A former TMR worker says the change in speed on the Wivenhoe-Somerset Rd is a "complete disgrace".
"There is meant to be a scientific process that TMR and councils have to go through to determine the right speed limit on a road," he says.
"It's patently obvious to me that this scientific rigour is being bypassed in favour of hysterical residents and police."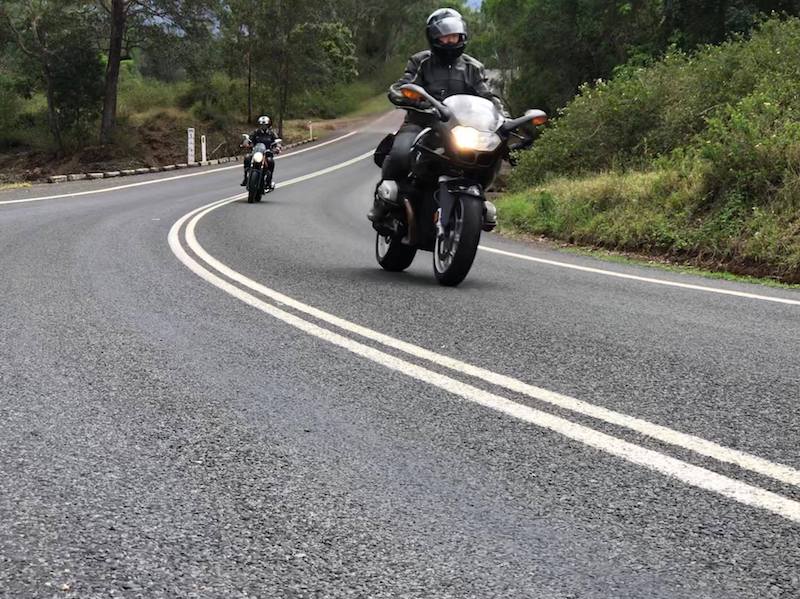 A rider concerned that the epidemic of speed reduction would include Northbrook Parkway has started a Change.com online petition.
However, TMR says there are "currently no proposed changes to the speed limit on Northbrook Parkway". 
"We reviewed the speed limit in late 2019 and determined the existing 80km/h is appropriate," the spokesperson says. 
Speed assessment
TMR says that in November 2018, they released a new Queensland Manual of Uniform Traffic Control Devices: Part 4 Speed Controls, the first major revision of speed limit guidelines in Queensland since 2003.
"The engineering assessment methodology was revised to incorporate a safety assessment of road infrastructure," the TMR spokesperson says.
"Key road features, such as road geometry, lane and shoulder width, and the presence of roadside hazards, have been found to significantly influence the likelihood and severity of crashes.
"These features are now specific factors in the speed limit review.
"The assessment also considers crash rates as an indicator of safety risk.
"When considering the balance between road safety and efficient travel, the recommended speed limits are the safest and most appropriate speeds for that location at the time of assessment.
"Where the safety risk is high, the review will likely recommend a lower speed limit to give road users more protection."