The Sturgis Motorcycle Rally in South Dakota, starting this weekend, is the biggest in the world. And here are just another couple of extra reasons why we're heading there.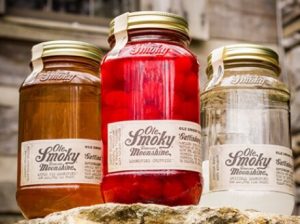 Apart from all the music, the bike launches, races, parties and more, I love a good drink and coveting custom bikes. I should be right at home with the latest two announcements for the rally. The first is that Ole Smoky Moonshine has become the moonshine sponsor for the 74th and 75th annual rallies and the second is the "Built for Speed – Race Inspired Motorcycles and Art" exhibition.
The former – we are reliably told and will have to review for ourselves – is "America's premier moonshine". They will have their Shine Shack in front of the Sturgis Liquor store for bikers to sample the various 'shine flavours and buy commemorative Sturgis mason jars. Of course, there will be no drinking and riding!
The 'Built for Speed' exhibition features a display of custom motorcycles, each reflecting a different branch of racing; Speedway, Flat Track, Drag Racing, Board Track, Grand Prix and Land Speed Record.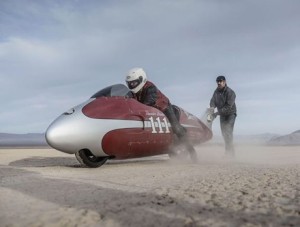 Custom builders include such luminaries as Arlen and Zach Ness, Australia's Deus Ex Machina and Roland Sands. There will also be factory-built machines including a custom Street 750 from the Harley-Davidson design department, Indian's "Spirit of Munro" Jeb Scolman built streamliner and a Land Speed Racer from Confederate Motorcycles.
The bikes will be accompanied by race-themed painting, photography, helmets and artist prints.