Unlike car drivers, most riders seem to want to learn to be a competent rider and improve their skills so they are safer, quicker and can enjoy their chosen recreation more.
However, not every rider learns the same way.
I have been to numerous road and off-road car and motorcycle training sessions in my couple of decades as a motoring journalist.
The trainers will always tell you that there is at least one person in the group who argues the point and thinks they know more than the trainer.
That is usually the person who ends up failing or goes out and crashes.
I've casually helped several novice riders gain their licences and improve their skills.
I reckon all riders fall into four classes of learner that are defined by categories once described to me by a psychologist.
They are the conscious competent, unconscious competent, conscious incompetent and unconscious incompetent … and I'd add another – the plain unconscious!
Each has their advantages and disadvantages. Which one are you?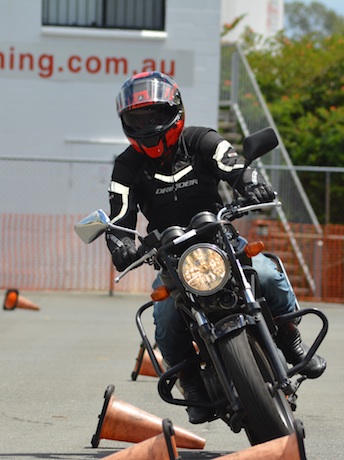 Conscious competent
As the title suggests, this is someone who has the skills and knows it. They are usually a good and safe rider who knows their boundaries. However, they can easily pick up bad habits without realising it because they think they have learnt everything they need to learn.
Unconscious competent
This is the rider who has more skills than they realise. They are probably naturally talented and don't realise they are doing things like counter-steering. They are easy to teach once they are shown how their innate skills can be put to good use. Then they become a conscious competent.
Conscious incompetent
This is the easiest rider to train. They know they are lacking in skills and are keen to learn. They can quickly go from an incompetent rider to a competent rider, but they have to be challenged to continue to learn.
Unconscious incompetent
These riders are usually the most vocal. They think they know how to ride, but don't. They have probably been riding a long time and survived on sheer dumb luck! They may also have once been a conscious competent who simply developed bad habits and hadn't bothered to seek more training. They are not only a danger to themselves but also others as they disseminate their wrong theories on riding to all and sundry.
Unconscious
These are the riders who seem to switch off when they ride. They're too busy listening to music or popping wheelies, or looking at their reflection in the glass shop fronts as they ride their hipster cafe racer past.
The most important thing to learn is that we never stop learning how to ride a motorcycle. Even MotoGP racers have trainers!