A radio jock has called for a motorcycle ban on Melbourne's Monash Freeway after a fatality that police have already blamed on the rider, even before any crash investigation.
The accident happened about 8am today (February 6, 2019) near the Blackburn Road on-ramp.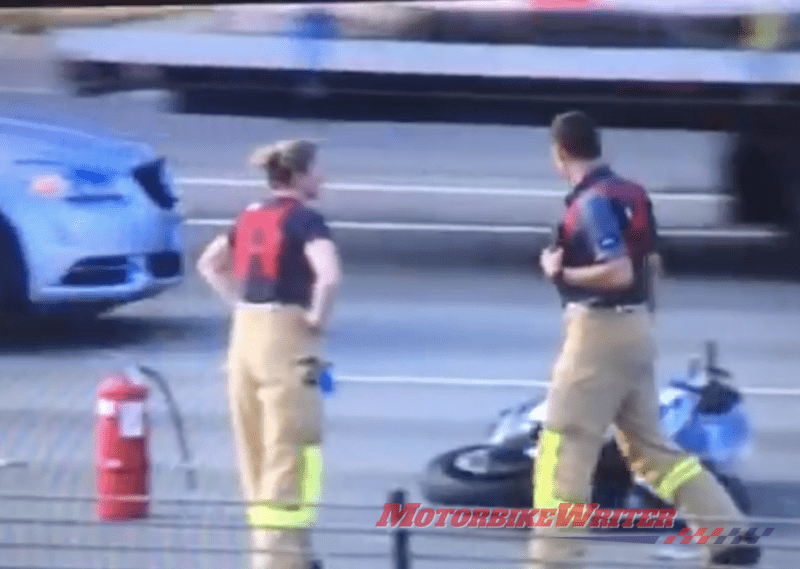 Media reports already claim the rider was "lane splitting at speed", hit a couple of cars and ended up under the wheels of a truck. The as-yet unnamed rider tragically died at the scene.
Click here for more on filtering near trucks.
Shock jock
Police claim it is one of nine out of the 10 motorcycle fatalities so far this year caused by rider error.
A 3AW radio announcer subsequently called for a motorcycle ban on the busy section.
The Motorcycle Riders Association of Victoria immediately called on police to stop giving opinions on road crashes to the media before a proper crash investigation and on Mitchell to "stop vilifying riders".
"Police at bike crash sites often give opinions on causes to the media," says MRA Victoria spokesman Damien Codognotto.
"They do this before any real science can be done. Preempting the coroner/court is not tolerated in other crashes or crimes."
He says the radio shock jock needs to recognise that motorcycle and scooter riders are "legitimate, environmentally-friendly road users who more than pay their way".
"As electric bikes become the norm numbers of two-wheelers will continue to grow," he says.
"It behoves community voices to promote harmony on our roads, not hate".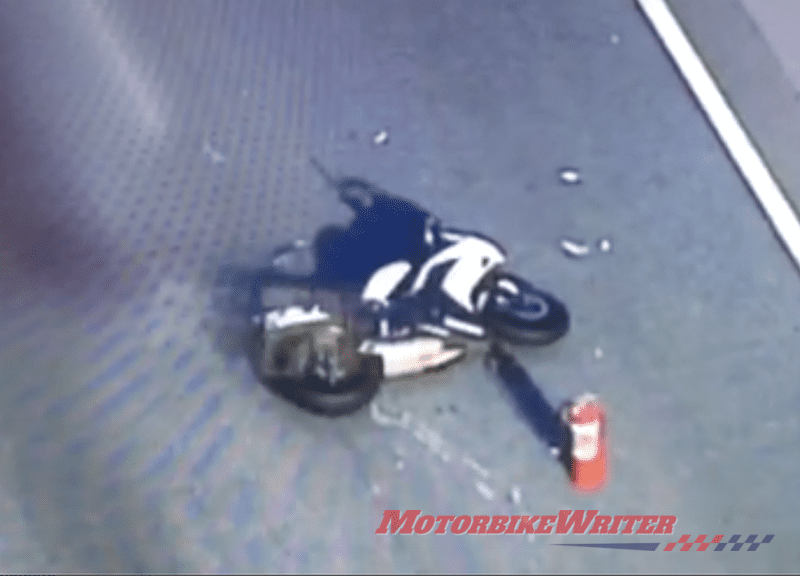 Shepherds Australia Foundation cofounder Dean Marks says there is too much comment in the media before the "appropriate facts" are investigated.
"What should be reported is the collision, outcome and that the matter is under investigation.
"Until complete, it would be unfair and unreasonable to make further comment.
"We are constantly seeing the cart before the horse which forces people into sides before any investigation has been undertaken."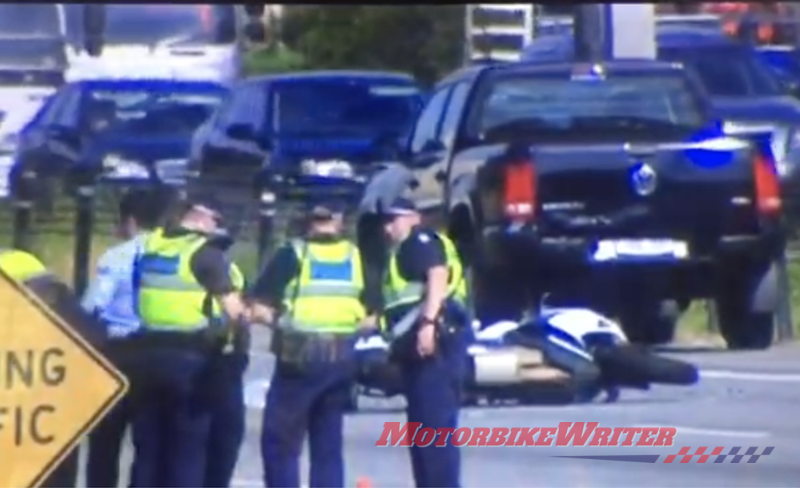 Riders have been calling for proper analysis of motorcycle crashes for years, rather than relying on incomplete and hastily concluded crash investigations by police.
Click here to about the great road crash statistics scam.
Last year, the Victorian La Trobe University unveiled a plan to create a national road trauma research hub at its Bendigo campus, in a bid to reduce Australia's regional road toll.
This was welcomed by rider representatives.
However, efforts to check on the progress of the plan have failed. Riders groups claim it may have just been a media stunt to attract funding.
Meanwhile, the Victorian Motorcycle Expert Advisory Panel has not sat since before the state election.
Victorian motorcycle campaigner and former No 1 member of the Motorcycle Riders Association of Australia Rodney Brown says the current motorcycle death rate makes it vital the committee meets soon.
He has contacted new Roads Minister Jaala Pulford urging the government to "start talking to the motorcycle community to gather overall feedback and act upon it".