Gone, But Never to Be Forgotten
It's with my greatest condolences to inform our readers that one of the original Indian Wrecking Crew member Bill Tuman has passed as of November 16th, 2020 in Bettendorf Iowa.
Tuman was an AMA Hall of Famer, with his racing career beginning as a flat track racer in the 40s and amassing over five AMA Grand National Championship titles; adding to the total of 15 titles that he and the other two Indian Motorcycle riders achieved during the years between 1947 and 1955.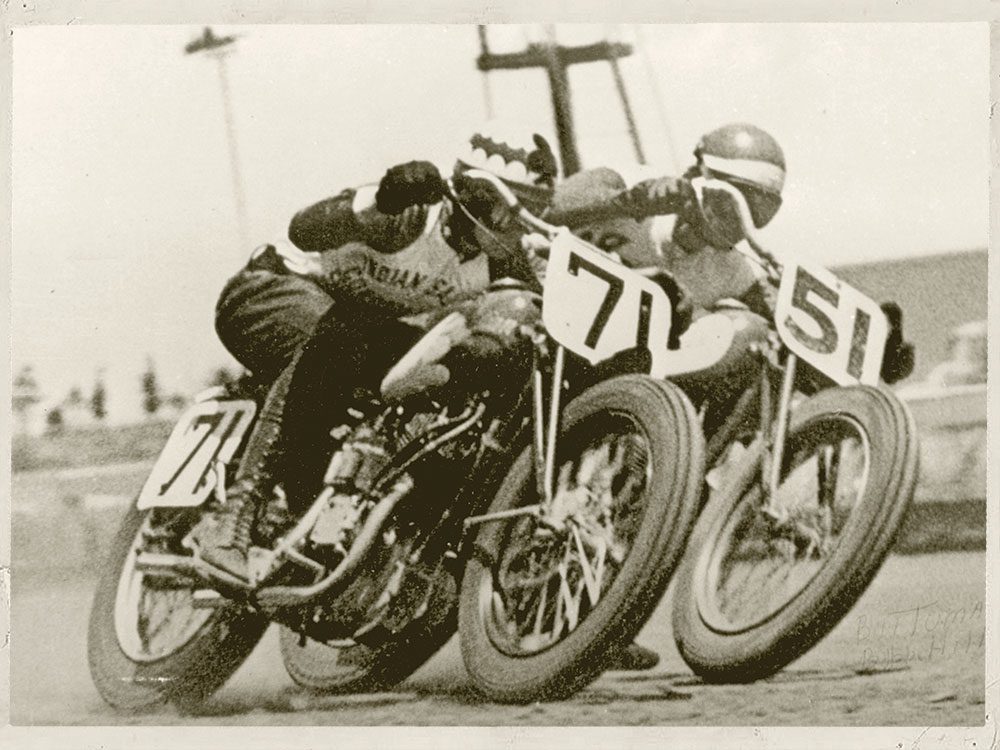 Indian recently revived the riding style with the introduction of their FTR 1200 as well as the FTR 750 of which Tuman was present for the official unveiling of Sturgis in 2016 where he was able to reunite with his former racing partner, Bobby Hill.
Last year, Bill Tuman's family and friends managed to track down the Big Base Scout motorcycle he used to race in his early days. He was reunited with the motorcycle and shared a heartfelt moment with it when he sat upon it for the last time at age 98.
Bill Tuman will never be forgotten and will remain a staple of Flat Track racing for the duration of the sports existence. Our condolences go out to his family and friends.