Article Contents:
A motorcycle helmet's chief concern has to be safety. After all, we're wearing these things to keep our brains in our heads and our faces looking good in the event of a crash. The helmet that is the safest will outrank a helmet that isn't.
While this is an undeniable fact, most people think about slides and impacts when thinking of helmet safety. However, hearing protection should be a concern as well. Riding a motorcycle is a pretty loud activity. You have the engine noise, tire noise, wind noise, and all of the other noises and sounds that come with a vehicle operating on the road. For this reason, you need to think about noise levels when purchasing a helmet.
A loud helmet is also just darn uncomfortable. By riding with a quiet helmet, you'll likely enjoy your ride more and become less fatigued over the course of many miles. While it might not seem like it, having loud noises from wind, tires, and your bike's engine can take its toll on you when you're out there. A quieter helmet is the answer, so I've pulled together a list of helmets that are known for being quiet.
How & Why I Chose These Helmets
You might be wondering why the heck you should care what I think is the quietest helmet. Well, it's because I've done the research so you don't have to. I also review motorcycle gear for a living at various websites including this one and webbikeworld.com.
My colleagues and I spend a lot of time evaluating gear and discussing what makes a good piece of gear, or in this case, a quiet piece of gear. Also, I've been riding since high school. I've ridden in all sorts of environments. Worn no gear, some gear, and all the recommended gear at various times in my life. I now highly encourage you to wear all the gear all the time whenever possible.
When it comes to the helmets selected below, I looked at their design and their features. I also consulted my own knowledge from reviewing motorcycle gear and sourced information from my colleagues. The following helmets have all of the right things to be the quietest helmets available today.
What Makes a Quiet Motorcycle Helmet?
Wind noise is one of the biggest issues for a motorcycle helmet. When the wind whips past your head at 55 mph or more, it's going to be loud. A motorcycle helmet can help shield you from the brunt of that noise. For this reason, a helmet with an aerodynamic design is best when it comes to noise. If it slips through the air easier, it'll be quieter.
Also, the helmet interior, neckroll, and cheek pads make a big difference. These design elements can help really combat wind noise and other road noise like tire noise or engine noise. A good helmet is going to have a neck roll that's designed to close up space between your head and neck and the outside world. This will help keep the noise down. Cheek pads operate in the same manner.
A high-quality chin curtain can help direct wind and other noises coming from your bike away from the front of your face. This is another tactic that will help helmets stay quiet and comfortable at speed.
There are also some advanced noise cancellation systems. While I didn't spend too much time on this, there is one helmet at the end of the list that employs this type of technology.
Our Top Picks
Shoei RF-1200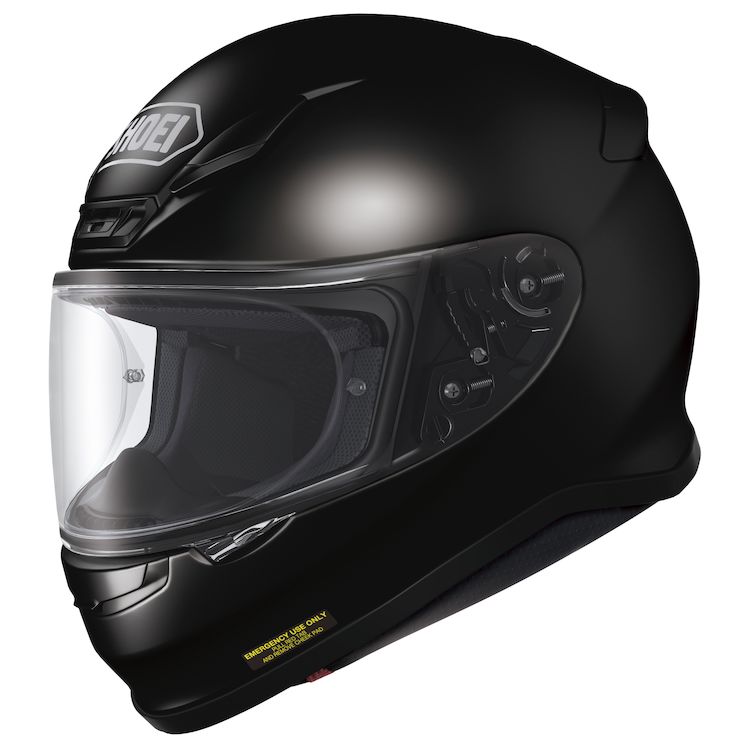 Price: $485.99

Review: webBikeWorld

Warranty: 5-Year

Head Shape: Intermediate Oval

Weight: 3.5 lbs
The Shoei RF1200 is one of the best full-face helmets out there. It is the culmination of the company's work over half a century. The helmet's noise levels are low due to the extensive amount of time Shoei spent crafting the shell in the wind tunnel. 
Its aerodynamic shape is the reason it has little wind noise. Pair that with the comfortable interior liner, smartly crafted neckroll, and chin curtain and you have a helmet that provides you with additional road and engine noise protection.
In addition to the noise reduction features, the Shoei RF-1200 features four shell sizes, dual-density EPS, Pinlock-ready face shield, and an emergency quick-release shield system. The helmet also comes with Snell and DOT approval.
Arai Signet-X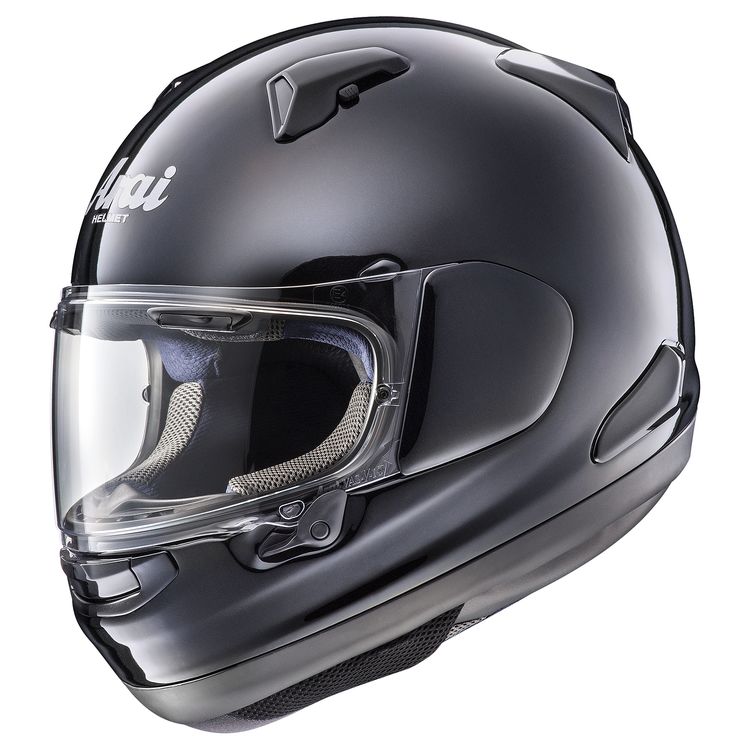 Price: $679.95

Review: webBikeWorld

Warranty: 5-Year

Head Shape: Long Oval

Weight: 3.53 lbs
The Arai Signet-X is the full-face helmet you'll fall in love with despite its high price. Part of the reason for that is that it's one of the quieter helmets on sale today. While the aerodynamic shell here is useful, it's the interior of the helmet and the high-quality neckroll that really sets this helmet apart from the others in terms of noise control.
In addition to the Signet-X's noise control measures, the helmet provides four different shell sizes, thick EPS for added protection, and an advanced ventilation system. The Signet-X also gets a Snell and DOT approval. If this helmet's head shape isn't for you then, check out the Corsair-X, which is essentially the same, but a different head shape.
HJC RPHA 11 Pro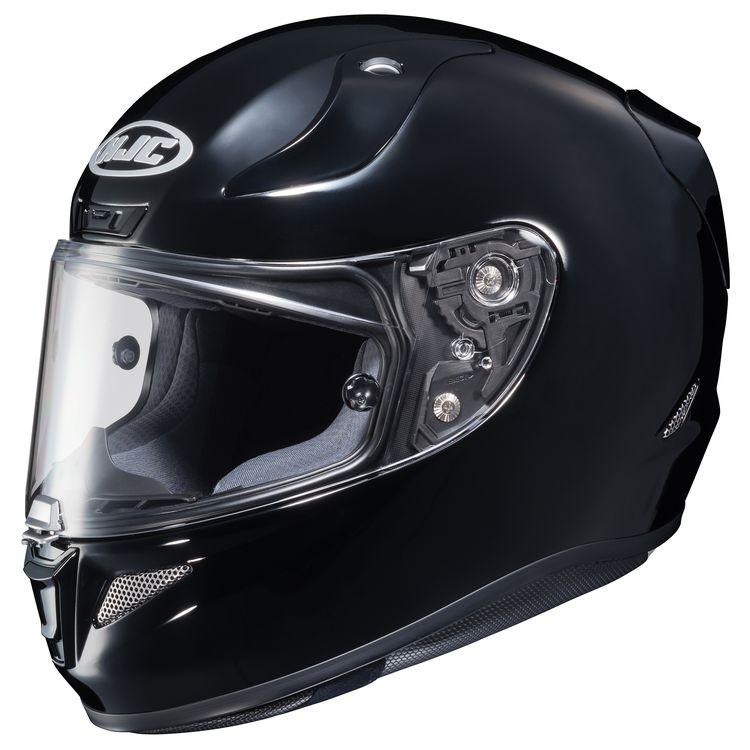 Price: $359.99

Review: webBikeWorld

Warranty: 5-year

Head Shape: Intermediate Oval

Weight: 3.12 lbs
The HJC RPHA 11 Pro is a helmet that is both reasonably priced and quiet. It provides it's sound control through the use of an aerodynamically designed shell and a special gasket that fits in between the face shield and shell, and the specially designed face shield locking mechanism.
The helmet is no slouch when it comes to comfort and safety either. The helmet offers fiberglass composite shell, a six-stage variable air ventilation system, anti-bacterial liner, Pinlock ready face shield, breath guard, chin curtain, built-in speaker pockets, and DOT and ECE approval.
Shoei Neotec 2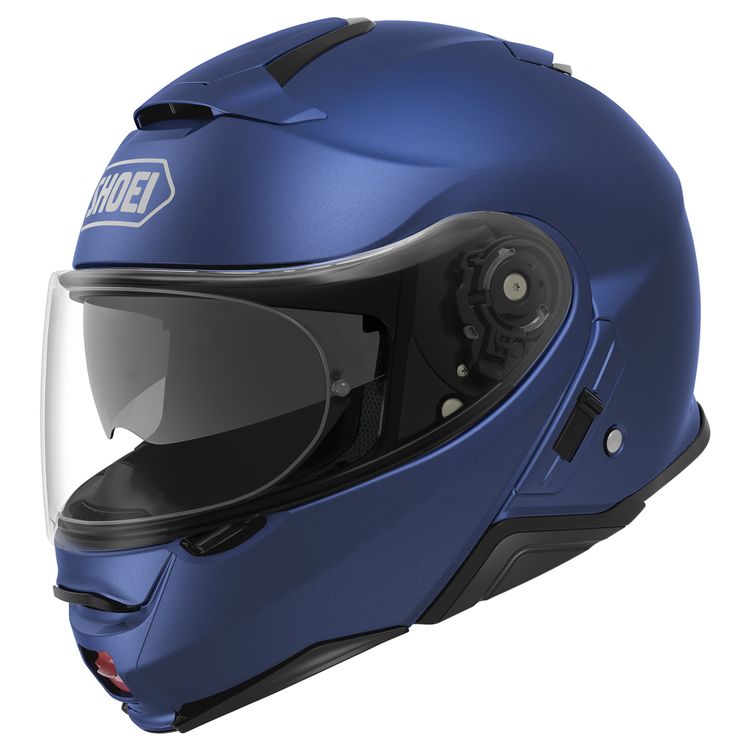 Price: $699.00

Review: webBikeWorld

Warranty: 5-Year

Head Shape: Intermediate Oval

Weight: 4.12 lbs
If you're looking for a very quiet modular helmet, then the Shoei Neotec 2 should be on your list of possibilities. It's a quiet helmet due to the fact that it has an aerodynamically designed shell, a good neckroll, some quality cheek pads, and a good seal on the chin bar that blocks out most of the road noise and motorcycle engine noise.
The Neotec 2 is one of the best modulars on the market. It features a shell that comes in four shell sizes, dual-density EPS foam, internal sun shield, and a top-quality ventilation system, and a comfort liner. The helmet is also DOT approved.
SCHUBERTH C4 Pro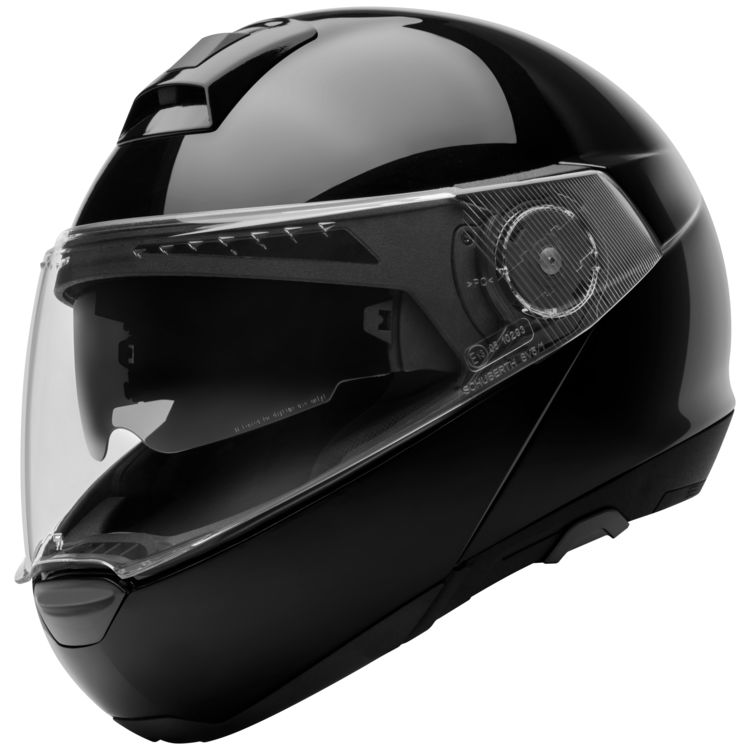 Price: $699.00

Review: webBikeWorld

Warranty: 5-year

Head Shape: Intermediate Oval

Weight: 3.91 lbs
The SCHUBERTH C4 Pro is an upgrade from the old C3, which was seen as one of the quietest modular helmets out there. The C4 pro takes things up a notch with a new design. It's one of the quieter helmets out there thanks to aerodynamic shell and a quality interior of the helmet.
The C4 Pro comes in two different shell sizes, the shell is a special DFP Glass fiber, specially optimized EPS, antimicrobial and allergen-free liner, variable ventilation system, anti-fog face shield, and a sun visor. This helmet is also DOT approved.
Shark Evo One 2
Price: $429.99

Review: Bennetts

Warranty: 5-Year

Head Shape: Round Oval

Weight: 3.74 lbs
The Shark Evo One 2 is another fantastic modular helmet that's a quiet lid. The helmet features a unique and aerodynamic design, a securely locking chin bar, and an integrated chin curtain. The shell is the main feature of the helmet that keeps noise levels down.
Apart from the top-notch noise control, the Shark Evo One 2 is just a darn good helmet. It features a thermoplastic shell that comes in two shell sizes, anti-scratch sun shield, anti-scratch face shield that's Pinlock-ready, and a reinforced magnetic fastening chin curtain. The helmet is also DOT and ECE approved.
Sena Momentum INC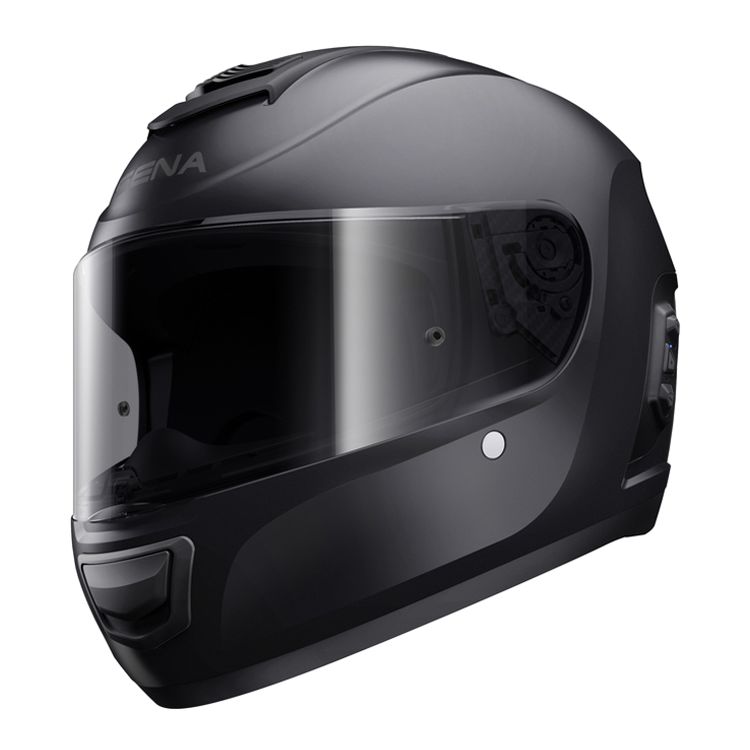 Price: $549.99

Review: webBikeWorld

Warranty: 5-Year

Head Shape: Intermediate Oval

Weight: 3.55 lbs
The Sena Momentum INC is one of the quietest helmets out there. Its quietness comes from the helmet's construction and its technology. It features some advanced noise-canceling technology thanks to the Sena Bluetooth system. Pair that with an aerodynamic shell and a well-crafted interior, and you have one of the quietest helmets of all time.
In addition to all the fancy noise-cancelling tech, the helmet gets a lot of other good features, too, including a composite fiberglass shell that comes in two sizes, multi-density EPS foam, Pinlock-ready face shield, a removable liner, an advanced ventilation system, breath guard, and chin curtain that actually help with noise, and DOT certification.