Making his first appearance on the comic cover of The Amazing Spider-Man (#129) in February of 1974, the popular fictional character the Punisher (Frank Castle) was able to rapidly obtain the attention of the public due to his unique personality.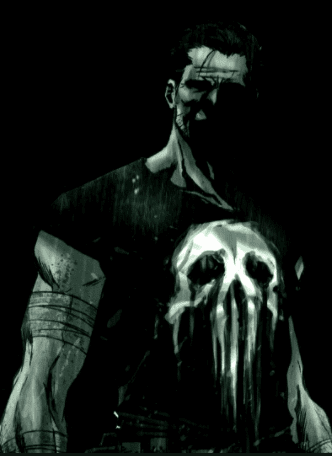 This character appeared in the American comic books that were published for many years by Marvel Comics. Created by artist John Romita, Sr., writer Gerry Conway, and publisher Stan Lee, the Punisher is a vigilante of crime due to the deaths of his two children and wife, who were killed by the mob due to them witnessing a murder in Manhattan's Central Park. Filled with anger, he decides to do something against those who cause trouble. Punisher becomes a hero overnight.
The Punisher resorts to different sources to combat the mob and every criminal that he grasps with his eyesight. He resorts to torture, threats of violence, kidnapping, murder, coercion, extortion, and etc. He always ends up going the extra mile to see justice taking place. Just like it was suspected by readers, the first to be slain were the ones who killed his family.
This fictional character was able to garner popularity at a fast pace due his brutal nature and his disposition to kill those individuals who he considered to be a threat to society.
When he was at the height of his popularity, he was featured in different monthly publications which consist of The Punisher Armory, The Punisher War Zone, The Punisher War Journal, and The Punisher. In the late 1980s, his popularity was almost tarnished because he was considered to be part of a wave of psychologically troubled antiheroes.
Not only did the Punisher appeared in print, he also garnered mainstream success on television, but in this area of the media, his attitude was toned down to a great extent, as producers knew that entire families that held strong religious beliefs were more than likely going to see him. They were trying to avoid more criticism to evolve at all costs.
This fictional character, who wore a skull imprinted shirt, made guest appearances on The Super Hero Squad Show and Spider-Man: The Animated Series. The Punisher was also featured in films. In 2008, Ray Stevenson portrayed him; in 2004, it was Thomas Jane, and in 1989, it was Dolph Lundgren.
In The Amazing Spider-Man #129 (February 1974), the Punisher is determined to kill Spider-Man, as he is wanted for the alleged murder of Norman Osborn. In this story, the Punisher appears to the reader as an able strategist, master marks man, and an athletic fighter who doesn't allow anything to get on his way of stopping trouble no matter what the circumstance at hand appears to be like. Now, the Punisher is not fighting the good fight all on his own; in this story, his then-associate, who goes by the name of Jackal, apparently kills Spider-Man in a combat that was conducted in a deceitful way.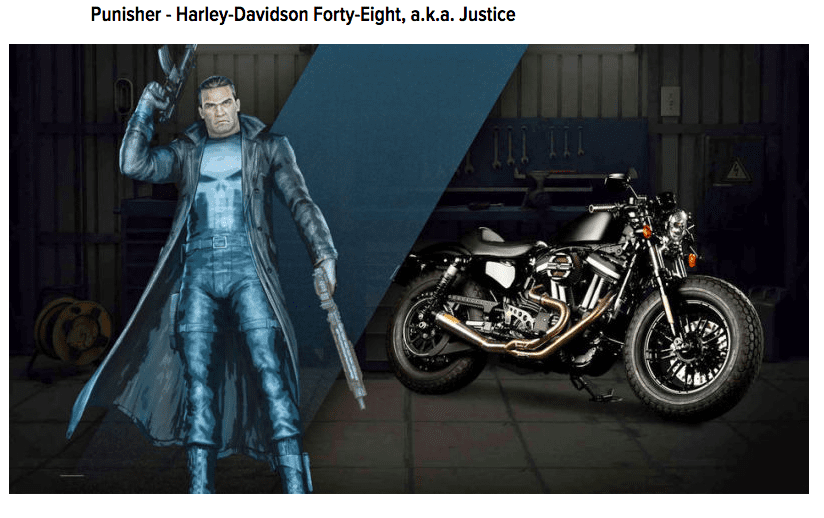 Since the Punisher became an instant hit among readers of different ages and backgrounds, he began to appear on a regular basis. Throughout the 1970s and early 1980s, he was teamed with the Nightcrawler, Captain American, and even Spider-Man. Punisher's popularity took everybody by grand surprise, as he was meant to be a second-tier character.
Unfortunately, Punisher's popularity began to decline in the 1990s; therefore, Marvel Comics decided to cancel the three ongoing Punisher series in 1995. To give the decline the benefit of the doubt, that same year, a new Punisher series was presented. In this series, he appears as a supernatural agent of several demons and angels. This version of Punisher also appeared in a mini-series that co-starred Wolverine. The new series was cancelled in 1997 due to poor sales, as well.
In 2000, a 12-issue miniseries titled The Punisher that was written by Garth Ennis and illustrated by artist Steve Dillion, was presented to the public under the Marvel Knights imprint. To everybody's surprise, the Punisher was once again a sensation. The series helped revive his popularity, and thus, an ongoing series of 37 issues was presented, which ran from August 2001 to February 2004. These new issues had a couple of modifications in different areas. To start off, there was now black humor, his white gloves were gone, and he was now wearing a black trench coat, black combat boots, and combat trousers.
Punisher turned from a popular fictional character to an old-school character to a classic. Marvel Teamed up with Harley Davidson too. Check more on that here.
Punisher Motorcycle Helmets
HJC CL-17 Punisher 2 Helmet
The HJC CL-17 Helmet hits the same safety ratings as the big boys yet comes in at hundreds less. This is a helmet designed to keep you cool. Advanced ventilation channels do most of the work but a moisture wicking interior liner is there for backup.
Out of the box this helmet comes with a Pinlock-ready face shield. Adding on a Pinlock lens gives you the most fog-free riding experience out there. Shield changes are a breeze thanks to the tool-less RapidFire Shield Replacement System.
Replacement shields are available in virtually every color of the transparent or metallic rainbow so you can fight the sun, match your bike or match your mindset.
Buy from a Badass Helmet Partner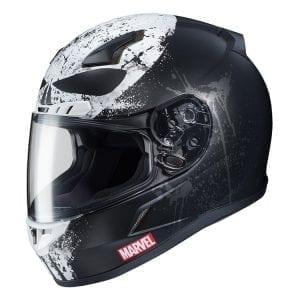 We have worked closely with RevZilla, Amazon and 2Wheel over the years to provide our testers with products to review. They are all great partners and unique in their own ways, so make sure to check out their prices. Please don't forget we may get a commission if you buy from them.
RevZillaBuy
AmazonBuy
2WheelBuy
Rezzer Custom Punisher Helmet
A few more Punisher Helmets, only these are Modular Helmets – by Rezzer Custom. It is a totally unique custom helmet "Punisher". The motorcycle skull "Punisher" helmet is based on an integral helmet from HJC. The solid factory shell of the base helmet is fully preserved, which is why the unique design and shape of the final product do not affect its safety.
The exterior is created using the unique Sandwich Composite technology, which gives the product an exclusive look and serves as an additional layer of protection. The work is performed manually using modern equipment.
The helmets are covered with high performance varnish resistant to UV. Every detail is paid special attention to and perfected so that even many years later your helmet will not lose its relevance and will become an essential attribute of any motorcycle driver.
Buy Directly from Rezzer on Etsy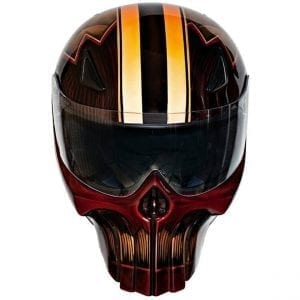 We have worked closely with RevZilla, Amazon and 2Wheel over the years to provide our testers with products to review. They are all great partners and unique in their own ways, so make sure to check out their prices. For this kind of custom helmet, you need to go directly to Etsy where Rezzer has a popular store. Please don't forget we may get a commission if you buy from them.
Buy from Rezzer Etsy StoreBuy
Custom Airbrushing Punisher Helmet
Custom Airbrushing this iconic character has also attracted the like of REKairbrush and others to paint up a few custom punisher helmets too. REK has been painting for as long as I can remember. I once tried to count how many helmets that he done, and after 500 or so I start to lose consciousness. There are just so many, this guy is an absolute beast. REKairbrush.com is where you can find his work and commission your own helmet. But let's get to the helmets that he has done so far. I'm sure that you find at least 10 that you will say "I want that!"
Punisher Sticker & Decal Set
Another options if you're trying to go all Punisher on your helmet is to check out some decal sets.
Punisher Helmet Gallery