Public petition and social media campaign challenge politicians to become riders so they better appreciate our wants and needs.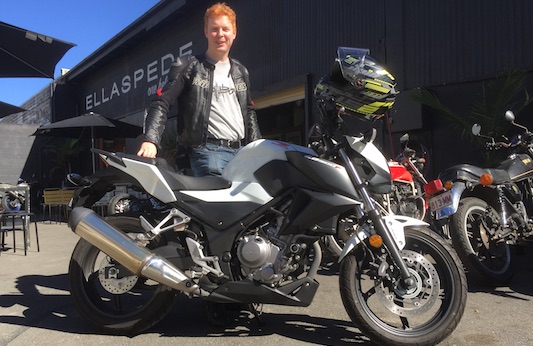 Riders are often ignored or misunderstood in road safety campaigns, government planning and road rules because so few politicians actually ride, according to one rider.
So start-up entrepreneur and Honda CB300F rider Jeff Frampton, 32, of Brisbane, has decided to challenge politicians to learn to ride, or at least pillion, and attend charity rides so they can gain an appreciation of the hazards and excitement of riding.
He has started a petition aimed specifically at all state and federal transport and road safety ministers together with a social media campaign called #MPMCchallenge.
Each time someone signs the petition, the listed ministers will receive an email reminding them of the challenge. However, Jeff insists the challenge is open to all politicians at all levels of government; local, state and federal.
"We are more than a minority and we are more than a statistic; and to prove this we need you to become one of us to make motorcycling safer," his petition says.
"We invite you to join our motorcycle community and represent our unique views on improving road safety in Australia."
The petition asks the politicians to promote road safety for motorcyclists and to use the hashtag #MPMCchallenge whenever they complete any or all of these five challenges:
Challenge your fellow MPs and policymakers to sign up to #MPMCchallenge;

Obtain your learner and restricted motorcycle licences;

Participate in organised charity rides as a pillion or a rider;

Complete at least one advanced motorcycle course;

Obtain your full 'unrestricted' motorcycle licence.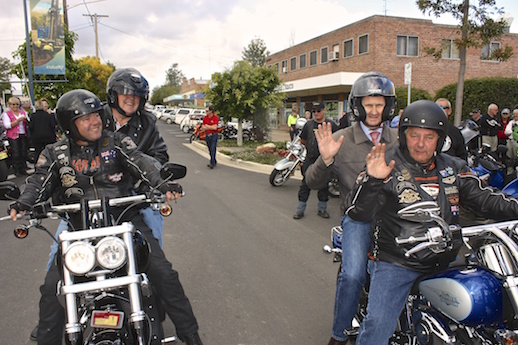 Jeff says the petition and hashtag challenge idea came to him on a group ride when riders complained about how they felt neglected by government.
"Politicians don't have a full grasp of what it means to be a motorcycle rider because they don't ride," he says.
"So I thought I'd create a public campaign challenging MPs, particularly Ministers in transport and road safety, to acquire their full licence and become a regular part of the motorcycle community."
Jeff has been riding since 2014 and has developed a wish list for politicians: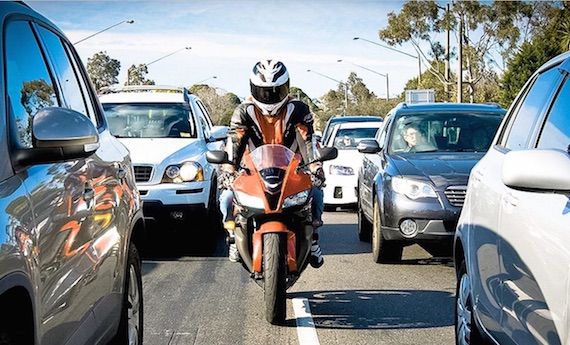 Better education of all motorists about changes to lane filtering;

Learner drivers should spend a day learning to ride as part of their car licence to experience what it is like to ride;

Advanced rider courses should be subsidised;

More parking spaces and footpath parking;

Fix up road shoulders and quicker response to potholes and road damage;

Lower registration and tolls to encourage more riders;

Positive road safety campaign messages for riders; and

Minimum safety standards for wearable safety gear.
"It seems like Australia is a dumping ground for poor-performing protective clothing at exorbitant prices," he says.
Jeff became a rider after learning to ride horses.
"The instructor said if you want to ride it like a motorcycle I suggest you get a motorcycle licence. So I did and I haven't ridden a horse since!"