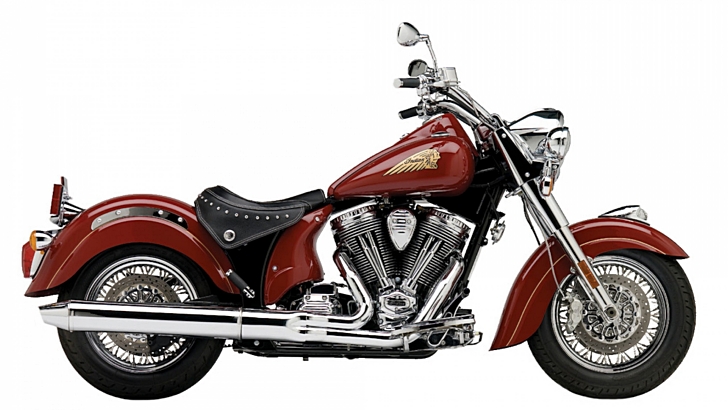 Indian Motorcycles in the US has issued a safety recall on the Indian Chief.
However, it has nothing to do with the new Indian Chief that is about to hit our shores.
The recall affects Indians designed by the previous owners and made at Kings Mountain, North Carolina, from December 10, 2008, to November 1, 2012.
Polaris bought the company a couple of years ago and last year relocated the factory across country to Spirit Lake, Iowa, to design and build the new range of Indian Chief in a modern, purpose-built facility.
The bikes affected by the recall might have been assembled using a defective rear rim which could, under certain conditions, crack and cause tyre pressure loss.
Despite these bikes being made by the previous company, the new owners have asked customers to contact their nearest dealer to carry out an inspection and fix any faults.
The recall does not affect the new 2013 Indian Chief which was unveiled last month simultaneously at the Sturgis motorcycle rally in South Dakota and in Sydney.
MotorbikeWriter was there to witness the unveiling.
The new bikes appear to be very well made and all come standard with remote key fobs, ABS and internal handlebar wiring.
I will also attend the Australian media launch of the new Indian Chief, Vintage and Chieftain (pictured below) on the Tweed Coast later this month.
Stay tuned for the review.