Police will be out in force today (Sunday, July 26) in the Queensland border region after a few nasty motorcycle crashes recently.
Here is the police notice of "Rider Survivor operation – Rathdowney":
Logan District Police in conjunction with the Road Policing Command and Department of Transport and Main Roads will join forces this Sunday July 26, to target the issue of rider safety in the Rathdowney area through a Rider Survivor event at the Rathdowney Hotel.
Inspector Pat Swindells from Logan District said that disappointingly there has been an over representation of serious and fatal crashes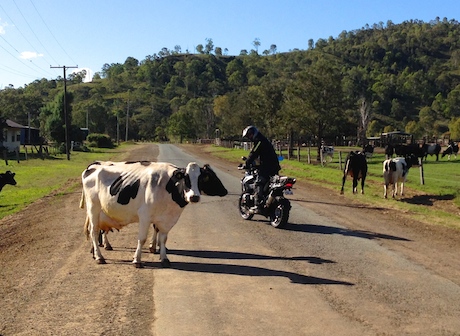 involving motorcycles in the area in comparison to the rest of the state.
The Rider Survivor Events are a key initiative which aims to draw attention to motorcycle safety in Queensland.
These events, held in south east Queensland, aim to engage the motorcycle riding community.
Rider Survivor days are a great opportunity for motorcyclists to combine their Sunday ride with the chance to talk to police about the safety issues faced when riding in and around the Rathdowney area.
Inspector Pat Swindells said the day informs riders about safe riding techniques through displays, demonstrations, and discussions.
"Attendees will have the opportunity to see speed detection equipment, police motorcycles and marked vehicles first hand and to have any questions answered in relation to traffic legislation and crash investigations", he said.
Riders will be able to take a break, enjoy a free coffee and sausage sizzle while receiving information on hazard perception, braking distances and scanning techniques.
The event will commence at 10am and finish at 3pm.