Riders can win prizes during Road Safety Week in Queensland when Nerang Police conduct a "North Upright" education campaign on the Gold Coast and hinterland next weekend.
Sgt Graeme Reeves says the Queensland Police Service have received funds to promote the event with a free raffle.
Prizes are a $500 voucher towards a new set of tyres fitted and balanced, a $300 pair of Draggin riding jeans and a $200 pair of Alpine-Star SMX short motorcycle boots. 
Nerang Police, ambulance and fire service officers will set up stalls at the Outpost Café from 9am to 3pm on Friday (31 August 2018) and police will be at the Lower Beechmont store on Sunday.
"Any motorcycles that stop to talk to emergency services at these two locations will be given a free raffle ticket in the draw for these prizes in an effort to promote motorcycle safety in the hinterland," Graeme says.
"Police will be further giving out raffle tickets to any motorcyclist stopped who have a road worthy bike during road safety week in the hinterland."  
Police will also attend Gold Coast Bike Night in Lawrence Drive, Nerang, on Saturday night to promote road safety and hand out raffle tickets. 
The raffle will be drawn on Monday (3 September 2018) and winners notified by phone and advertised in the Mypolice website. 
Winners will be asked to attend Sunstate Motorcycles for presentation and media release at a date to be fixed as per the last event.
North Upright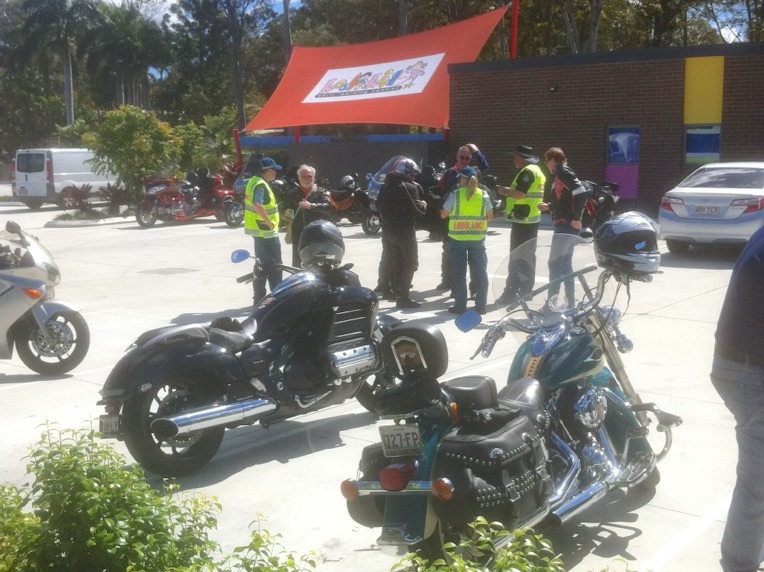 Operation North Upright has been operating in South East Queensland for the past couple of years.
Graeme says the operation is designed to "talk with any bike riders, give advice and listen to their concerns".
Graeme is a 52-year-old former bike cop with safety close to his heart after breaking both legs and arms in a crash on his work bike in 1986.
Riders have claimed previous similar events have been accompanied by a high incidence of police out to enforce road rules and vehicle compliance.
Road Safety Week messages from Operation North Upright
The faster you go, the harder you hit. And on a bike, you'll always come off second‐best. The 

only thing speeding gets you closer to is a crash.

Riding tired affects reaction times and impairs judgement. Take a break or don't get on the bike if 

you're tired.

Ride to be seen and don't assume you're visible to everyone.

Lane filtering is legal, remember to be safe and follow the road rules.

Look after yourself and your bike. The right gear and regular maintenance can save your life.

In 2017, 50 motorcyclists died and 953 were hurt or seriously injured in crashes on Queensland 

roads.
Online 'Join the Drive' resources: