Could Polaris follow Harley into entry-level bikes with its Street 500 and 750?
It certainly has the capacity with its Indian and Victory brands, as well as its tie-up with Indian manufacturer, Royal Enfield, through Eicher Motors Limited.
Polaris Australia marketing manager Adrian Givoye has been quoted in a New Zealand newspaper saying Indian would soon release a new family of models with lower entry price points and "more youthful-looking design cues".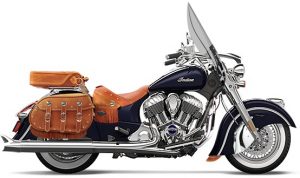 Adrian says he didn't say that, but confirms that Polaris is well positioned to expand in several different areas. "There is not a moment when Polaris is standing still and you can expect lots more in the future," he says. "There is heaps of speculation going on at the moment. People have been toying with idea of new models, smaller capacity bikes etc. If you speculate often enough, someone will eventually get it right and then say I told you so!"
The strongest rumour is that Indian and/or Victory will unveil some surprising new models in August at the Sturgis Motorcycle Rally where the three Indian Chief models were launched last year. Adrian admits that there is so much scope in the Victory and Indian brands that "inspire speculation".
One is the tradition of the Indian brand which has had a number of different engine configurations in its past, even including an inline four.  "I can't image we will go and reinvent the wheel so soon after spending so much money on Indian," says Adrian. "But they do have the capacity to turn it around."
That is another advantage for Polaris; it may be massive, but it is so cashed-up and well diversified, that it has the ability to adapt quickly. After buying Indian, it moved the factory from North Carolina right across the country to Iowa in just six weeks. 
Another factor fuelling speculation is the joint venture with Royal Enfield Indian parent company, Eicher Motors Limited, to develop a new range of motorcycles, mainly lower capacity bikes suitable for the lucrative and fast-expanding Asian market.
"All I've heard is the joint project has been enormously successful and the factory has already exceeded its planned capacity," Adrian says.
"We'd love to see something smaller capacity but that is something for the product guys in the US. With all these acquisitions, someone high up somewhere has done them with a view to having some long-term impact on the business. It would be awesome to have something in the LAMS (learner-approved motorcycle scheme) market."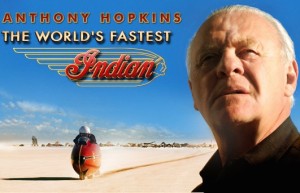 Meanwhile, Indian is extending its reach into Burt Munro's birthplace, New Zealand, with its first dealership in Auckland from July. This adds to the three Australasian dealers owned by parent company Polaris in Brisbane, Sydney and Melbourne and multi-dealerships in Darwin and Newcastle.
It is only fitting that Indian returns to Munro's home country after the success of the 2005 Hollywood blockbuster movie about his life, The World's Fastest Indian. Adrian says the film made Indian a "household name" again.
He says the New Zealand economy is "pretty buoyant" and there is a lot of pent-up demand. "We've got off to a good start like in Australia with a lot of early adopters who have been waiting to get a bike," he says.
In other news that shows the Indian brand is being taken seriously, leading aftermarket seat manufacturer Corbin has started making seats for the Chief models. Not that the stock saddle isn't comfortable. In fact, it is very suitable for the long haul.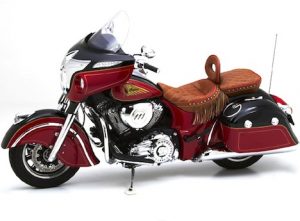 However, some Corbin devotees won't have anything else. So Corbin has produce a solo seat, dual seats, saddles and backrests, some of which come with electric heating for extra comfort. The system wires into the accessory jack, while the heater unit is pre-installed in the saddle. 
The Corbin gear comes in a choice of colours and style, and you can even get an embroidered warrior feather included.