Harley shocked the motorcycling world last week with the unveiling of an electric motorcycle project. It's a long way from production and Harley is only asking its customers for feedback at this stage, but it has the industry talking about traditional manufacturers finally getting into the electric market. BMW has launched an electric scooter, Yamaha has announced it will build two electric bikes, KTM is also suggesting an electric future and Bultaco is returning to the market with an electric bike.
One traditional motorcycle company which has a lot of potential to develop an electric motorcycle is Polaris. The company, which owns Indian and Victory motorcycles, also makes Gem and Goupil electric golf cart-style vehicles in Spirit Lake, Iowa, and owns a share in electric motorcycle company Brammo.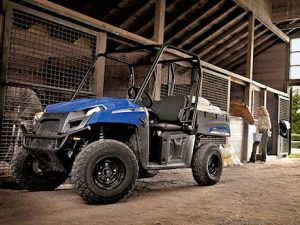 Furthermore, Polaris already has the technology in its EV Ranger electric side-by-side UTV which is a popular product in the farming community and government authorities for its low maintenance, zero emissions and quiet operation.
However, Polaris Australia marketing manager Adrian Givoye says the company has given no indication of moving into electric motorcycles.
"It is just part of a long-term strategic move like a lot of large automotive manufacturers are doing," he says. "They are all obtaining EV knowhow and capability so if the market ever does switch that way we have the capacity to bring something to the market pretty quickly. However, we've had almost zero indication that they are working on something like a Brammo for either Indian or Victory."
Adrian says Polaris is too busy developing its two motorcycle brands to be concerned with expanding into a non-traditional area of motorcycle manufacture.
"To be honest, we have so much more growth in the traditional market sector than Harley who are in a different stage of their development and size. We have a long way to catch up to where they are," he says.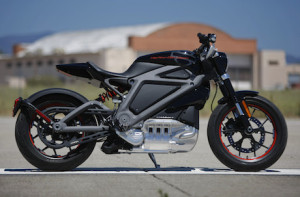 The Harley LiveWire is just a concept at this stage and will be touring America, then Canada and Europe next year to gauge customer interest. There is no date for Australia and no word on whether the bike will go into production.
While the LIveWire is a totally new direction for the traditional Wisconsin motorcycle manufacturer, Adrian agrees that electric vehicle production is more familiar for Polaris.
"The technology isn't too foreign to us, but it's not a priority," he says. "There is still such a large market for traditional combustion engines. There is only a small demand in the market for EV at the moment. EV demand hasn't materialised yet. It will, but just not yet."