Following a police crackdown in at least two states on motorcycle exhaust noise and heated discussion on our website, a Queensland sports bike rider has launched a petition to have the noise rules changes.
Click here to sign his petition to Queensland Department of Transport and Main Roads director-general Neil Scales. It has attracted more than 7000 signatures after about one week.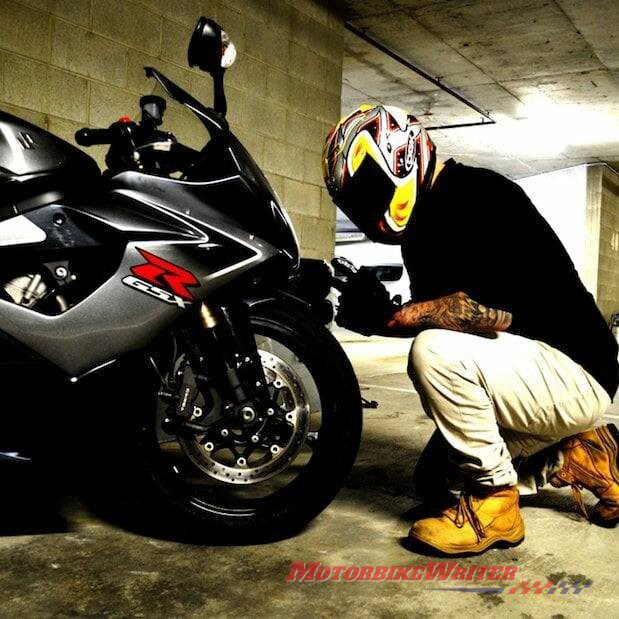 Suzuki GSXR1000 rider James Elwood says he has not been fined for exhaust noise in his 20 years of riding.
"To be honest, I don't believe my exhaust noise would be above the legal limit," he says. 
However, he is incensed that police are fining riders for the issue of exhaust noise which he believes can alert drivers to their presence.
Click here to read about challenging noise fines.
"Irrespective of laws that prohibit drivers from using mobile phones while driving, fines for phone use are being issued at record highs every year," James says. 
"This means that riders are on the roads with the most distracted drivers in history. Further to that, these drivers are looking at the roads less and less which is taking away their ability to see riders that are around them, or approaching their vehicle. 
"The next best thing we can do as riders in this environment is be heard. 
"Again, we are not saying that having a driver see us is our safety net, we simply want to mitigate some risk associated with the new wave of driver distractions. 
"In 2018, that means being heard when we aren't seen."
Click here to read about an incorrect police sign about noise testing.
If you have a loud rattly noise in your bike, it could be a damaged catalytic convertor.
Loud pipes save lives

James admits that riders are divided over whether loud pipes save lives.
"I have taken my fair share of heat from some riders who have believed that my opinion (and the opinion of riders like me) is that I rely on the sound of my bike to save me from all danger, and that I don't practise any safe methods of defensive or skilled riding. That couldn't be further from the truth," he says. 
"I just know from 20 years of riding, that there have been enough instances where a driver has heard me, looked for me and then seen me, and as a result stopped making a sudden lane change until I had passed. Now, that may not have saved my life, but it might have saved my leg or worse. 
"Among the popular opinions, we also have one of the greatest furphys ever known … and that's that cars will never hear a motorcycle exhaust coming because it is pointing in the opposing direction. Stand on any street and you will hear a rider approaching before they are on you. It can't be more simple than that. 
"Car drivers don't want to hit riders, and we have had plenty of support from drivers who want to know we are safe. 
"That's not to suggest we should have excessive noise levels. Lets just be sure to be heard, be seen and be safe."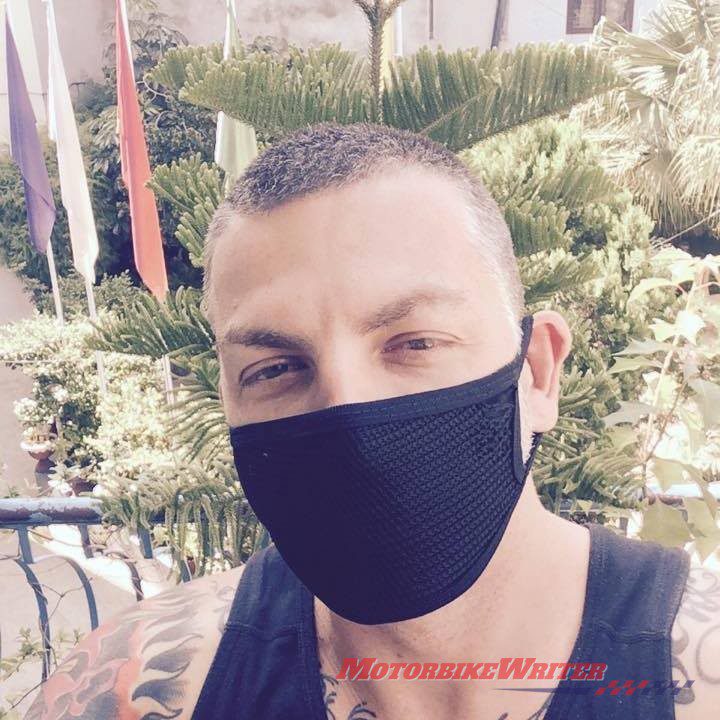 Review motorcycle exhaust noise rules
James says the Department of Transport and Main Roads has recently reviewed the motorcycle licensing in consultation with stakeholders and he is now asking for a review of the noise laws.
However a spokesman for the department says the federal Department of Infrastructure, Regional Development and Cities administers and reviews noise level limits.
"So it would be best to direct your enquiries there," the spokesperson said. 
James says the motivation for starting the petition came after noise complaints by Tambourine Mountain residents unhappy with the sounds of "excessively loud motorbikes in and around their area".
"Soon after, it was announced that Queensland Police were setting up roadside tests as part of yet another operation that was targeting riders. 
"It seems like every other week we have another target on our backs."