An incorrect News Ltd media report that Victoria proposes introducing hi-vis for all riders has caused some level of social media panic in the riding community.
Riders have been sharing the inaccurate reports which were lifted from the "Road Safety Regulations 2019 summary paper for consultation".
So, for a start, it's only a proposal at this stage.
The sentence lifted out of context is "Driving a motorcycle without a securely fitted and fastened high visibility vest of jacket".
It is under a section that suggests introducing demerit points for the offence.
Learner riders have been required to wear hi-vis vests in Victoria from some years now. The proposal only adds a demerit point.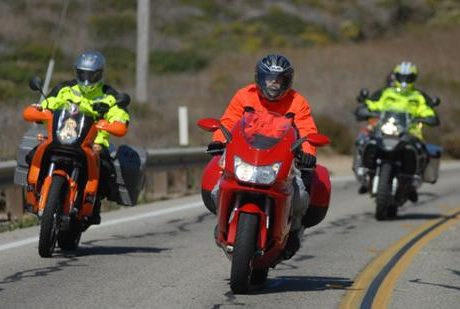 Panic stations
The erroneous News Ltd articles have been shared on social media causing panic among Victorian and interstate riders amid threats to protest.
Victorian Motorcycle Exports Advisory Panel member Dean Marks says there was a similar social media response when hi-vis for learners was proposed.
However, he points out that "the riding community sat on their collective thumbs" and only a small number turned out at a rally against the changes.
Dean blames infighting among "fractured" rider representative groups in the state for the apathy.
While the Victorian Government is not proposing hi-vis for all riders, many consider it may be on the agenda in future.
In 2015, France introduced a rule where riders have to carry a hi-vis vest to wear during a breakdown.
Meanwhile, the South Australian Government is considering following Victoria with hi-vis for novice riders.
This is despite the road toll in Victoria rising in the past four years since introducing hi-vis vests which seems to indicate the increased motorcycle conspicuity of a hi-vis vests has had no beneficial effect.
University of Melbourne's Chair of Statistics, Prof Richard Huggins, says his review of several studies on motorcycle conspicuity and "look but fail to see" (SMIDSY – Sorry, Mate I Didn't See You) accidents casts "sufficient doubt" on the effectiveness of hi-vis.
He has previously called for a repeal of the Victorian mandatory requirement.