Lithuanian motorcycle clothing company Pando Moto have updated their Steel Black 02 single-layer riding jeans for men and women which are claimed to be tougher and blacker.
We reviewed the Steel Black 9 jeans last year, but the new 02 version has updated the Dyneema technology to make them tougher.
Dyneema is a Dutch invention which blends the abrasion-resistant material into a single-layer denim that meets CE standards for protection without the need for a separate layer.
Updates also give the pants an even darker sheen inside and out.
They say their 13oz single-layer stretch denim has 25% Dyneema and is CE approved personal protection equipment under EN 17092, level AA (speed 70km/h) safety.
Steel Black
They are also more expensive than the Steel Black 9 ($A470) at $590 and come in a small array of sizes from 29" waist to 34.
Using the same updates, and Moto has released a version for women called Kissaki DYN 01 with the same slim-fit design and same price. They also come in five sizes from 27W to 34.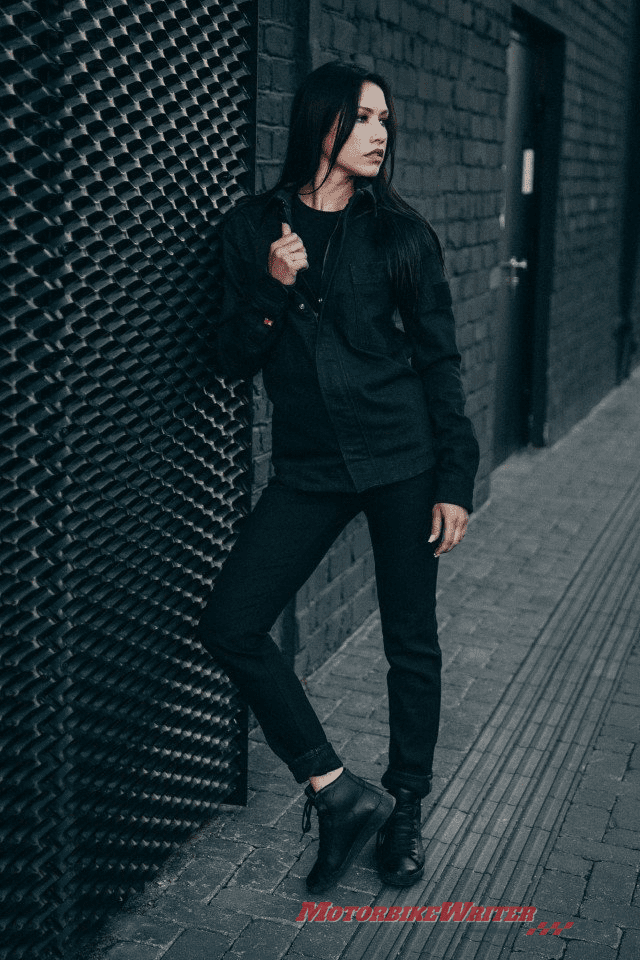 Both come with SAS-TEC Triple flex armour knee and hip armour.
Safety
The benefits of single-layer protective jeans is that they are lighter while still having abrasion protection.
That makes them better for urban riding and more comfortable when you get off the bike to visit your favourite restaurant.
However, single-layer protective material does sacrifice some protection as explained in our article quoting Dr Chris Hurren, a research scientist at Deakin University in Geelong where he and his laboratory work on protective motorcycle clothing.
It is worth noting that in another article, Chris points out that urban and country riders need different levels of abrasion, impact and seam-bursting protection in their riding gear.
He explains the differences in this video from MotoCAP, the world's first safety and comfort ratings system for motorcycle clothing which launched on 18 September 2018.