Travel restrictions that include a virtual ban on motorcycle riding could lead to a rapid increase in anxiety and depression that outlasts the pandemic, according to data and analytics company GlobalData.
The company says the enforced social isolation rules, along with the death threat from Covid-19 and financial disruption are a catalyst for the increased prevalence of mental disorders such as depression across a variety of age groups.
GlobalData pharma analyst Magdalene Crabbe says sales of drugs for psychiatric disorders such as depression, anxiety and obsessive compulsive disorder are expected to reach $US27.4bn (about $A45bn) this year, up $717m from the previous year.
The effects could continue long after the coronavirus pandemic, she says.
Click here to complete our three-minute survey on attitudes to the pandemic!
Pandemic of depression
"Sales are then expected to increase from $27.4bn in 2020 to $40.9bn in 2025, growing at a compound annual growth rate of 8.4%," she says.
Allowing people to pursue a select group of solo and duo pastimes and therapies will go a long way to helping alleviate anxiety and depression.
"Personalised treatment strategies are important for treating psychiatric disorders, which may be exacerbated by the Covid-19 crisis," she says. 
"It is important that people realise that depending on pharmaceutical drugs is not necessarily the solution to the negative impact that Covid-19 will have on people's mental health."
Happy riders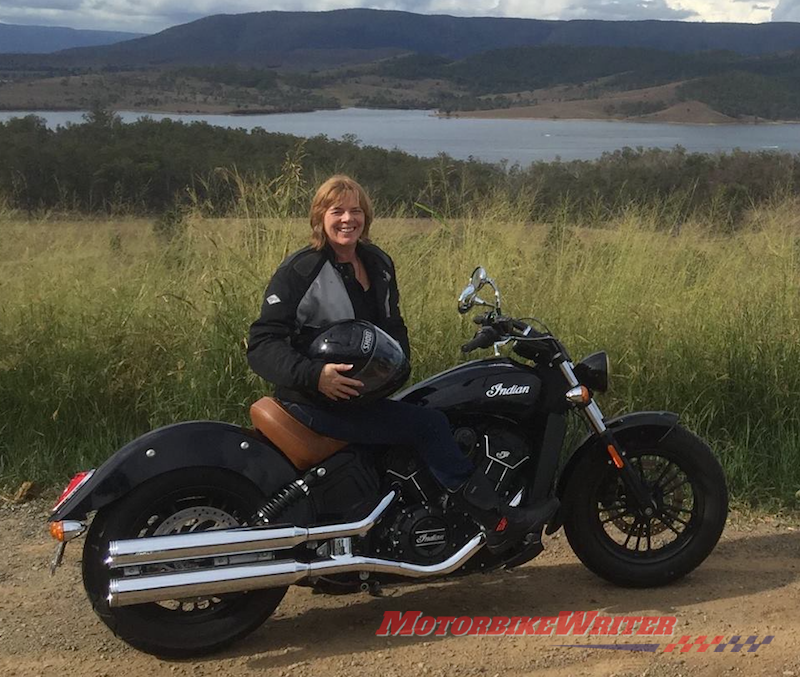 Psychologist and reborn rider Sharon Ledger says riding makes people feel happy because of the release of certain chemicals in the brain.
"There are more than 10,000 chemical reactions going on in the brain every second," she says.
"The chemicals that make you feel happy – oxytocin, dopamine, endorphin and serotonin – are produced by the endocrine system.
"Not all of these chemicals are released at the same time and each has a different outcome.
"However, more of these chemicals are produced when we look forward to doing something we enjoy; we get up early, we go outside in the sunshine and fresh air, we challenge ourselves, we meditate, we concentrate on an activity that requires skill and generally do things that motivate us.
"That pretty much sounds like motorcycling to me," she says.
Let's hope it's not long before we can again experience that happy feeling.
If you are experiencing mental issues, call Beyond Blue on 1300 22 4636, or Lifeline Australia on 131114.