It started with a crash but now online motorcycle accessories and apparel business Finn Moto is turning over up to $480,000 a year. And owner Matt Finn wasn't even a motorcycle rider when he started the business.
His business journey began in 2004 when the inquisitive Gosford TAFE business student's brother, Scott, had a motorcycle crash. Scott was lucky and was discharged from hospital within 24 hours, but his motorcycle gear was ripped to shreds. Matt asked Scott why he didn't wear a leather jacket, but he replied that they were too expensive.
"It opened up my eyes," he says. "I began researching why he couldn't afford a jacket and wore a textile jacket five times too big for him. I found out where they are made and started designing my own jackets."
It wasn't until two years after starting the Finn Moto online motorcycle accessories and apparel business that Matt began riding bikes. The 27-year-old now has a passion for riding dirt bikes around Gosford state forests and also owns a Suzuki Gladius as his everyday mode of transport. "Motorcycles weren't really my passion at the start, but design, technology and business were. However, as soon as I started riding, it opened up my eyes to what riders really want."
In the early days of the business, Matt stocked a huge range of motorcycle items, but over the years he has whittled it down to the basics.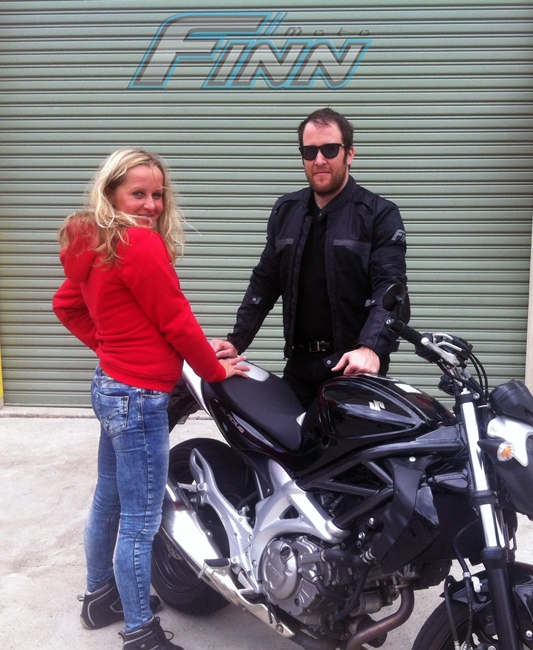 "I did have a whole range that covered pretty much everything expect boots and helmets," he says. "But as the years have gone by I realise the majority of riders just want good jeans, gloves and jackets and I focus on those products and make them the best they can be."
He also found that by stocking fewer styles, he could afford to stock more examples of each product which makes items quicker to supply and gives him the buying power to "keep prices nice and low". "I love bringing value to customers," he says. Matt has sourced products from the USA, Vietnam and Korea. "I've tried the whole world, but I get most of the clothing from Pakistan now," he says.
"If you work with the right manufacturers they have the right quality standards and you can make some quite good stuff. I've done all the business over the net and I've never been to Pakistan, but I am going there early next year. It's got to the stage where I want to be more directly involved in the development process instead of just sending things back and forth. Some times it takes up to 10 times sending things back and forth until they get it just how I want it. "A cafe racer jacket took four months to get right and the kevlar jeans took six months."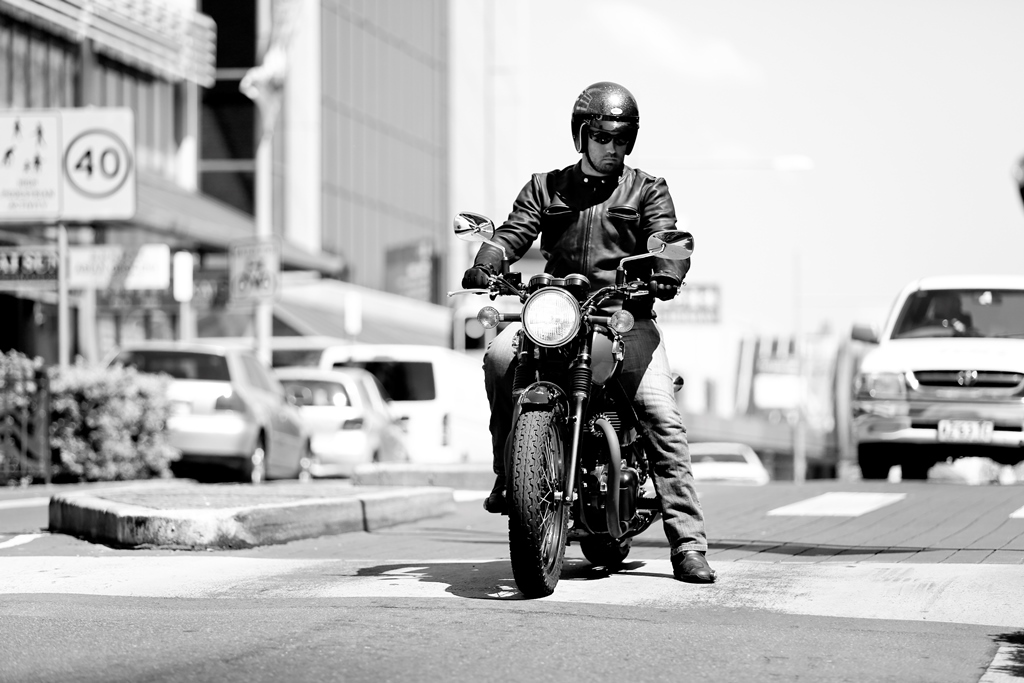 His website is powered by Bigcommerce. "They are pretty much like eBay but it's your own website and it's up to you to do your own marketing. They handle all the back end and keep it running for you. You just have to add in the items and adjust style. It so easy to use Bigcommerce. You can add in an item in seconds and they've thought of everything; options to choose different colours and drop-down boxes for sizes etc."
Matt says his "small business" now turns over between $180,000-$480,000 in a year. There has been a 26% increase in Bigcommerce-powered stores selling automotive and motocross goods in the past year. There are now 190 automotive online stores on Bigcommerce, with average revenues of $22,000, up from $12,000 in 2012.
Matt has kept prices low by avoiding "bricks and mortar" but is now considering physical stores for women's clothing and for his coming line of motorcycle saddlebags and brackets, especially for fitting. "Whilst the menswear and parts/accessories is thriving, the ladies' wear is slow," he says. "We've put it down to ladies needing to try on the gear before purchasing.
"I think the next step is wholesaling to shops to meet the consumers' needs."
Matt says his basic business motto is karma. "I do the right thing all the time and I am there to back it up," he says. "That mindset has been why I've been surviving for over eight yeas. Do the right thing with price, quality, products and delivery.
"I'm a strong believe in karma."